Have an hour or two to spend in between your Sacramento convention meetings? Whether you're looking for a bite to eat, a quick shopping spree or you want to do a little exploring, you won't be disappointed at what Sacramento has to offer with just a hop, skip and a short Jump Bike away.
Sutter's Fort
It's probably no surprise that standing as the oldest restored fort in the United States, Sutter's Fort is both a California and a National Historic landmark. When you step inside, you'll instantly be transported back to 1846 to experience the hustle and bustle of early Sacramento settlers. Don't be surprised to interact with people from the past, and if you're lucky, you'll also be able to watch the firing of a reproduction of John Sutter's Russian cannon. Remember to check out the carpenter shop, the bakery, the blacksmith shop and one of our favorites, Patty Reed's doll.
Capitol Park
Most likely one of the greatest collections in the world, Capitol Park is home to more than 200 species of plant life from nearly every part of the globe.  Covering 40 acres and spanning 12 city blocks, there's no doubt you'll enjoy the diversity this beautiful tree-topia has to offer, including one Coastal Redwood that had a grand adventure orbiting space. In 1971, Apollo 14 brought Sacramento's "Moon Tree" into space before it was planted in Capitol Park. If that doesn't tingle your inner arborist nerd, perhaps the World Peace Rose Garden is more up your alley. Either way, a walk around Capitol Park will definitely make you feel one with nature.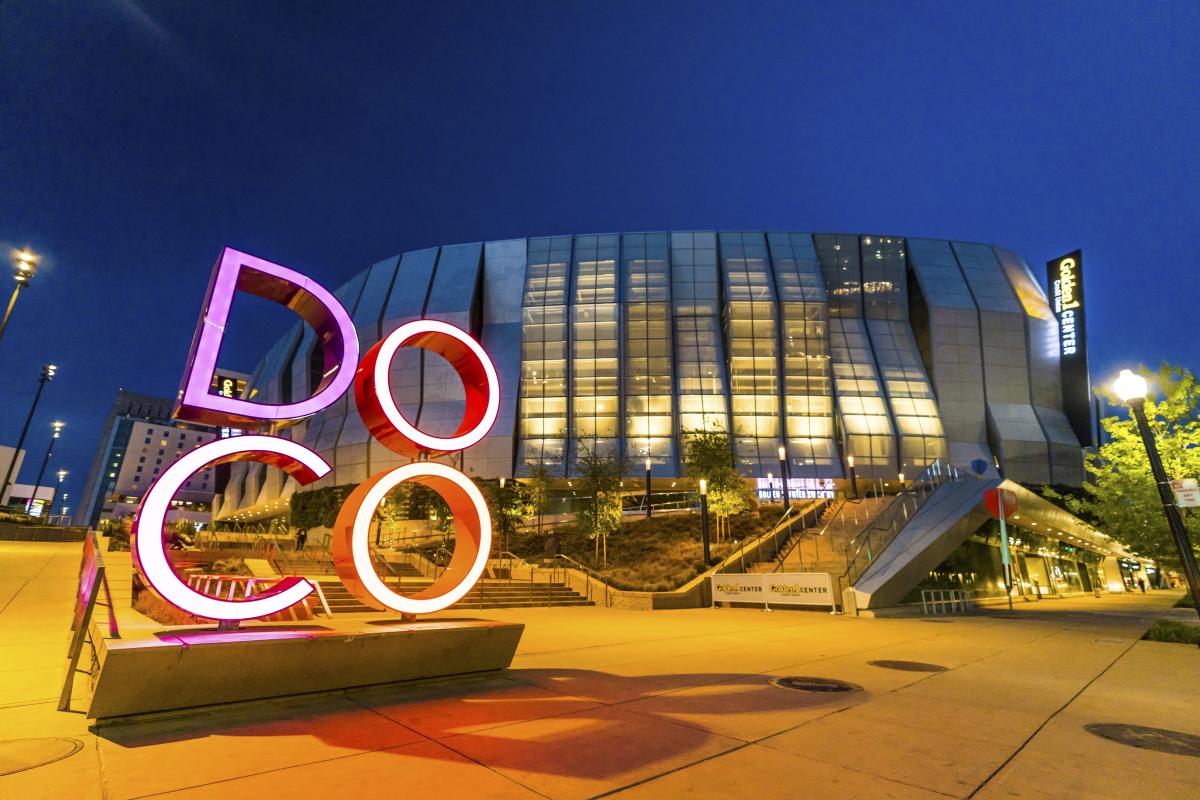 DOCO
Downtown Commons, or DOCO for short, is a hub for community activity and hosts hundreds of events year-round. Located adjacent to the Golden 1 Center, it is a one-stop shop for dining, playing and a little retail therapy. Be sure to start at the Kimpton Sawyer hotel and pick up a Traveler Perk Card from the front desk to receive shopping and dining discounts from participating businesses. You'll find plenty of restaurants serving fantastic farm-to-fork meals as well as local shops to pick up that perfect souvenir for your loved one. Don't be surprised if you become a King's fan after visiting Sacramento. It happens. If that's the case, or even if it's not, we highly suggest you stop in at the Sacramento Kings Team Store. You may find a little something to excite your inner basketball star there.
Murals
With over 700 murals and more being added every year, it shouldn't surprise you to find yourself surrounded by vibrant color and awe-inspiring masterpieces while exploring our city. From murals spanning several stories of buildings to ones on dumpsters and power boxes, Sacramento is not short on selfie-worthy artistic backgrounds that will surely impress all of your Instagram followers. Don't forget to stop by one of our favorite murals by Jenn Ponci located on the side of Visit Sacramento's office building at 1608 I St. We may or may not be a little biased on that one.
It's no secret that Sacramento has a rich settlement history, and nothing screams that more than historic architecture, wooden sidewalks, cobblestone streets and horse-drawn carriages. It shouldn't surprise you if you end up running into an early citizen of Sacramento recreating activities from our history and the California Gold Rush. Stop into one of the many shops for old-time photos, candy and other special treats.  If you have a little more than an hour or two to spend, be sure to check out the California State Railroad Museum, Sacramento History Museum and/or the Crocker Art Museum. We're pretty sure you won't be disappointed, and we won't be surprised to see ourselves tagged in a few of your social media posts after visiting.
Foodie Exploration
One thing we know for sure is that Sacramento is good at food. We are America's Farm-to-Fork Capital, after all. From low-key mom-and-pop shops to high-class fine dining, sprinkled with a diverse range of flavors, we know your inner foodie will giggle with joy. Stop in at Alaro for some Spanish-style tapas and modern pub favorites. Seeking a seasonal menu inspired by northern Italy and southern France? Why not try The Waterboy? How about a little Chinese cuisine from Frank Fat's? Whatever your tummy might be rumbling for, we guarantee you'll find it in Sacramento, and you won't be disappointed.
Tree-Lined Streets
What better way to get some fresh air and a little movement in between conference sessions than to walk along beautiful tree-lined streets? If you know anything about Sacramento, then you probably know that not only do we have a diverse amount of trees, we also have a whole lot of them. You'll find some of our favorite areas on K street by DOCO as well as around Capitol Park.  We aren't total experts in this area, but we're pretty sure that being able to refresh outdoors with nature all around is not only good for the heart, but good for the soul, too.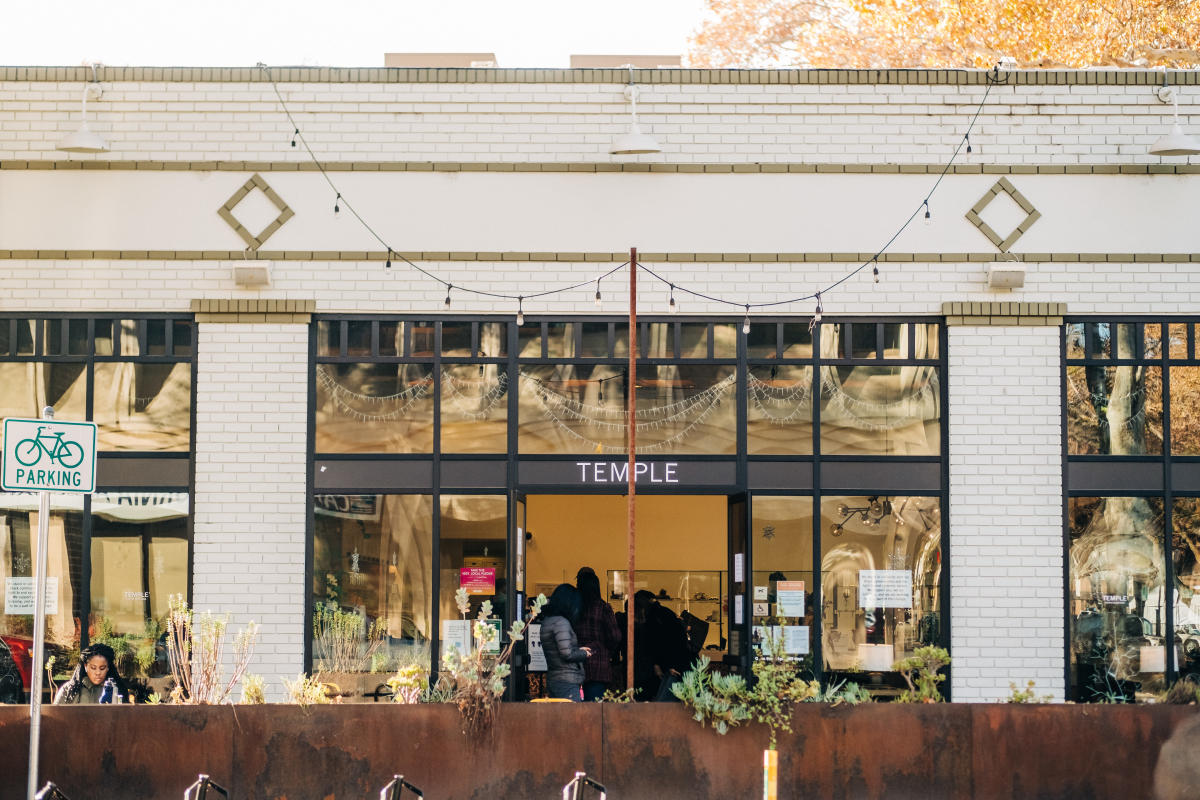 Coffee bars
If you want to start your day off right or require a mid-day pick-me-up or you just want to escape the convention center walls to enjoy a good cup of joe, there are several local coffee bars to explore around the city that will pretty much knock your socks off. Try a macchiato at Temple Coffee Roasters, an Americano from Goodside Coffee or a cappuccino from Pachamama. No matter your choice, there's one thing for sure, coffee makes life and Sacramento better.