Things To Do in Sacramento
Sacramento is full of things to do, whether it's catching a live music performance, visiting a museum, enjoying the outdoors, going for a hike, checking out our 800+ murals, or any number of other activities.
Best of all, major events have returned to California's capital in the wake of the Covid-19 pandemic, including the free Friday night Concerts in the Park, Aftershock music festival, the Farm-to-Fork Festival and more. We've even added a new country music festival: GoldenSky.
Plan your trip today, and check out the myriad things to do on this page, or visit our events calendar, Sacramento365 to see a comprehensive listing of events, shows and more that you can enjoy when you're in town.
Tim McGraw and Sean Hunt headline the all-new, two-day GoldenSky country music festival coming to Sacramento Oct. 15-16, 2022.
Learn More
With National Taco Day approaching on Oct. 4, it's time we taco bout where you can celebrate right here in Sacramento. Here are five restaurants known for their spec-taco-ular tacos, sure to guac your world.
Learn More
Sacramento Museums are now open. Take a look at them and plan your visit today.
Read More
Spirit Wings (a project seven years in the making) is a new art installation that runs from the Old Sacramento Waterfront 13 blocks.
Read More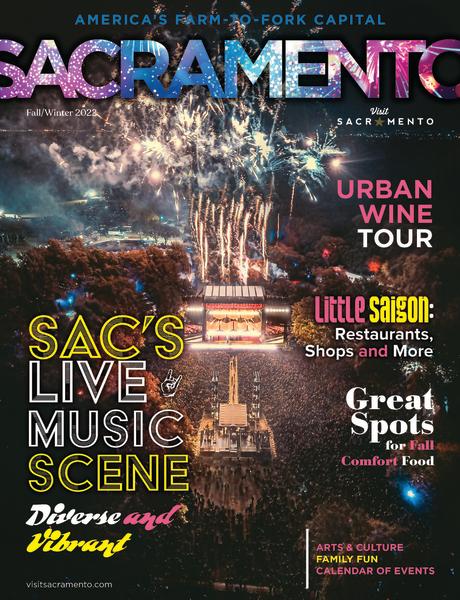 Visitors'
Guide
Upcoming Events

See All Events On

Oct 6, 2022
Sacramento History Museum
Oct 6, 2022 - Oct 9, 2022
Discovery Park
Oct 6, 2022 - Nov 20, 2022
Crocker Art Museum
Oct 6, 2022 - Oct 16, 2022
CLARA (E. Claire Raley Studios for the Performing Arts)