Things To Do in Sacramento
Sacramento is full of things to do, whether it's catching a live music performance, visiting a museum, enjoying the outdoors, going for a hike, checking out our 800+ murals, or any number of other activities.
Best of all, Sacramento hosts a wide variety of major events including the Farm-to-fork Festival, Aftershock music festival, GoldenSky country music festival, free Friday night Concerts in the Park, and more.
Plan your trip to Sacramento today, and check out the countless things to do on this page, or visit our events calendar, Sacramento365, to see a comprehensive listing of events, shows and more that you can enjoy when you're in town.
Visit Sacramento's Farm-to-Fork Festival returns to Capitol Mall for its 10th anniversary on Sept. 22 & 23, 2023, featuring Ben Harper & the Innocent Criminals, Michael Franti & Spearhead, Cannons, and more.
Learn More
Sacramento's Vibe Health Bar offers fresh healthy eats, organic cold-pressed juices, acai bowls, smoothies, and all-around good vibes.
Learn More
Sacramento Museums are now open. Take a look at them and plan your visit today.
Read More
The Latino Center of Art and Culture has been in operation since 1972, celebrating Latinos and sharing the diversity within the community through at exhibitions, events and more.
Read More
Sacramento is gearing up for another year full of holiday fun including the brand-new Enchant Christmas at Sutter Health Park, Theatre of Lights on the Old Sacramento Waterfront, and so much more.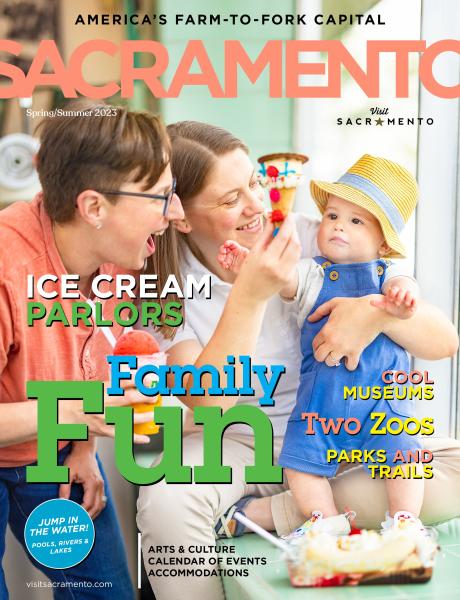 Visitors'
Guide
Upcoming Events

See All Events On

Jun 1, 2023
SacYard Community Tap House
Jun 1, 2023 - Dec 28, 2023
Yemaya Salsa Dance Company
Jun 1, 2023 - Sep 30, 2023
Casa de Brazilian Folkloric Arts of Sacramento