Australia
Welcome Australian Visitors
Sacramento is a popular destination for international travelers, especially those visiting from Australia. Sacramento's agritourism scene, historical significance in the California Gold Rush and the western expansion of the United States, world-class museums and attractions, and laid-back, affordable style are popular draws for our Australian visitors. We are here to answer any questions you have about bringing your international group to Sacramento. Also, look for us at popular international travel shows, such as IPW and Go West Summit.
One of our Australian clients sent us this message about her visit to Sacramento: "I would like to say a huge thank you for all you did to make my stay in Sacramento such a great success. I really appreciated all your kindness as our Sacramento host and all that you did to make it such a memorable time in your fabulous city. Of all the cities in the States I have visited I now have chosen Sacramento as my most fav city of all times. I just loved the wide tree-lined streets and laid back feel to the place along with lovely shopping/ artistry/ theatres and of course restaurants. One of my highlights of the whole trip was going to the musical 'Rain' The Tribute to the Beatles. How exciting was that? Sacramento sits so nicely as the gateway for our clients to get to the ski fields especially with Hawaiian Airlines flying directly into your city from HNL."
Contact Us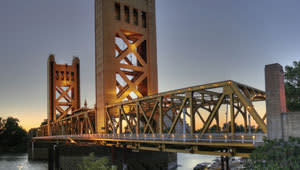 Our team is well-educated in all aspects of Sacramento tourism from where to eat and sleep to where to park your group's motorcoach, and we can help you book all of it!