Grand Opening: SAFE Credit Union Convention Center
Sacramento's SAFE Credit Union Convention Center construction is now finished! The newly renovated convention center is ready to book today, and is a significant upgrade from the previous Sacramento Convention Center that gives you more options, space and flexibility for your meeting, as well as the most up-to-date technology – crucial for hosting hybrid meetings.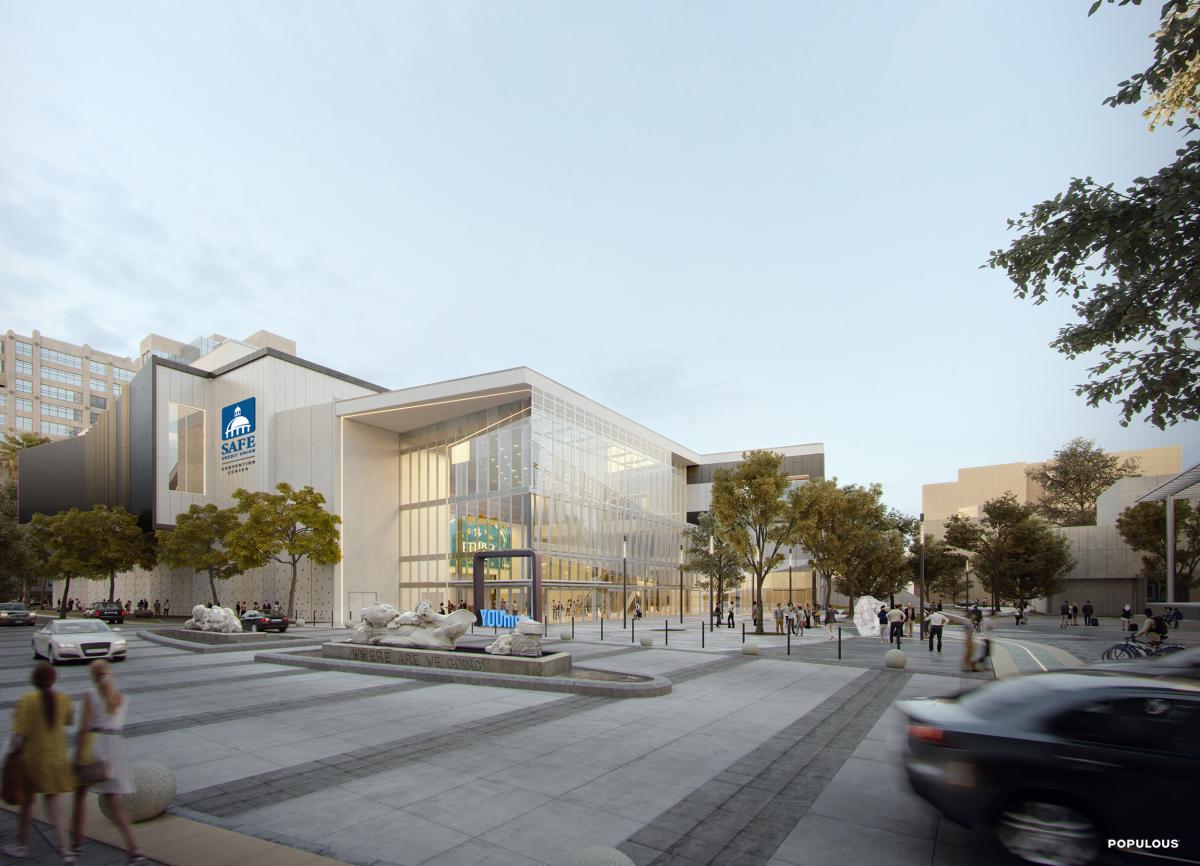 What's Inside the new SAFE Credit Union Convention Center?
The newly renovated SAFE Credit Union Convention Center features more than 240,000 square feet of programmable space. A brand-new 40,000-square-foot ballroom means that the new building provides even more flexibility for your groups, as well as making it available to multiple smaller groups to use at the same time, and separate entrances ensure that your group still has its own space, all to itself.
At a glance:
508,000 total square feet
240,000 square feet of programmable space
160,000-square-foot contiguous exhibit hall
80,000 square feet of meeting space
37 breakouts
22,000 square feet of outdoor space (including new, programmable activities plaza)
A refreshed and modern design with an abundance of natural light from the California sun
Expanded outdoor meeting areas are also new, and these provide safety and comfort in an increasingly health-conscious world in the wake of the Covid-19 pandemic.
Smart City handles the telecommunications for the center, and state-of-the-art technology ensures that your group will have all the connectivity it needs for all the devices delegates bring with them, and maintain the ability to seamlessly host hybrid meetings without the headache of old technology trying to support the video-heavy transmissions required in the future's hybrid meeting space.
When it comes to food, you'll get the best in Sacramento. Centerplate (formerly Classique Catering), is the food and beverage provider throughout the SAFE Credit Union Convention & Performing Arts District, and the award-winning focus on farm-fresh food – a specialty here in America's Farm-to-Fork Capital – means your delegates will enjoy top-notch food during conferences, and they'll have even more incentive to stick around for after-hours receptions and events.
New hotels in the city – including the Fort Sutter Hotel and Hyatt Place – bring more available rooms for your group, and if you haven't been here since the Kimpton Sawyer Hotel was built adjacent to the Golden 1 Center arena, there's not likely to be a better time than in the near future.
Sign up to receive updates regarding meetings in Sacramento, including news about the SAFE Credit Union Convention Center expansion and renovation.
Learn More
Learn more about the new SAFE Credit Union Convention Center
Learn More