Sacramento Convention Center Expansion & Renovation Project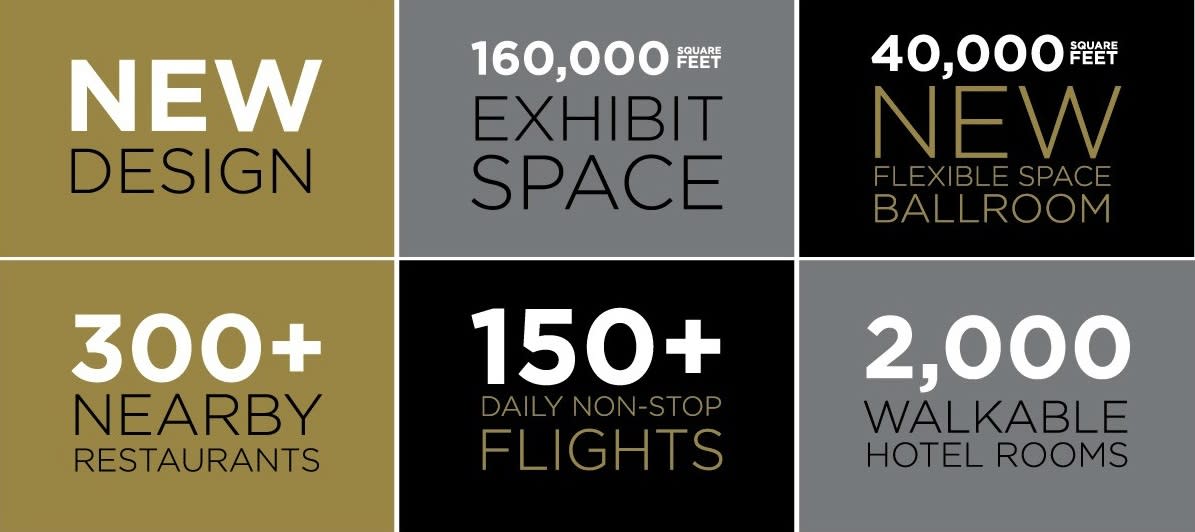 In May 2017, the Sacramento City Council approved a plan to move forward with design plans to renovate the Sacramento Convention Center. This exciting project will create a dynamic center for conventions, meetings, cultural experiences and more for years to come. As progress moves toward finalizing budget, design and construction schedule, this Expansion Update will communicate to customers and stakeholders each week on the status of this project, designed to improve the meeting experience for our valued customers.
The Sacramento Convention Center Complex includes Memorial Auditorium, the Community Center Theater and Convention Center.  These facilities are collectively managed by the City of Sacramento's Convention & Cultural Services Department.
Issue date: Oct. 12, 2018
Content:
C3 Project
Oct. 22 Community Meeting
View Previous Updates
C3 Project
The City of Sacramento and City Council, with community partners including Visit Sacramento and the Sacramento Hotel Association, have embarked on the renovation and expansion of the Sacramento Convention Center, the Memorial Auditorium, and the Community Center Theater. This trio of buildings is known as the Convention Center Complex and their construction is called the C3 Project.

On Sept. 21, the City received seven proposals for the Request for Proposal (RFP) for Construction Management Services for the Sacramento Convention Center Renovation and Expansion and the Community Center Theater Renovation projects. The selection panel made a shortlist, interviewed four firms, and made a final team recommendation. The City is currently negotiating with O'Connor Construction Management, Inc. for Construction Management Services. City Staff expects to bring an agreement forward for consideration by City Council in November 2018.

On Oct. 17, Transient Occupancy Tax ("TOT") Revenue bonds were issued. The bonds will provide funds for financing the C3 Project. The improvements are expected to provide a significant benefit to the city by acting as another catalyst to the city's downtown core and thereby increasing the TOT revenues in future years. City staff will seek City Council approval to allocate funds and execute a contract for construction in Nov. 2018. The demolition of the Convention Center Administration Offices at the corner of 15th and K streets will kick off the construction which is expected to begin in December 2018.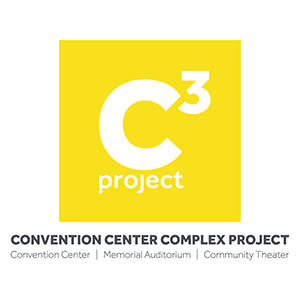 Oct. 22 Community Meeting
On Mon., Oct. 22, the City will be holding a community meeting to provide an overview of the Sacramento Convention Center Expansion and Renovation Project and the Community Center Theater Renovation Project. The project team and City staff from parking and traffic will be in attendance to address any questions on impacts. The meeting will be held at the Sacramento Convention Center in Room 202 at 6 p.m. This meeting is open to all who are interested in learning more about the projects.
View community meeting flyer
Websites
Visit Sacramento (Meeting planners for events)
City of Sacramento (Detailed project information)
Questions?
Project:
Ofelia Avalos, Senior Engineer
oavalos@cityofsacramento.org
City of Sacramento
Sales & Marketing:
Sarah Atilano, Chief of Strategy & Market Growth
satilano@visitsacramento.com
Visit Sacramento
Matthew Voreyer
General Manager
Sacramento Convention Center Complex
MVoreyer@cityofsacramento.org
PREVIOUS UPDATES
Oct. 12, 2018 - Administrative office demolition, community meeting reminder
Oct. 5, 2018 - Community meeting reminder
Sept. 28, 2018 - TOT revenue bonds, community meeting reminder
Sept. 21, 2018 - Community meeting on Oct. 22 to provide overview of projects
Sept. 7, 2018 - RFP for construction management services
Aug. 24, 2018 - Bid package release + announcement of workforce development program
Aug. 10, 2018 - Slides from Aug. 3 outreach presentation
July 27, 2018 - Convention Center outreach presentation announcement
July 13, 2018 - Traffic updates for Memorial Auditorium work
June 22, 2018 - SCC & SCT renderings, Memorial Auditorium work begins
June 15, 2018 - City staff presenting renderings and recommendations at City Council meeting on June 19
June 8, 2018 - Outcome of Public Outreach meeting and updates on all projects
June 1, 2018 - Workshop reminder
May 25, 2018 - Workshop reminder
May 18, 2018 - Workshop announcement and Memorial Auditorium contract
May 11, 2018 - Design Development Documents, GMP for Memorial Auditorium improvments
Apr. 27, 2018 - Memorial Auditorium and Community Center Theater stakeholder meeting update
Apr. 13, 2018 - Convention Center operations will not be privatized
Mar. 30, 2018 - Review of LEED design
Mar. 16, 2018 - Updated schematic design and cost estimation
Mar. 9, 2018 - Meetings this week, detailed updates to come
Mar. 2, 2018 - Memorial Auditorium and Theater update
Feb. 2, 2018 - Theater stakeholder meeting update
Jan. 19, 2018 - Site visits, stakeholder meeting update, private operations
Dec. 15, 2017 - Revised design
Dec. 8, 2017 - Outcome of city meeting
Dec. 1, 2017 - Update on upcoming city meeting
Nov. 17, 2017 - Convention Center EIR, stakeholder meeting
Nov. 3, 2017 - Memorial Auditorium improvements, Theater design
Oct. 20, 2017 - Construction timeline, project overview
Free Visitors Guide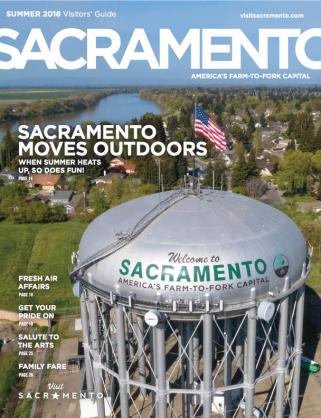 Get Inspired:
by the people and places of Sacramento in the digital Visitors Guide.
Getting Around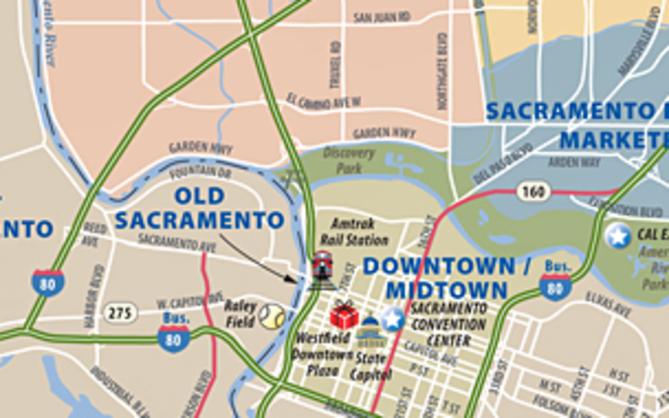 Things to Do