Allow Us to Reintroduce Ourselves...
Introducing Our New SAFE Credit Union
Convention Center
Now Open For Bolder Meetings

in Sacramento
In Sacramento, modern sophistication meets GBAC STAR-accredited status at the newly renovated and expanded SAFE Credit Union Convention Center. The best is yet to come for what this dynamic center for conventions, meetings and cultural experiences will bring to our California Capital.
We're excited to share our new pride and joy of a facility as well as what planners can expect when they come to Sacramento—everything from our convention package, accessibility, award-winning restaurants and more. Hear all the exciting and extraordinary changes that have taken place in Sacramento.
Start planning bolder meetings at Sacramento's newly opened, state-of-the-art SAFE Credit Union Convention Center!
Opt Out of the Ordinary
Ways of Meeting
The $180 million renovation and expansion of Sacramento's SAFE Credit Union Convention Center is completed. This exciting new development pushes the boundaries of conventional meetings and events and offers a fresh, GBAC STAR-accredited facility that exudes rich history, diverse culture, artistic aesthetics and state-of-the-art amenities. Meeting planners, future attendees and other customers can expect to enjoy an expanded exhibit hall, a new ballroom, additional meeting rooms, a new outdoor plaza and so much more. Groups will come to find this complex building offers an indoor-outdoor meeting experience, ideal for soaking in some of the year-round Sacramento sunshine.
Check Out the New Specs &
Spaces to Meet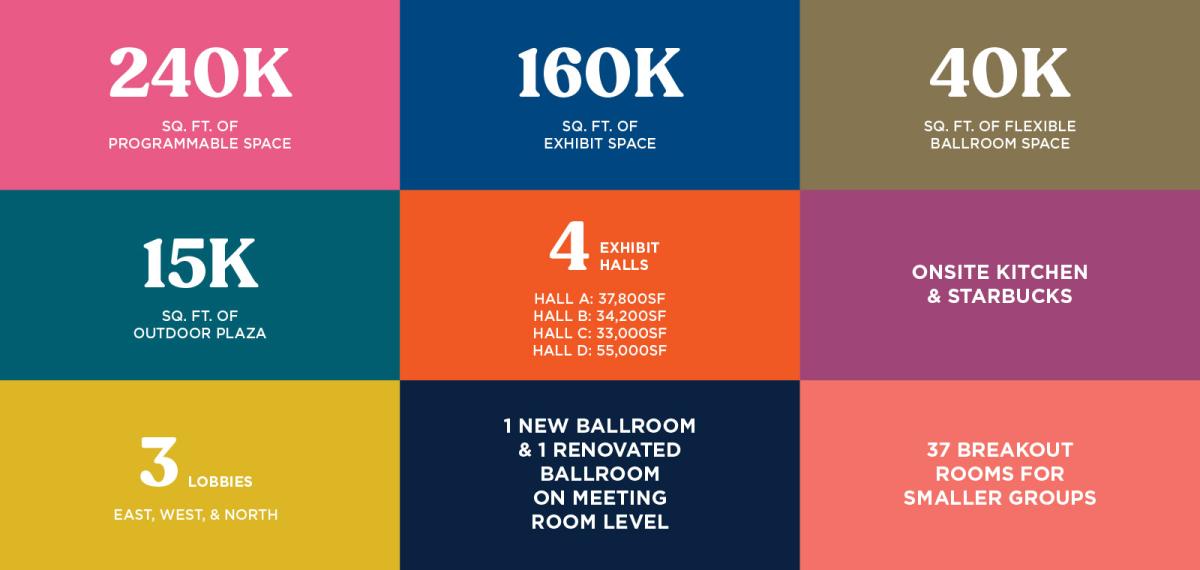 Bigger Goals. Better Standards.
Bolder Meetings.
Planners considering booking the new SAFE Credit Union Convention Center can expect a very indoor-outdoor experience within the expansive complex. Situated on and surrounded by 80 acres of an urban entertainment district, the facility embodies a "high-tech agriculture" aesthetic that blends what our city is all about. It's a visionary venue that encapsulates the history and the present of Sacramento. The design inspiration reflects the authentic vibe of our destination.
3 Lobbies. 1 Convention Center. Countless
Meeting Possibilities.
Because the West, East and North lobbies have their own entrances, ballrooms and meeting spaces, it allows the convention center to host different groups simultaneously. Check out some of the highlights and features each one has to offer.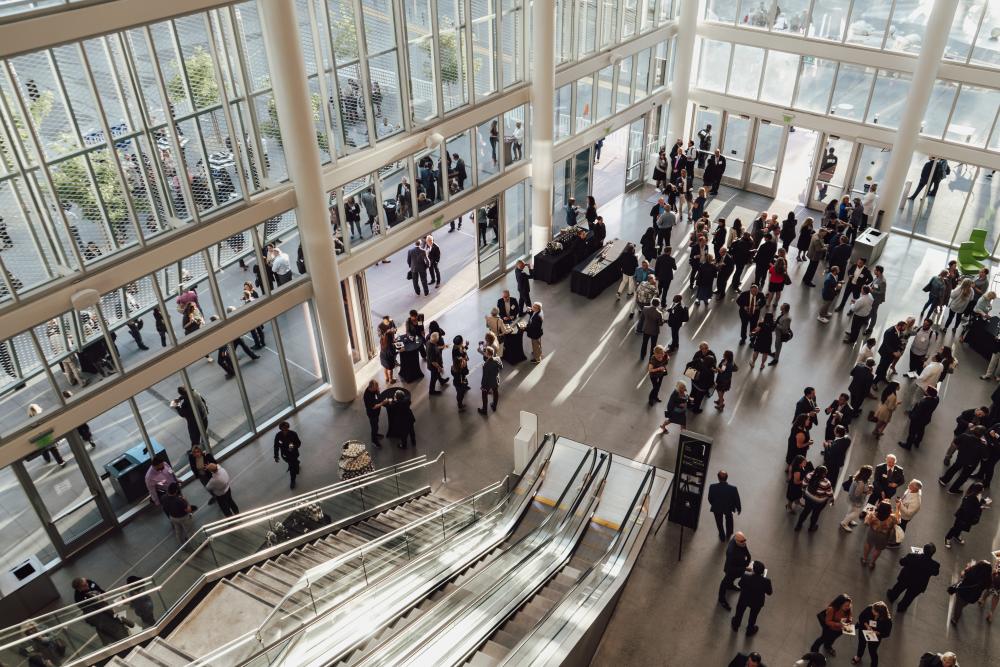 West Lobby - 13th & K Street - 9,300 Sq. Ft.
Home to the facility's main lobby and West Plaza on the K connection, the West Lobby is the closest entrance for attendees coming from the nearby Sheraton and Hyatt hotels. It includes Halls A and B, administration offices, meeting rooms 1-4 (Green), which lead to Ballrooms A and B. There's also a new box office and an external-facing Starbucks right on K Street. Attendees can access the coffee shop from outside the building or from the main lobby entrance. Also, just outside this lobby, you'll find a theater with a beautiful outdoor stage great for entertainment and open-air events.
East Lobby - 15th & K Streets - 4,200 Sq. Ft.
The East Lobby touts sights of the Sacramento sunshine with a street-level view of the large new 15,000-sq.-ft. outdoor plaza area. Stunning floor-to-ceiling windows allow for natural lighting throughout the lobby, and there is a terrace outside of Pre-function B. You'll also find Halls B, C and D and meeting rooms 5-11 (Blue) leading to Ballrooms A and B, as well.
Noteworthy: A future hotel is expected to be built in the coming years and will feature a bridge that connects to the East Lobby of the SAFE Credit Union Convention Center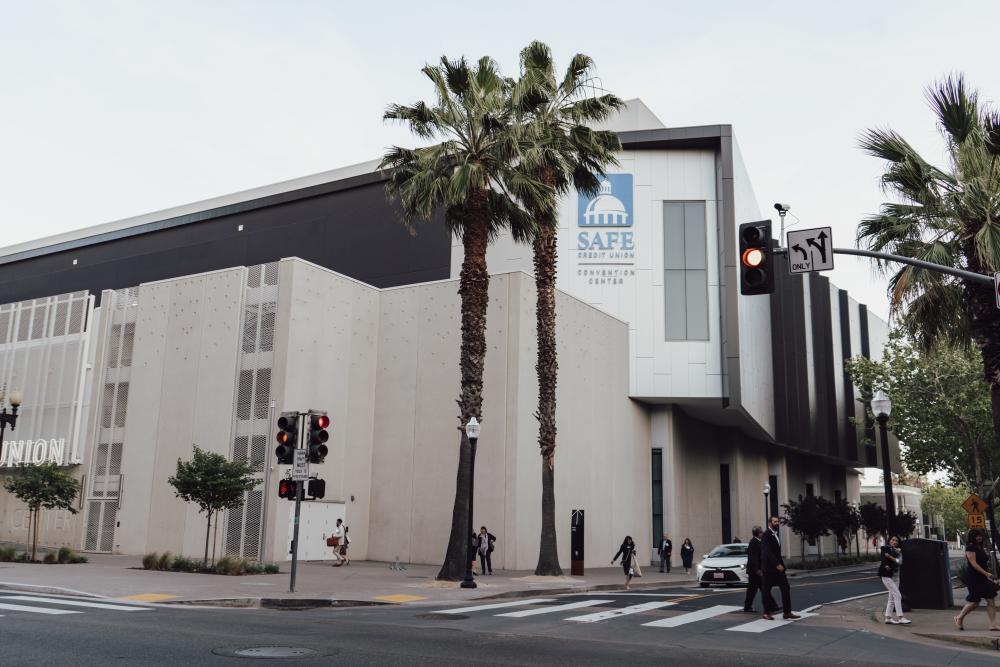 North Lobby - J Street - 7,500 Sq. Ft.
The North Lobby is the easiest one to separate out from the others and is intended mainly for public shows. The space includes Hall B, C and D, meeting rooms 12-16 (GOLD) that lead to Ballrooms A and B, too.
Accessibility to Accommodations, Walkability
to Wander
The Sheraton and Hyatt hotels in downtown Sacramento are easily accessible to and from the convention center's West Lobby entrance on K Street. This area is all about the pedestrian with a focus on Downtown's walkability to and from the facility to hotels, dining, entertainment and more.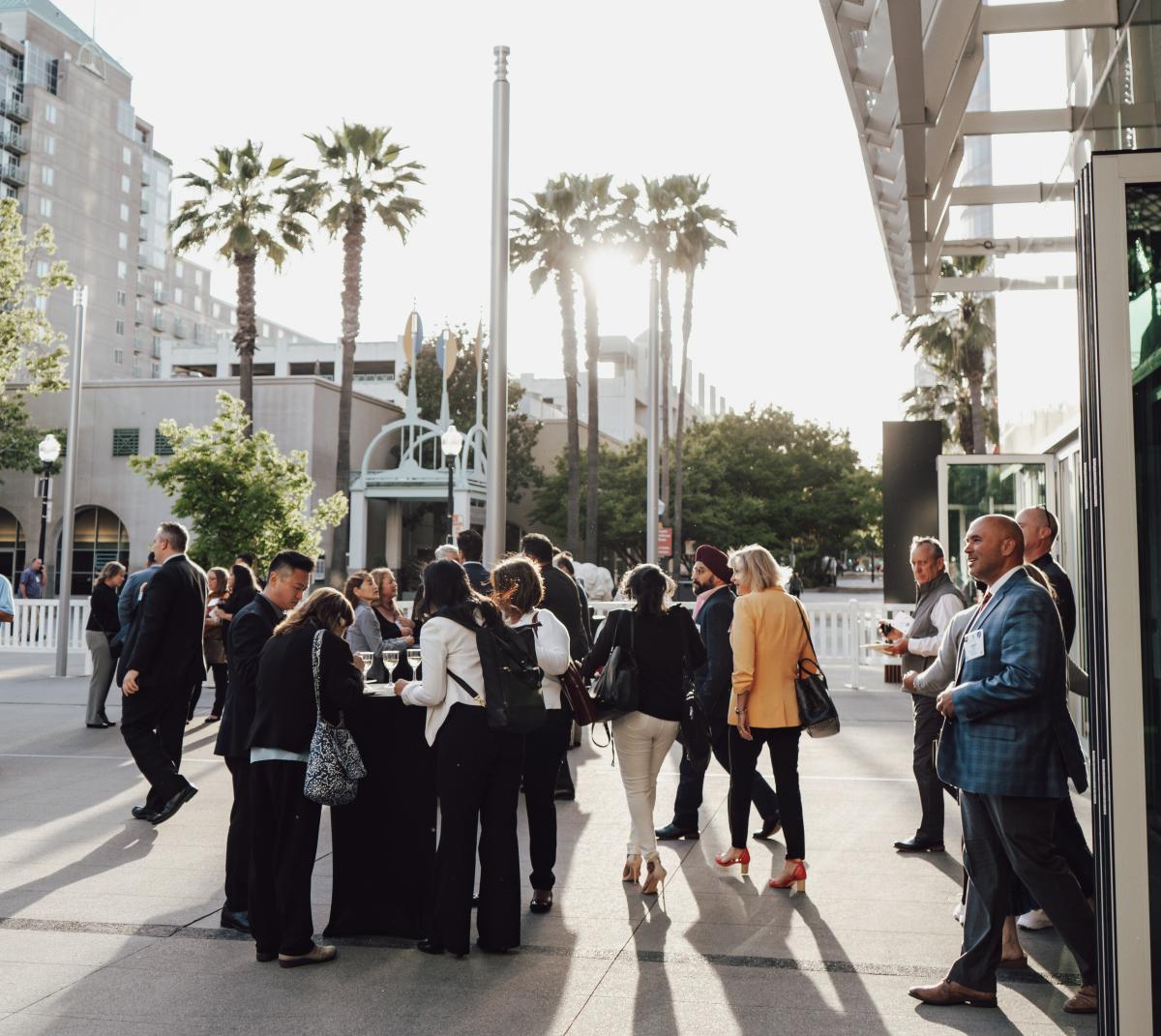 Health & Safety Protocols
During its time being closed from late 2019 through all of 2020 for its major upgrades, SAFE Credit Union Convention Center achieved its GBAC STAR Facility Accreditation—an achievement that demonstrates a commitment to ensuring a clean, safe and healthy environment for everyone using or working in the facility.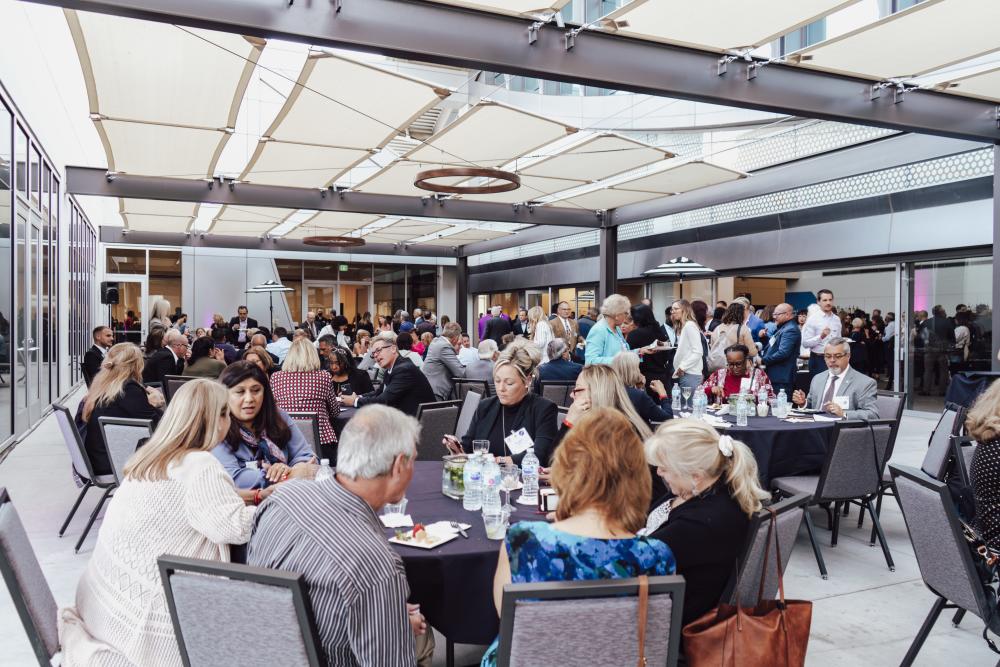 Awe-Inspiring Artwork Around
Every Corner
When you plan to meet in Sacramento at our newly named, expanded and renovated GBAC STAR-accredited SAFE Credit Union Convention Center, your attendees will not only be treated to a modern meetings mecca but delighted by unique local masterpieces of art in and surrounding the facility. The installed art pieces will create landmarks for visitors and meeting points for groups attending events, engage the public and enliven Sacramento's downtown district.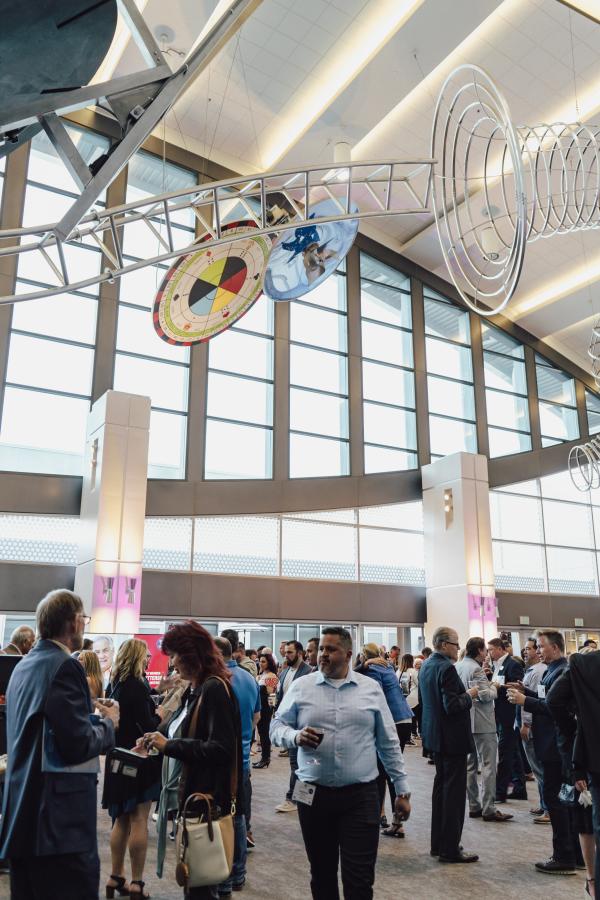 Opt Out of the Ordinary
Ways of Meeting.


Plan With Our

Team of Experts.

Our team at Visit Sacramento is excited to share our new facility as well as what planners can expect when they come to Sacramento. Learn more about the exciting and extraordinary changes happening in Sacramento by reaching out or submitting your RFP.