Are you on the hunt for some plant-based eateries in Sacramento? Well, lettuce just tell you that you're in luck! Sacramento is America's Farm-to-Fork Capital, so it is no shock that it's home to plenty of delicious vegan restaurants. Whether you're vegan or are simply looking to live on the veg and try out some new vegan dishes, be sure to check out one of these five vegan restaurants in the Sacramento region.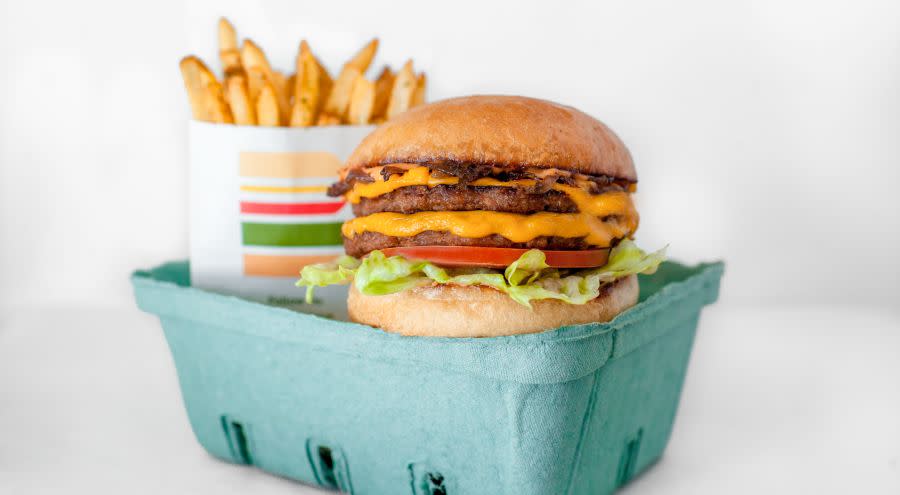 Image Courtesy of Burger Patch
This plant-based fast-food restaurant, with locations in Land Park, East Sacramento, Davis and Midtown, is known for serving delicious meatless burgers. Beyond their burgers, Burger Patch has several different kinds of plant-based mac and cheeses, wraps, salads, and fries with unique toppings. If you're looking to finish off your meal with something sweet, be sure to save room for one of Burger Patch's signature dairy-free shakes.
Locations:
Burger Patch Land Park | 4400 Freeport Blvd, Suite 160
Burger Patch East Sacramento | 1420 65th St, Suite 107
Burger Patch Midtown | 2301 K St, Suite #101
Burger Patch Davis | 500 1st Street
Bambi Vegan Taco serves farm-to-fresh tacos and other delicious vegan eats. Their famous Bambi taco is filled with mushroom beef, vegan cheddar and crema slaw. If you aren't in the mood for tacos, not to worry, Bambi Vegan Tacos has other options, including their "Melty Melt," which is their version of a tuna melt with charred artichokes, oyster mushrooms, and whole chickpeas, or their Fajita Salad, which has burnt romaine and achiote squash in an avocado chili vinaigrette. If you need something to wash down all that delicious food, you won't regret trying Bambi's refreshing honeydew and green apple margarita.
Locations:
Bambi Vegan Tacos | 1725 I St.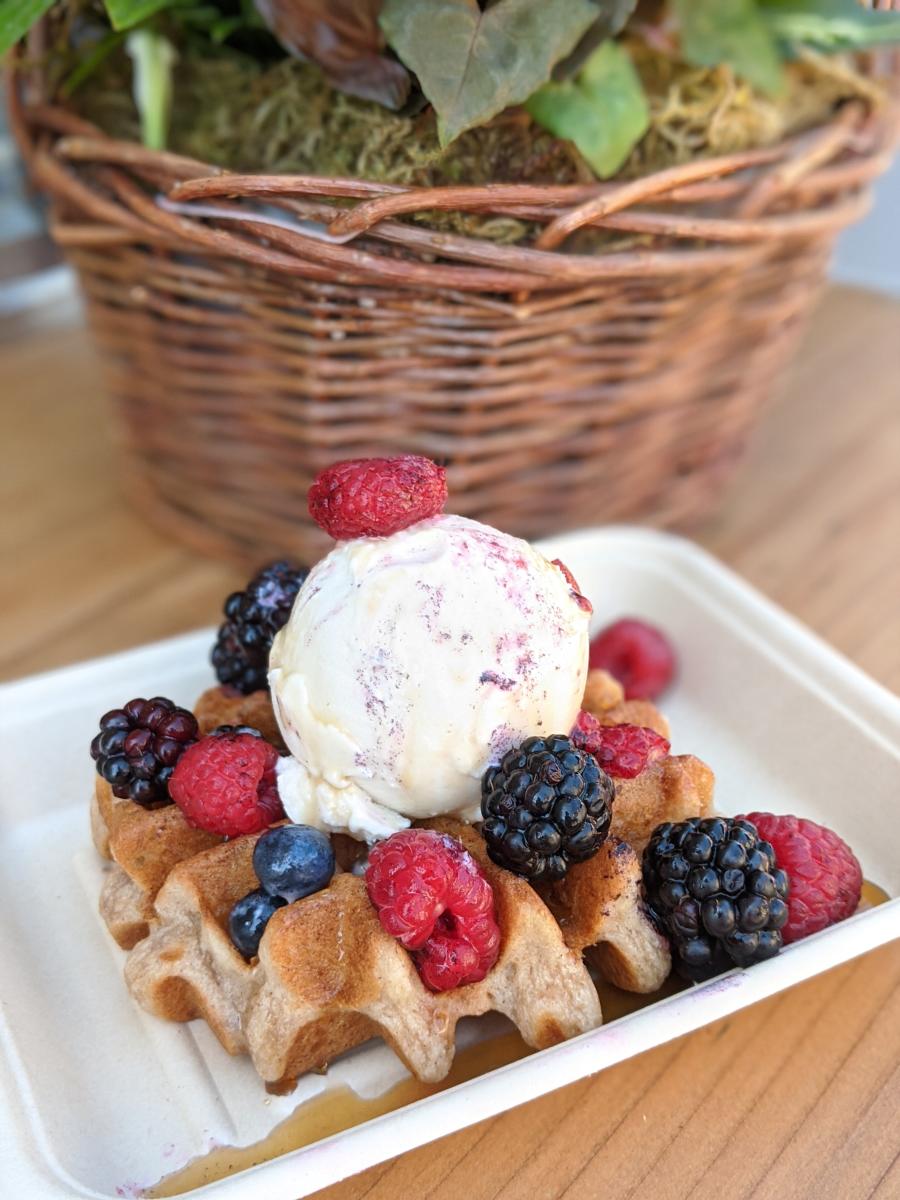 Image Courtesy of Conscious Creamery
Who doesn't love a little gelato? Better yet, who doesn't love some dairy-free gelato that will make you feel a little bit better about indulging in a sweet treat? Conscious Creamery is known for their gelato tacos, which include their dairy-free gelato in a chocolate-dipped waffle cone shell.  While you're there, be sure to also try one of their gelato bars ranging in flavor from ginger bourbon (yes, it has alcohol in it), and mango chili-lime sorbetto to pineapple coconut and more.
Locations:
Conscious Creamery | 3400 Broadway, Suite 100
Pure Soul Plant-Based eats serves all your favorite comfort and soul food dishes, vegan style! Start your day off with one of their popular breakfast crunchwraps or swing by a little later and grab one of their chicken sandwiches with the famous Atlas Monroe Extra Crispy Chick'n for lunch. Make sure you save room for some extra deliciousness, because no trip to Pure Soul is complete without a side of their beer-battered cauliflower or creamy mac and cheese.
Locations:
Pure Soul Plant-Based Eats | 715 56th St.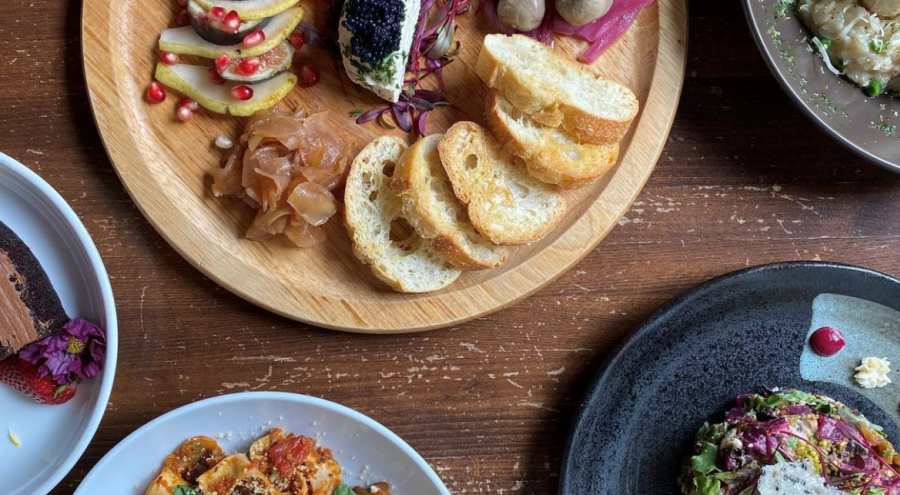 Image Courtesy of Veg Café and Bar
Veg Café offers a world cuisine-inspired menu with 100 percent plant-based food options. From their Cashew Koma Curry bowl to their turmeric chickpea crepe and everything in between, this eatery has something for everyone. If you have a hankering for something sweet, Veg Café's coconut custard-soaked French toast with fava bean whipped cream and candied pecans is sure to hit the spot.
Locations:
Veg Café and Bar | 2431 J St. 2nd Floor