In Sacramento, sushi recommendations are something that everyone is passionate about, as they believe their favorite sushi spot is the best. Whether you keep it basic with a California Roll, or you're adventurous, choosing Omakase and letting the chef decide it all, you'll definitely want to roll on by one of these Sacramento sushi restaurants.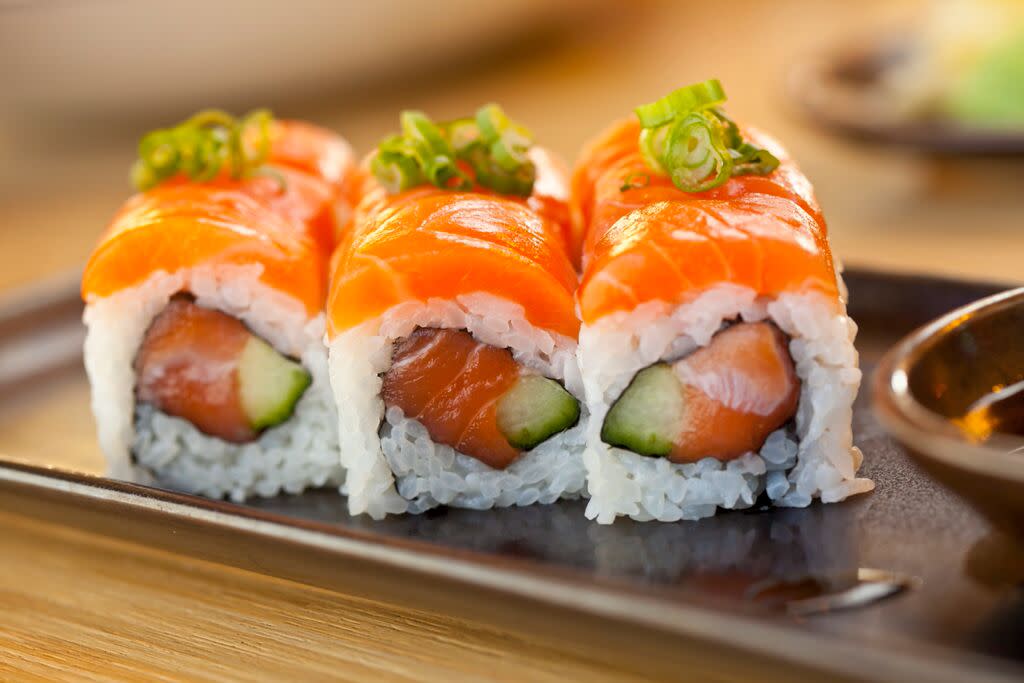 Image Courtesy of: Mikuni Japanese Restaurant & Sushi Bar
This beloved sushi restaurant has become a Sacramento staple as they have eight locations across the region. With over 300 original sushi creations, Mikuni has a little something for everyone. Feeling adventurous? Try the Japanese Mafia roll. Looking for a hand roll? Try the Spicy Tuna. Looking for something vegetarian? Try the Vegi-Ten roll. Be sure to stop by during happy hour Monday through Friday from 2 to 5 p.m. for deals on cocktails, sushi rolls, and appetizers.
East Sacramento's Kru is a contemporary Japanese restaurant and sushi bar known for having some of the best flavors in the region. Chef Billy Ngo's restaurant features many unique sushi creations such as the Go Green, the Firecracker, and the Sunshine. Many fans also love the Omakase option, which is the multi-course, chef's choice selection.
Located on K Street in the heart of Downtown Sacramento, Osaka Sushi has a wide variety of sushi rolls, appetizers, bento boxes, and more. Start your meal off with a bowl of miso soup or spicy edamame before dining on one of Osaka Sushi's rolls ranging from the Rocky Roll, the Y2K Roll, or the J Street Roll.
This casual Midtown favorite serves all sorts of fresh, innovative sushi creations with a modern twist. From the Spider King Roll with deep-fried soft-shell crab and cucumber, topped with unagi and spicy mayo, to the Lion King Roll, which is a baked California roll topped with salmon and cream, you won't be disappointed. If you're feeling indecisive about what sushi rolls to try, O-Toro offers combo plates with your choice of two or three items.
Did someone say all-you-can-eat sushi? This West Sacramento restaurant offers a large selection of signature and traditional sushi rolls made fresh to each order. With traditional sushi rolls ranging from the Mexicano roll, to the Volcano roll, you better come prepared to try a little bit of everything. Raku Sushi also offers a number of other types of unique sushi such as Nigiri sushi, Maki sushi, Temaki sushi, and Sashimi.