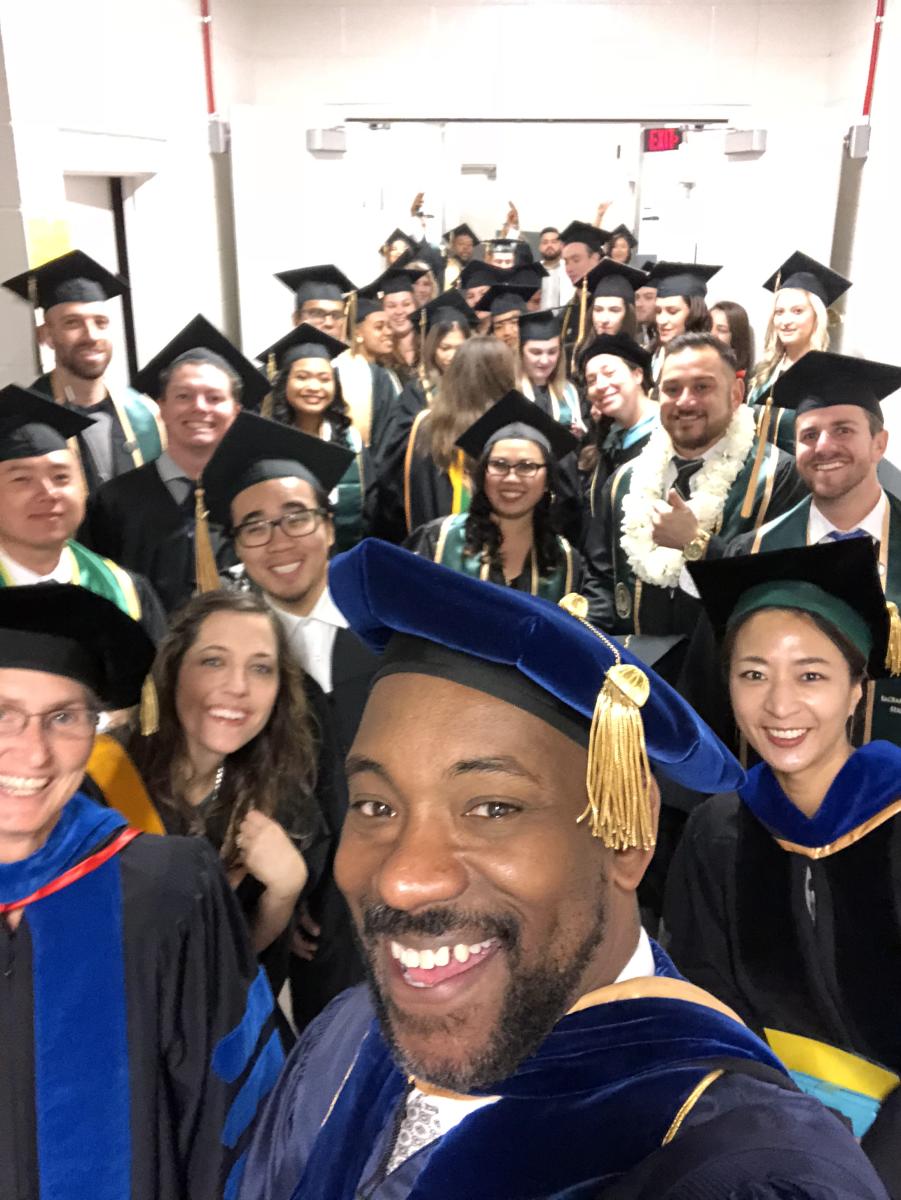 The last graduation from Golden 1 Center before the pandemic. Photos courtesy Greg Shaw.
In spite of the challenges facing educators during the Covid-19 pandemic, Sacramento State's Dr. Greg Shaw, forged ahead with launching a new hospitality program at the university in fall 2020, preparing the next generation of hospitality workers for careers in hotel management, event planning and more.
On this week's episode of the Visit Sacramento Podcast, Shaw shares the challenges, unique opportunities and potential future of tourism for students as well as Sacramento, especially with the renovation of the SAFE Credit Union Convention Center.
Listen to "Sacramento State's Dr. Greg Shaw on Starting Hospitality Program, Tourism in Sacramento" on Spreaker.
Listen to the episode in the player above or on popular podcasting platforms like Apple Podcasts and Spotify.