At Sacramento's new SAFE Credit Union Convention Center, sustainability efforts continue to move forward and are incorporated into meetings and events.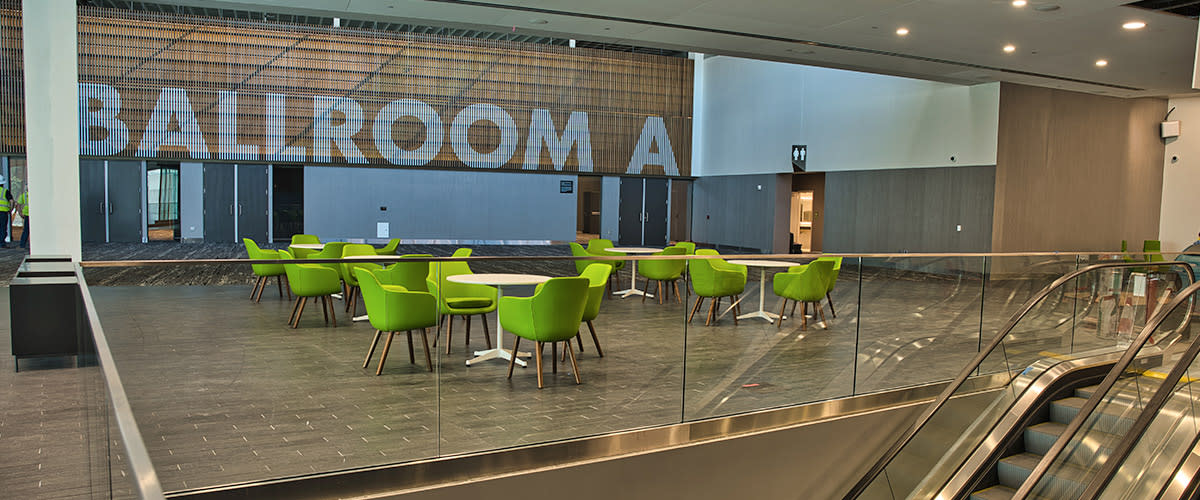 Some of the concrete and unique ways the new SAFE Credit Union Convention Center is practicing sustainability for meetings and events include:
Installation of refillable water stations throughout the convention center for attendees to refill their personal water bottles
Working with clients to provide water coolers rather than bottled water to their convention delegates
Easy access to trash/recycling containers (which are made from used milk jugs) throughout the facility
Ability to recycle leftover conference material
Partnering with the Sacramento's waste department on the recycling and disposal of wood pallets, metals, light bulbs and batteries
Use of recycled paper products (toilet paper, hand towels)
Restructured visitor booth information by eliminating promotional printed brochures and instead, promoting via various social media outlets and online publications
Refreshed, modern design allows for an abundance of natural light, reducing the need for additional lights to be turned on or left on.
LED lighting and sensory light switches installed throughout the facility
Regulated heat, light and power usage during event times
Over 22,000 sq. ft. of outdoor space offers an ideal setting for all event types
Outdoor landscaping that uses drip irrigation along with drought-tolerant plants and mulch to reduce watering
Installation of new chill water valves and controllers
Easily accessible via bus or light rail
Installation of bike racks to promote alternate modes of transportation
And more!
A Few Fun Facts About the Facility
The convention center is LEED Certified SILVER
670+ tons of steel formed the framework of the building's new west side
At its highest peak, the renovation and expansion project had about 300 workers per day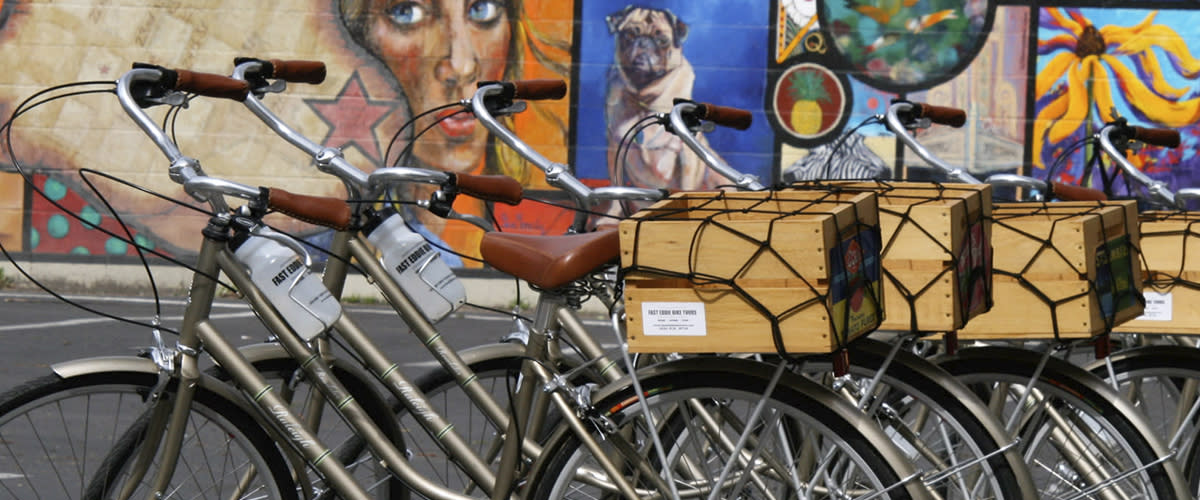 Meeting Groups Can Help Keep Sacramento Sustainable
Want to get involved and be a part of Sacramento's go-green mentality? Attendees can help contribute to the city's and convention center's sustainability efforts during their meeting or event by simple, yet impactful actions such as:
Take public transportation like the light rail, public buses, or ride bikes and/or scooters
Bring reusable water bottles to events to fill at the filling stations in the convention center's lobbies and hallways
Events can use apps to communicate essential information instead of using paper invitations or tickets
Use technology platforms for planning purposes 
Donate unused conference materials 
Learn more about how your group can volunteer and get involved in going green.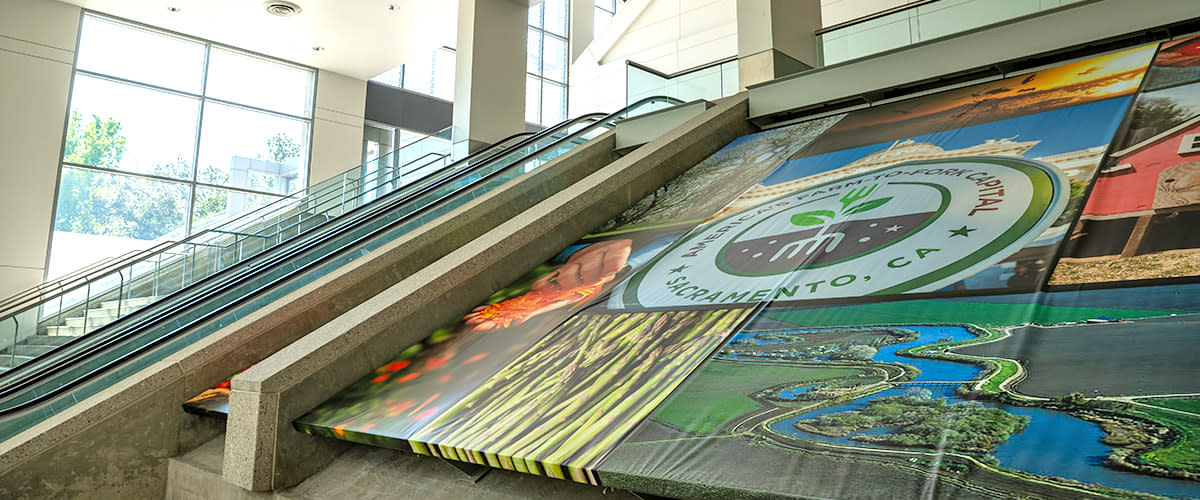 When meeting at the SAFE Credit Union Convention Center, attendees will see Sacramento's farm-to-fork roots, elements of the high-tech agriculture industry and a dedication to the environment throughout the facility.
The vision was to offer not just a building but an experience that reflects Sacramento. Once attendees walk through the doors, they will experience the intent behind the design. For example, the floor-to-ceiling windows throughout the center allow the outdoors in. The spacious new North, West and East lobby entrances feature colored zones to capture Sacramento's rivers in the Blue Zone, agriculture in the Green Zone and the Gold Rush in the Yellow Zone. 
The goal of Michael Lockwood, senior principal and senior architect with the firm Populous, was to create and design a convention center that would be inclusive to our community. The new positioning of the convention center allows for a natural K Street connection from the Old Sacramento Waterfront into Midtown. It will become part of the fabric that transforms our downtown core by drawing meeting attendees together.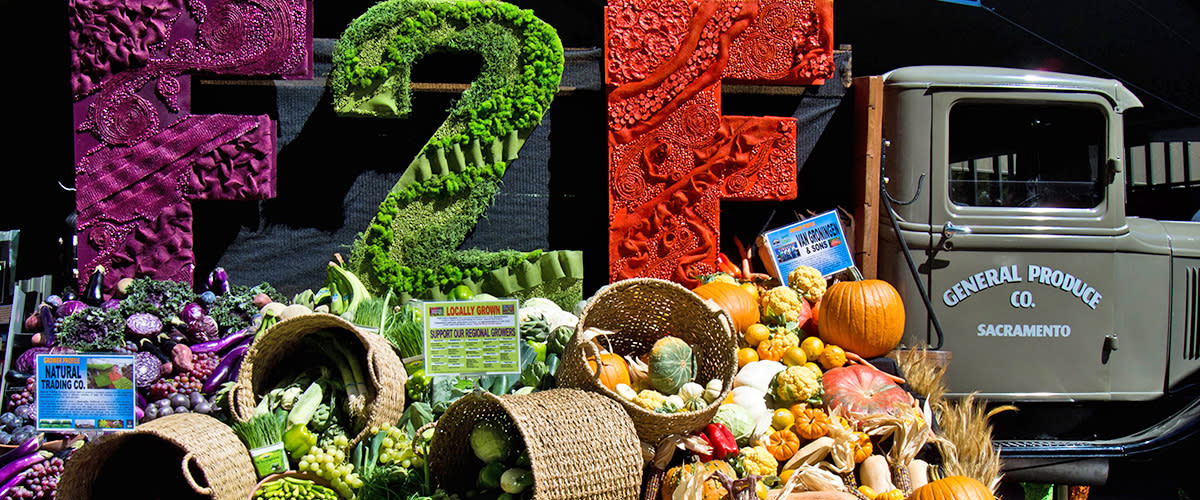 As America's Farm-to-Fork Capital, Sacramento's convention center features innovative California cuisine from its exclusive food and beverage provider, Centerplate, which features locally grown ingredients, and is the perfect complement to any event.
Most of the restaurants in Sacramento offer outdoor seating, be it an open-air cafe setting, patio dining, a secluded courtyard, or even an entire wall opening to the fresh air.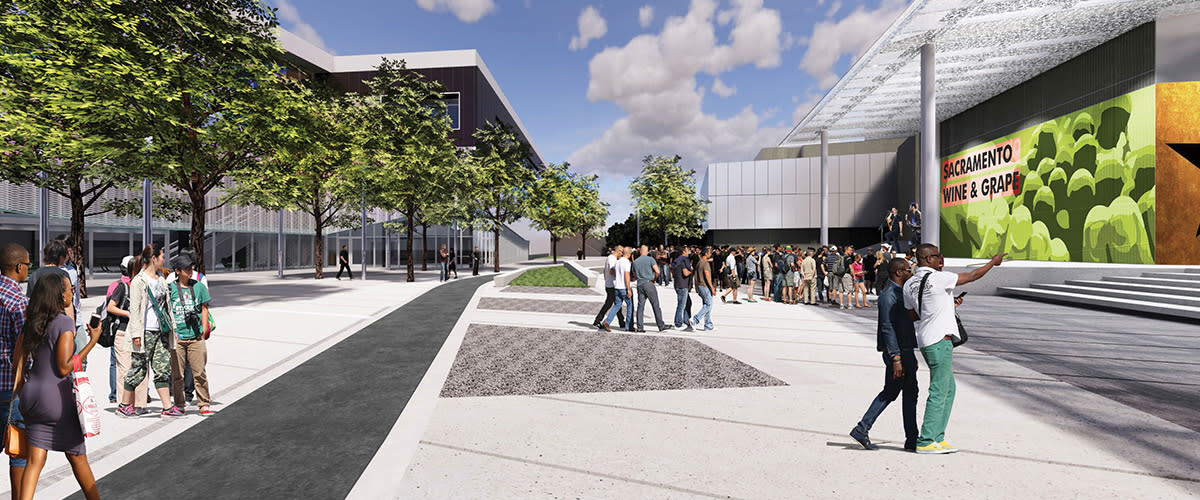 Aside from the SAFE Credit Union Convention Center's 240,000 square feet of programmable indoor space, it features stunning new open-air additions for attendees to take full advantage of Sacramento's ideal weather—including a 15,000-square-foot outdoor activities plaza and a second-level, open-air terrace to take in the city's downtown skyline.
Sacramento's more than 250 days of sunshine every year mean it is the ideal meeting destination for your attendees to get outside and enjoy open-air accommodations and activities among the plethora of green spaces and parks throughout our city.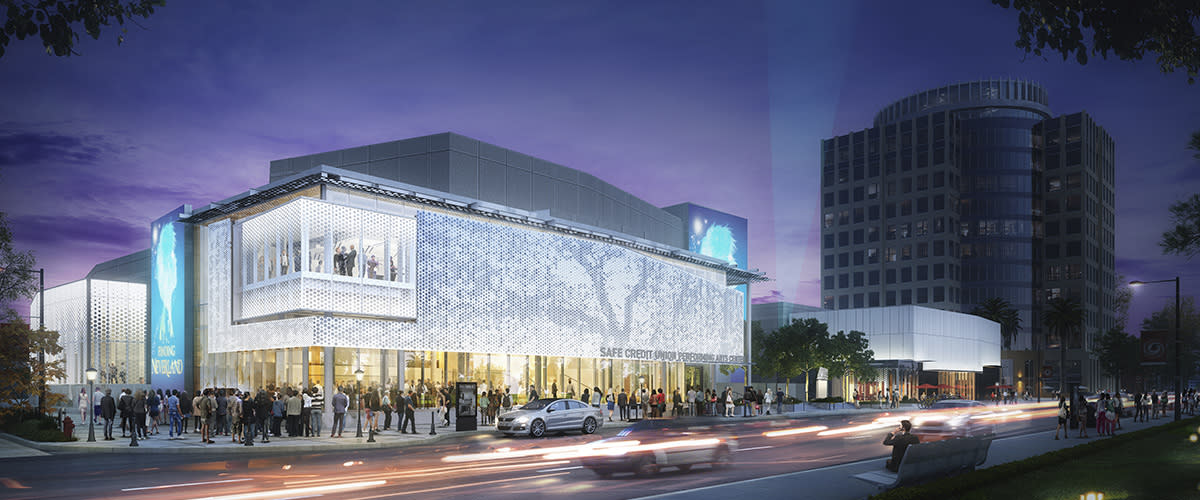 We Help Plan Extraordinary Meeting Experiences
in Sacramento
To learn more about Sacramento's sustainability efforts and how they can benefit your future meeting or event in the destination, reach out to Visit Sacramento's expert sales team or submit your RFP.