Sacramento's beer scene is as vibrant as it's been since at least before Prohibition, with more than 70 breweries in the region serving a variety of styles. Breweries range from award-winning nationally recognized leaders to local favorites that fly under the radar but still produce great beer.
Just a decade ago, Sacramento's beer scene was a far different landscape, with a handful of breweries doing good work, but the intervening years have seen a steady uptick that coincides with the craft beer boom in the United States.
Listen to "Farm to Glass - Dig into Sacramento's Beer Scene with Brewer/Restaurateur Rob Archie" on Spreaker.
Learn what brought us from where we were to where we are on this episode of the Visit Sacramento Podcast with local brewer, restaurateur and beer expert Rob Archie of Pangaea Bier Cafe and Urban Roots Brewing & Smokehouse.
So, how are you supposed to keep track of it all? Whether you're a local or a visitor, the Sacramento Brewery Passport from Sacramento Beer Frontier is a handy item to pick up. Travel through the region and sample different breweries, collecting stamps as you go to receive rewards like a bottle opener, English pint glass and regional map. Don't forget to travel responsibly – if you don't have a designated driver, hop on Sacramento Regional Transit's light rail, grab a taxi or rideshare service, or just stick to the breweries near your hotel. If you're staying in the downtown/Midtown area, there are at least five breweries in walking distance.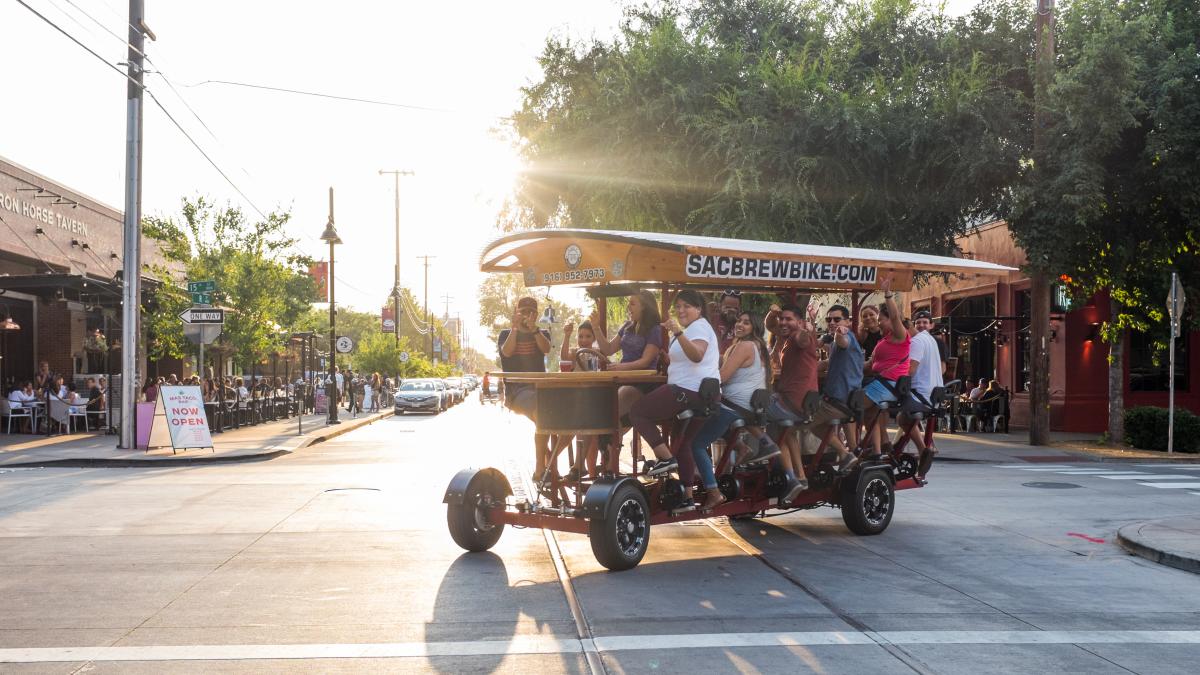 Looking for something that provides a little more of an experience when you're brewery-hopping? The Sac Brew Bike is a 15-seat "bike" that lets you pedal around from spot to spot with a dedicated driver while you enjoy the local brews and inevitably rock out to Journey songs as you wind your way through town.
Sacramento breweries are great not just for those looking to have a good time with friends, but many are kid- and dog-friendly. The Fall 2019 Sacramento Visitors' Guide focuses on local beer and has a rundown of great ideas for you regardless of whether you're looking to party or just sit back, enjoy some food and have a beer.