It's time we taco bout where you can get the best tacos in Sacramento. In queso you didn't know, Sacramento was recently ranked #15 on a list released by real estate website Clever of the "Best Taco Cities in America." Here are five restaurants known for their spec-taco-ular tacos, sure to guac your world.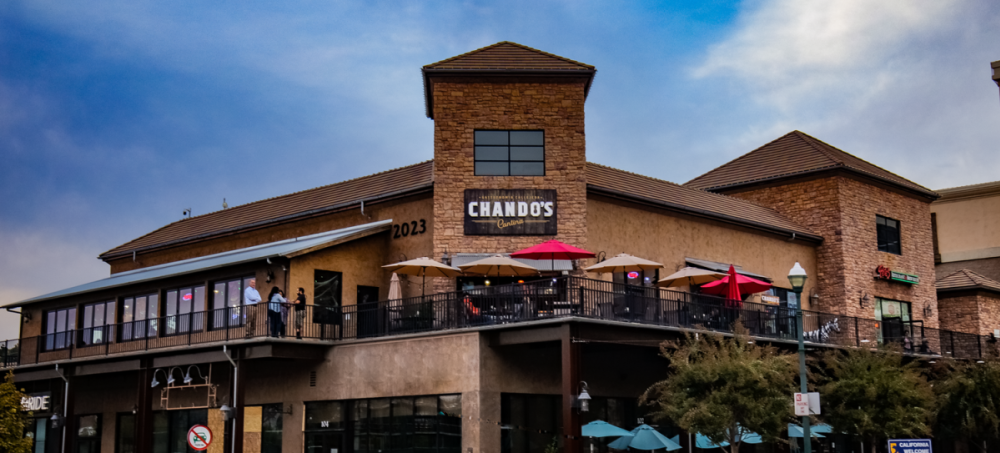 Courtesy: Chando's Cantina
Chando's Cantina
Chando's Cantina combines traditional Tijuana style Mexican Street Food and culture to create an experience like nowhere else in town. For those who like a more traditional taco, Chando's is known for their juicy Carne Asada taco, which is marinated in their homemade spices. However, for those on the more adventurous side, Chando's has several premium meat options and even a quesataco with crispy cheese as the shell. Be sure to visit Chando's on Taco Tuesday this year when they regularly offer three Chando's Classic Tacos for $9.
Locations:
Chando's Cantina Downtown | 805 15th St.
Chando's Cantina El Dorado Hills | 2023 Vine St.
Courtesy: Mas Taco Bar
Mas Taco Bar
Mas Taco Bar is a casual taco bar offering a variety of "mix and match" tacos. The restaurant is known for their unique, untraditional tacos ranging in flavor from pork belly, to Korean fried chicken, to roasted cauliflower and fried oysters. Dine in during happy hour for $1 off select tacos, half-off starters, and discounts on margaritas and other drinks.
Locations:
Mas Taco Bar: R Street | 1800 15th St.
Mas Taco Bar: Watt and Fair Oaks | 3535 Fair Oaks Blvd.
Mas Taco Bar: Folsom | 450 Palladio Pkwy.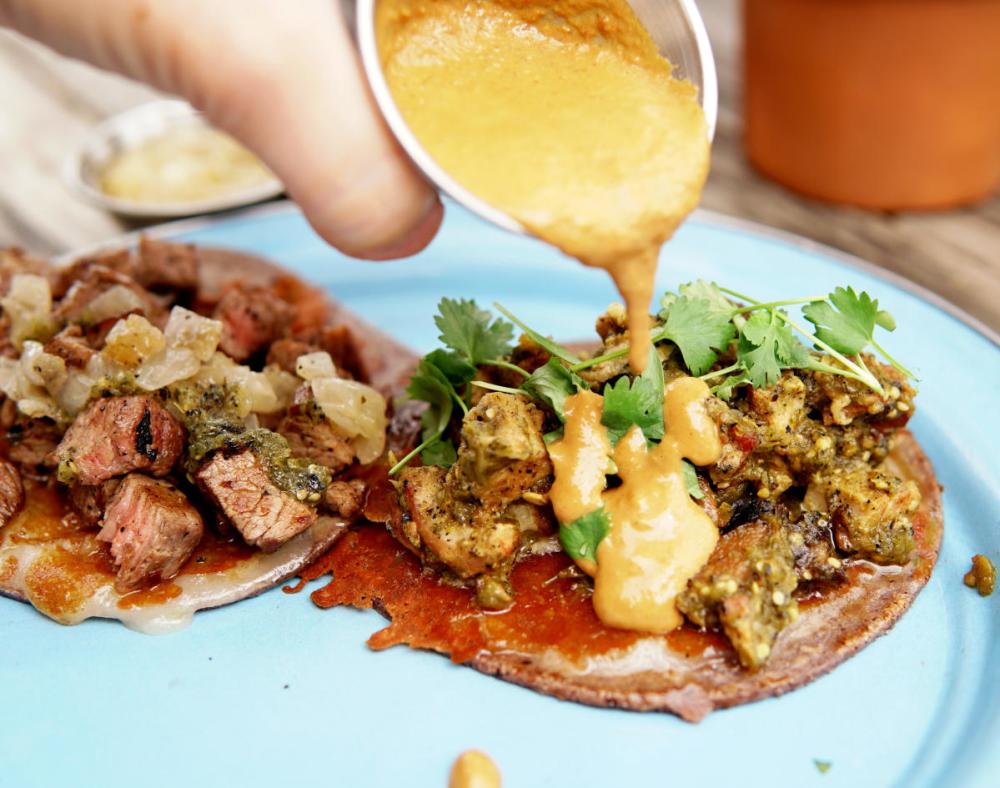 Courtesy: Nixtaco
Nixtaco
Nixtaco in Roseville offers a unique "farm to tacos" concept using fresh, locally sourced ingredients. This Michelin-rated restaurant creates what they call "comfort food that is designed to take you a little bit out of your comfort zone." When Nixtaco says outside of your comfort zone, they really mean it, as they have unique flavors including pork belly, octopus, and bacon.
Locations:
Nixtaco Roseville | 1805 Cirby Way #12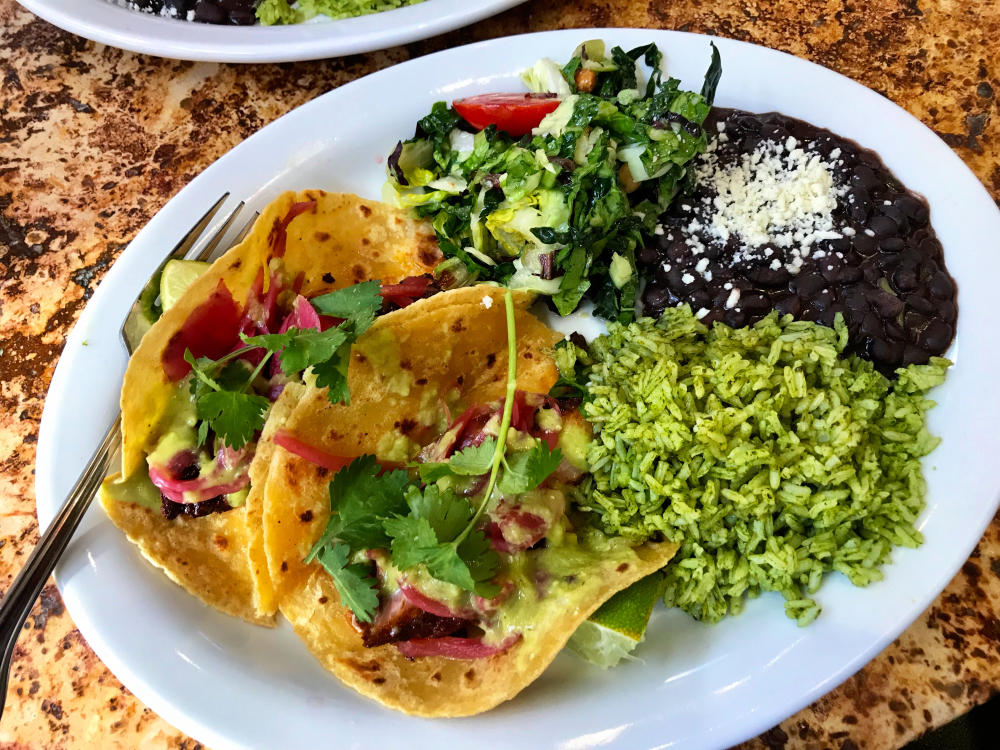 Courtesy: Jim Byers
Zócalo
This upscale Mexican restaurant features classic dishes that have been given a fresh and contemporary spin. Zócalo's delicious dishes speak for themselves as the restaurant has been mentioned in the coveted Michelin Guide multiple years in a row. If seafood is your jam, their fresh fish tacos are known for being some of the best in town as they are fried Baja style with just a touch of heat. Stop by your favorite Zócalo location for happy hour deals on tacos and other various options from 3-6 p.m.
Locations:
Zócalo Midtown | 1801 Capitol Ave.
Zócalo University Village | 466 Howe Ave.
Zócalo Roseville | 1182 Roseville Pkwy.
Zócalo Folsom | 2739 E Bidwell St.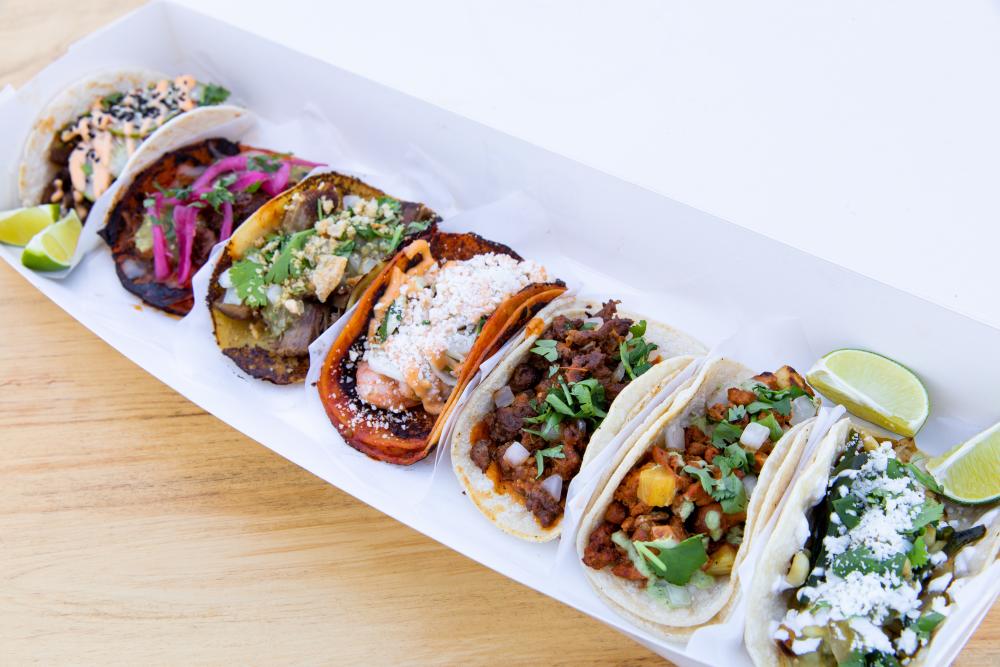 Courtesy: West Coast Taco Bar
West Coast Taco Bar
Did you know that Sacramento has 5.1 food trucks per 100,000 residents? Crazy, right? We figured our "Best Taco Spots in Sacramento" guide wouldn't be complete without a taco truck option. West Coast Taco Bar offers a "flavor experience on wheels," as they specialize in gourmet, hand-crafted street tacos. Their taco truck travels all throughout Sacramento County, but you can also visit their brick-and-mortar spot in Elk Grove for the same unique experience, just with more options.
Locations:
West Coast Taco Bar Elk Grove | 8791 Elk Grove Blvd.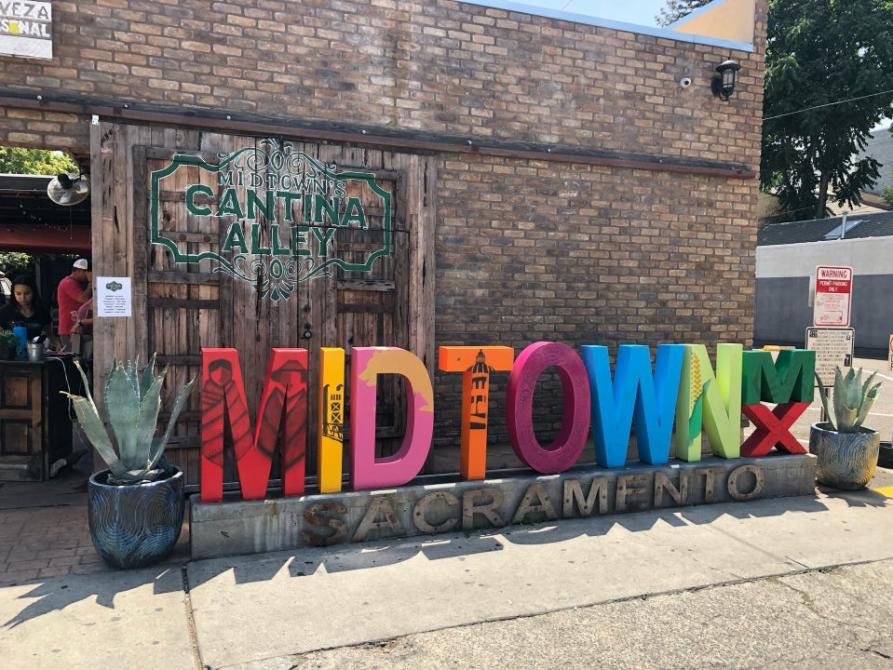 We asked YOU on our Instagram what your favorite spot in town for tacos is and here are some of the places we heard:
Azul Mexican Food + Tequila Bar | 1050 20th St.
Bambi Vegan Tacos | 1725 I St.
Chita's Taqueria | 2019 Q St.
Ernesto's Mexican Food | 1901 16th St.
El Cora Birria | 7900 Fruitridge Rd.
Jalapeños Restaurant | 1413 21st St.
Jimboy's Tacos | Locations all throughout Greater Sacramento region
Midtown's Cantina Alley | 2320 Jazz Alley
Tres Hermanas | 2416 K St.