When was the last time you had a good, gay laugh? Unless your answer is, "I'm having a good, gay laugh right this second," it's been too long.
We can help you take care of that. Or, rather, LoLGBT+ Presents can. This queer production company's lineup of monthly live shows serves comedy, drag, brunches, and much more, right here in Sacramento.
Here's what you need to know:
What is LoLGBT+ Presents?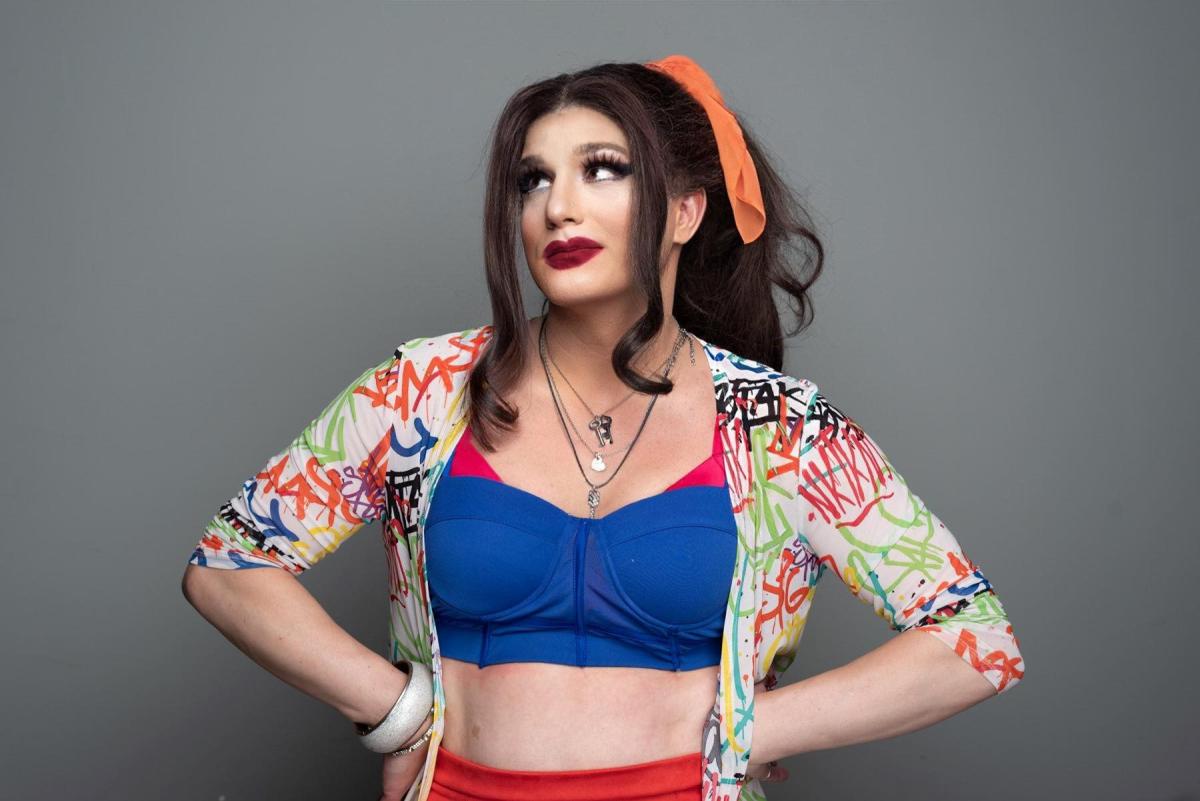 LoLGBT+ Presents was created by drag comedian Suzette Veneti. She put on the first LoLGBT+ show in 2017 "because I had some things I wanted to say out loud on stage," she says. "I thought I had a unique viewpoint and wanted to express it. But I really wanted to express it in a queer-friendly environment."
That first queer comedy showcase was meant to be a standalone event. But Suzette's production spurred the interest of other Sacramentan performers and venue managers, who wanted more LoLGBT+. Soon after, Suzette created LoLGBT+ Presents as an umbrella for a series of shows that would continue to feature queer comedy, but also other art forms and productions.
Now, LoLGBT+ Presents delivers four recurring shows that excite and delight.
What are the LoLGBT+ Presents shows?
Queens & Comedy
Monthly at Punch Line Sacramento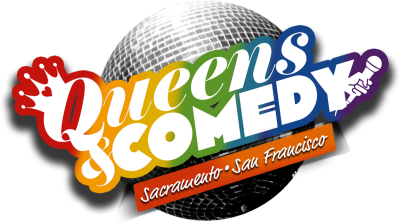 This flagship show and Suzette's "one-night extravaganza" taps into LoLGBT+ Presents' comedic roots. Queens & Comedy features some of Sacramento's best drag performers and hilarious acts that will have you screaming, cackling, howling, and every other hilarity-induced reaction. 
Suzette Says: "Queens & Comedy is like a party every time!"
Makeup & Mimosas: Drag Brunch with a Punch!
Every 2nd Saturday at Punch Line Sacramento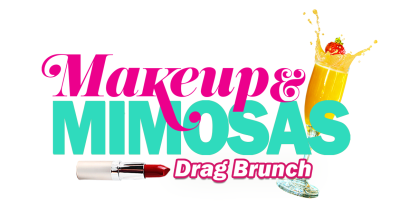 Co-produced with Taryn Thru-U and featuring Apple Adams and Hellen Heels, Makeup & Mimosas is Sacramento's longest continuously running drag brunch. ("And the best," adds Suzette). The performances are electrifying, the food is delicious, and the mimosas are…well, they're mimosas. What more could you want? Stay tuned for news on even more Makeup & Mimosas shows, as the LoLGBT+ Presents team is working on securing an additional venue in Midtown.
Suzette Says: "Makeup & Mimosas is never at night, but it's truly, in my humble opinion, the best drag show you can go to."
Say Yas
Every First Friday at STAB!
Do you hear that? The tea is boiling! This drag talk show is filmed in front of a live audience and features a panel of drag artists including Suzette, Apple Adams, Katana Rei, Shay D, and special guests. Each episode answers "a macro drag question in a micro-drag fashion," such as: Can a drag performer wear sneakers? 
Suzette Says: "We cover a lot of topics, so Say Yas is sometimes funny, sometimes serious."
#STFU
Every Fourth Saturday at STAB!
This kooky "one-night fiasco" is unlike any show you've ever seen. The night starts with sets from local comedians and lip-syncs from drag performers. Then, everything gets turned on its head when the comedians try lip-syncing, and the drag performers try comedy sets!
Suzette Says: "#STFU is a really fun, energy-filled evening."
Where can I see a LoLGBT+ Presents show?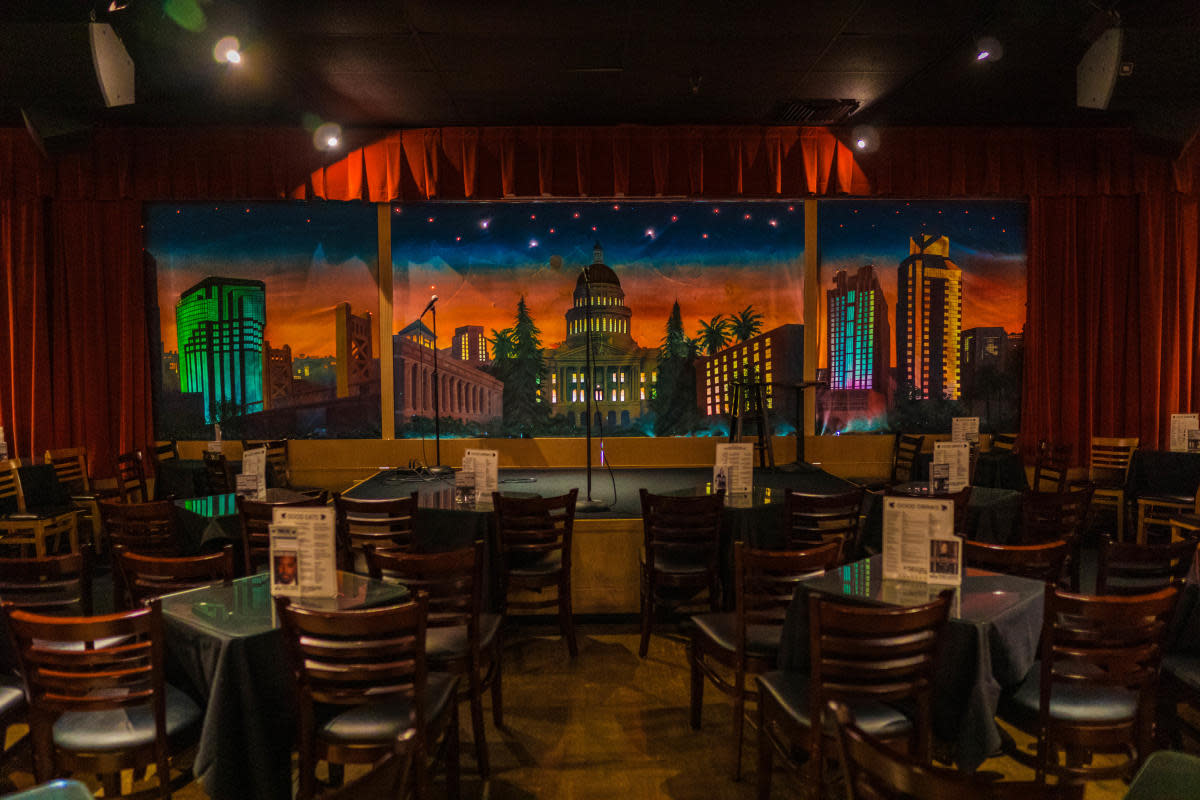 Relax, refresh, and prepare to laugh when you visit Punch Line Sacramento for Queens & Comedy and Makeup & Mimosas. Since opening in 1991, Punch Line has hosted legendary comics including Chelsea Handler, Chris Rock, and Gabriel Iglesias. The cozy and intimate venue features a bar stocked with beers, wines, and cocktails, as well as a full dinner menu. Punch Line is also available for weddings, corporate events, and private concerts.
STAB! is Sacramento's home for wacky, offbeat, and wildly creative shows including standup, sketch comedy, and improv. The venue opened in 2018 and streams much of its programming on Twitch, YouTube, and Facebook to share Sacramento's comedic creativity worldwide. Visit STAB! for Say Yas, #STFU, or one of the many shows on their calendar.
How do I keep up with the latest LoLGBT+ Presents news?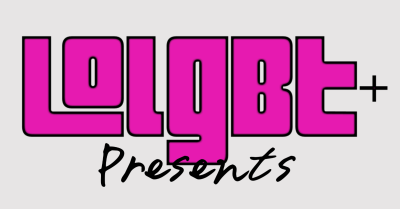 Want to make sure you don't miss any new events or shows? Follow LoLGBT+ Presents on Instagram @lolgbtpresents for announcements on upcoming productions.