'Public art can play an important role in healing and recovery, and these new works are poised to do just that by engaging the senses and bringing fresh energy to this area.'
- Megan Van Voorhis, City of Sacramento Creative Economy Manager
When you plan to meet in Sacramento at our newly expanded and renovated GBAC STAR-accredited SAFE Credit Union Convention Center, your attendees will not only be treated to a modern meetings mecca but delighted by unique local masterpieces of art in and surrounding the facility. The installed art pieces will create landmarks for visitors and meeting points for groups attending events, engage the public and enliven Sacramento's downtown district.
Channel your inner Fonseca during your meeting in Sacramento.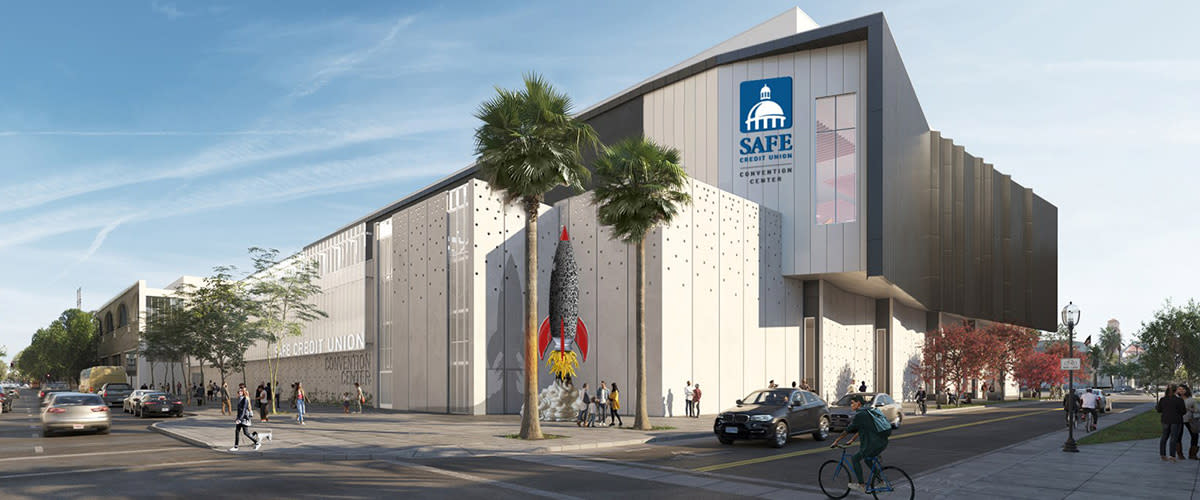 'We Have Lift Off!' 
What better way to bring bolder meetings back to Sacramento than an eye-popping, new 34-foot-tall rocket ship sculpture? Also created by San Diego artist brothers Einar and Jamex De La Torre, the steel, fiberglass and concrete rocket ship—officially dubbed 'We Have Lift Off'—will be located at the corner of J and 13th streets next to the SAFE Credit Union Convention Center. During the day, it can be viewed as a playful, uplifting 'social media moment,' and a landmark for meet-and-greet convention-goers—and at night, its lights span up two of the convention center's 40-foot walls depicting flora shapes from the Sacramento Region.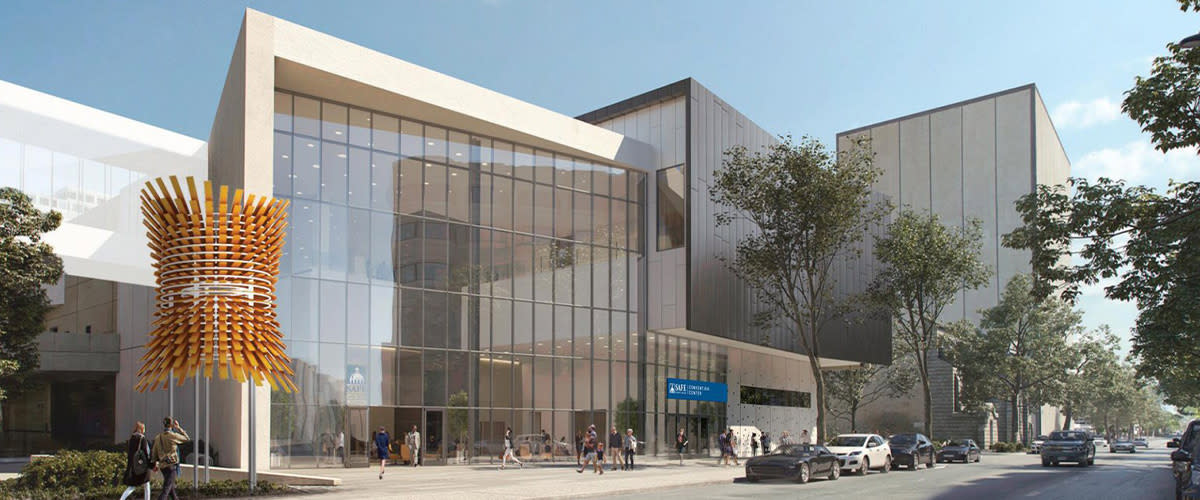 'California Cathedral' 
Sacramento artist Kimberly Garza and the Team at Atlas Lab, Inc. are the first to be installing exciting new public art around the SAFE Credit Union Convention Center. Located at the corner of K and 15th streets, attendees will see an awe-inspiring, 25-foot-tall sculpture titled 'California Cathedral' that reflects California's relationship to the natural environment—reinterpreting the iconic redwoods, pines, cedars and firs that comprise most of the states' mountain landscape. The best part? Attendees can interact with the piece by standing in the middle of its hollowed-out structure and viewing upward—evoking a reflective feeling of soaring trees reaching for the sky to get inspired for a productive day of meetings.
'These artworks will all reflect Sacramento and the incredible works of music, dance, theater and other genres that will be performed inside our renovated performing arts center.'
- Darrell Steinberg, Mayor of Sacramento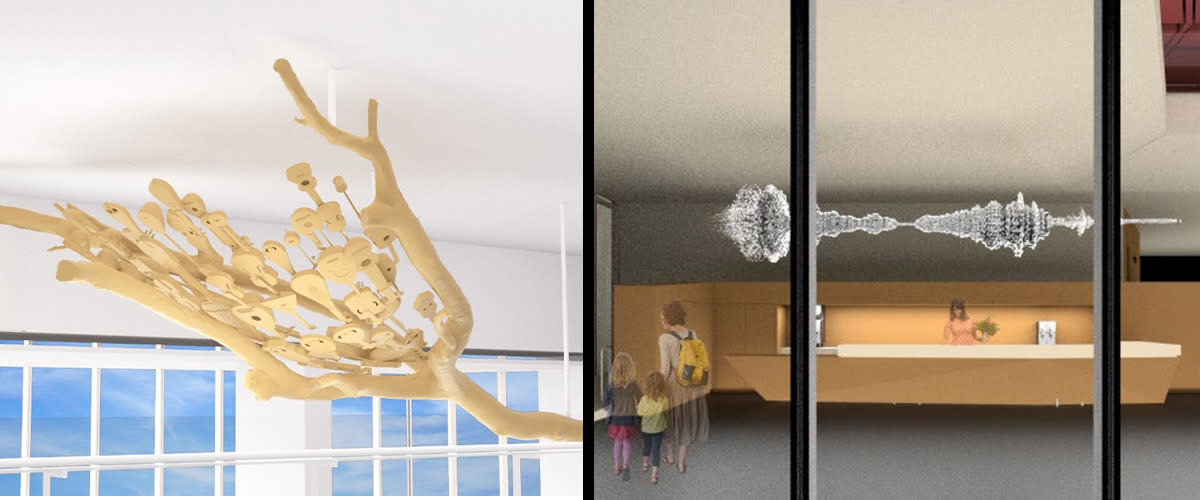 'Cacophony' and 'Acorn' 
California artist Nova Jiang will be creating two pieces—'Cacophony' and 'Acorn'—for the SAFE Credit Union Performing Arts Center. Meant to create a sense of anticipation, 'Cacophony' is a 34-foot-long aluminum and Swarovski glass crystal hanging sculpture of a recorded sound wave of the Sacramento Philharmonic tuning its instruments. Lit at night, the suspended artwork of gleaming sound waves will be highly visible to outside onlookers. Hanging from the ceiling of the lobby front and center is 'Acorn'—an artwork made of aluminum, fiberglass, wood instruments and acrylic paint. It was inspired by the image of an oak sapling sprouting from an acorn—and explores how trees are used to make the instruments that fill theaters like ours with music.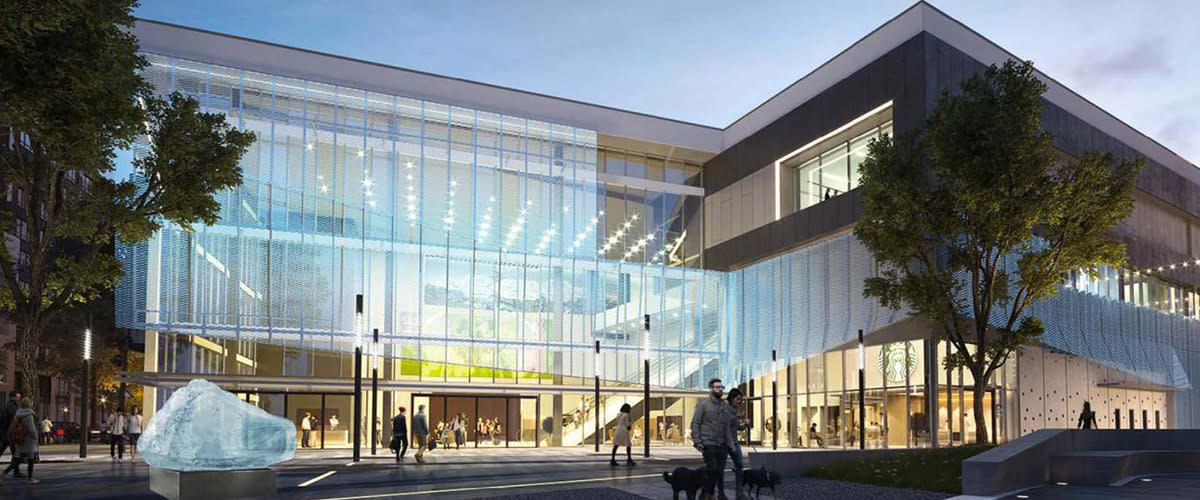 'Lunar Specimen 12038,7' 
Crafted by Sacramento artist Jiayi Young, 'Lunar Specimen 12038,7' is a clear acrylic resin sculpture modeled after the shape of a moon rock brought back from the 1969 Apollo 1I moon landing. Another cool element included is the sound component to transport attendees to the cosmos—and when visitors put their ear to the rock, they can hear recorded sounds from outer space. The stunning artwork is meant to embody human curiosity, courage, ambition and our relationship with technology.
Creativity Comes Alive for Sacramento Meetings
When it comes to meeting destinations that offer not only impeccable convention spaces and venues, first-class hotels and crave-worthy dining, but a vibrant arts scene overflowing with homegrown talent and monumental murals, Sacramento tops the list. Upon the reopening of the highly anticipated, newly expanded convention center, attendees will be able to immerse themselves in the arts culture—without even leaving the downtown district. Prior to reopening, local artists were hired to create five total murals around the downtown district—two of which will be featured on the convention center's wall spaces.
'Our creative talent base contributes directly to our region's creative vitality, while also attracting tourism, driving innovation and bringing people together.'
- Katie Valenzuela, Sacramento City Councilmember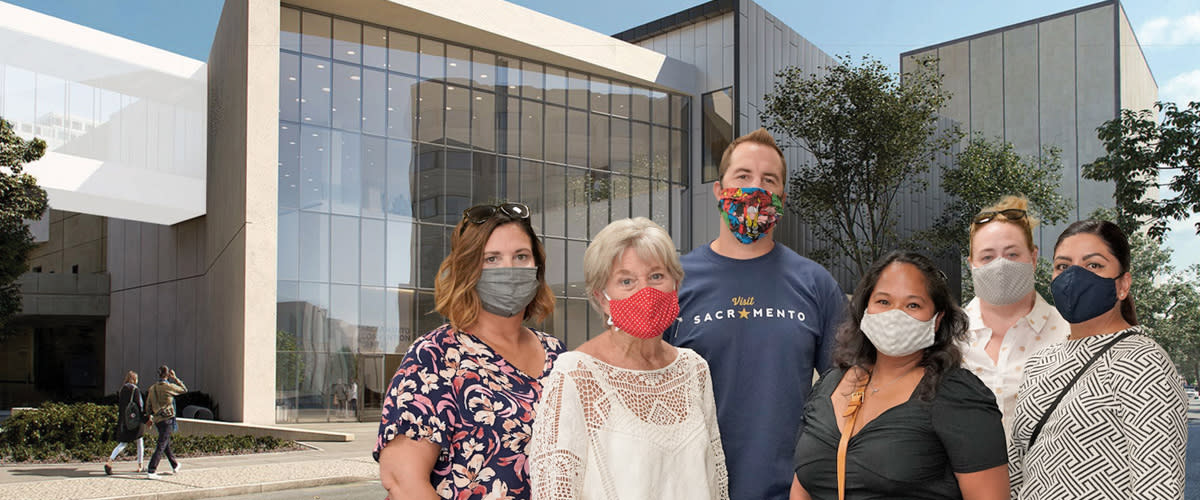 Contact the Team You Can Count On
Reach out to the Visit Sacramento team to start planning your next meeting or event amidst the awe-inspiring works of art in and around Sacramento's SAFE Credit Union Convention Center and the downtown district—or if you're ready to book, submit your RFP.