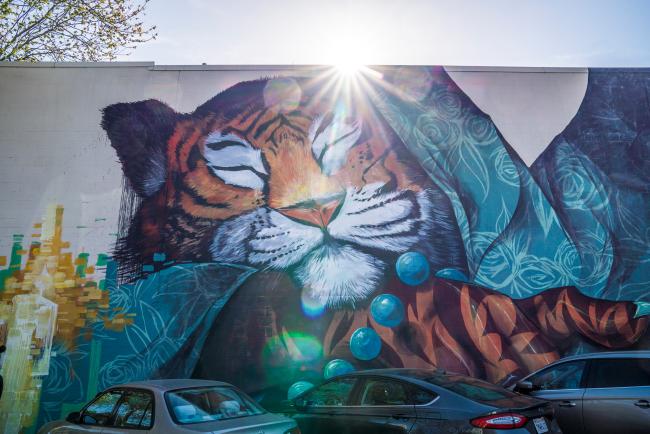 Wide Open Walls mural by Nosego.
Location: L and 17th Streets.

More murals are coming to the streets of Sacramento. Wide Open Walls, the festival responsible for adding creativity and whimsy to our cityscape, returns Sept. 10-20.
And the significance of this year's event is hard to ignore.
Wide Open Walls was founded on the principle that art should be open for all and not limited to the interiors of hallowed institutions. In 2020, this idea rings truer than ever.
Communal experiences are hard to come by in the time of COVID-19. This once-in-a-century pandemic is forcing every industry to be creative. For arts and culture, experiences, if not canceled, have moved into a virtual, drive-thru, or restricted (and temperature-checked) space.
On top of that, a continued fight against racial injustice is making the art world critically examine who and what art stands for.
As Sacramento confronts this brave new world, Wide Open Walls is perfectly timed to safely reconnect locals and visitors with the arts and our central city.
In 11 days, vibrant murals will be added throughout the central city, as well as Del Paso Boulevard, UC Davis, and Sacramento State.
Due to the pandemic, the festival will be a more local affair as most of the participating muralists work or live in the Sacramento region and include: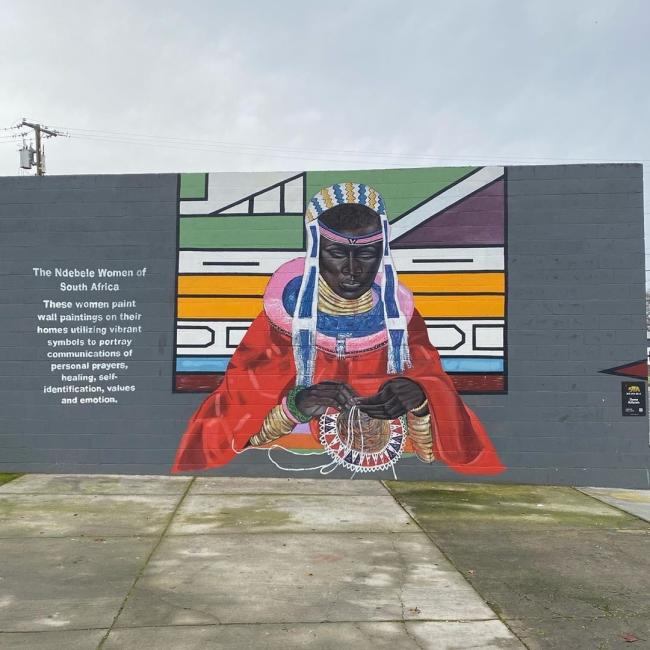 Ndebele Woman by Shonna McDaniels.
Location: 3217 Martin Luther King Jr. Blvd.
One returning muralist, Shonna McDaniels, is ready to bring Black Girl Magic to downtown.
McDaniels is no stranger to Sacramento's art scene. She wears many hats as a teaching artist, community activist, and founder and executive director of the Sojourner Truth Art Museum, a museum dedicated to Black history and culture. Over the years, she's helped paint over 150 murals in Northern California.
Representation is a guiding principle for her work: "It's important for me to make art in the Sacramento community that Black children and youth can identify with. No matter who you are, seeing images that look like you uplift your spirit and self-esteem."
For McDaniels, participating in Wide Open Walls is another opportunity to produce the images she's been wanting to see in public art for a long time.
In her 2019 mural, she adorned the walls in Oak Park with an image of a woman from South Africa's Ndebele tribe. Women from the tribe are known for painting bold, beautiful designs on their homes for the community's delight.
With her upcoming mural, titled a Seat at the Table, McDaniels will pair a vintage portrait of a Southern belle with these words of empowerment:
A seat at the table is everything that a Black Southern belle loves.
A seat at the table is such qualities that deals with power, empowerment, success, and it's an opportunity to make a difference.
A Black Southern belle is well defined as a hard-working woman, who holds value to what she sets out to be.
A Black Southern belle sets out to build relationships among women who want the same thing: achievements and happiness.
The essence of a Black Southern belle is all about community and the community of women that lead each other through prosperity, ultimately achieving Black Girl Magic.
She and her team of artist assistants are poised to get to work on the 30 ft mural on Sept. 11. She encourages members of the community to stop by and get a little excited.
"My goal is to create work that makes your heart skip a beat. That's what beautiful art does!"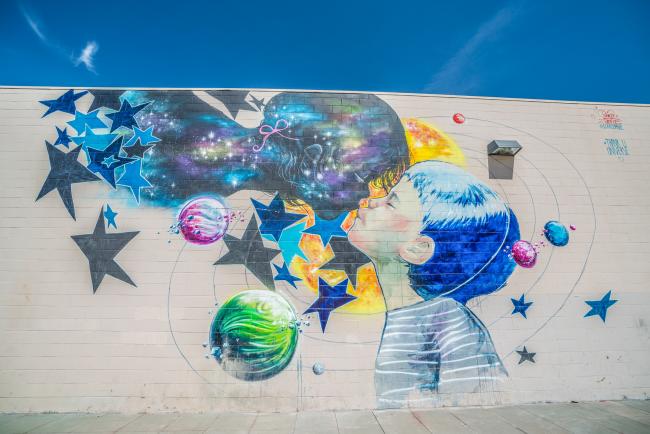 Wide Open Walls mural by Lora Zombie.
Location: R and 13th Streets.
Along with a virtual map, you can also track the progress of McDaniels and other artists during free mural tours led by Wide Open Wall Board of Directors.
Find artist information, mural locations, and tour information, visit WideOpenWalls.com.
And you can keep up with Shonna McDaniels and the Sojourner Truth African Heritage Museum on SojoArtsMuseum.org and the Museum's Facebook page.