The 2017 USATF Outdoor Championships are back in Sacramento June 22-25 at Sac State's Hornet Stadium. The best track and field athletes in the country, including Olympians, will be competing in Sacramento to qualify for the IAAF World Championships in August. There will be something for everyone at the event including interactive exhibits, a fan expo and great food.
See world-class athletes
To get to London, U.S. athletes must punch their tickets at the 2017 USATF Outdoor Championships. For most, it means finishing in the top three of their events. For a select few who have wild-card selections to the World Championships, they're still required to show up and compete in Sacramento.
In other words, the field of nearly 1,000 athletes in Sacramento will be the strongest assembled in Sacramento since the 2004 U.S. Olympic Track & Field Trials. In fact, two of the biggest names expected in Sacramento this summer had their coming-out parties at those 2004 Olympic Trials – sprinters Allyson Felix and Justin Gatlin.
Overall, though, the current elite of U.S. track trends much younger than Gatlin, 35, and Felix, 31. Brenda Rollins, the 100-meter hurdles winner in Rio de Janeiro, is 25. Olympic shot put champion Ryan Crouser is 24. Keni Harrison, the 100-meter hurdler who failed to qualify for the U.S. Olympic team but broke the 28-year-old world record two weeks later by clocking 12.20 seconds in London, is just 24.
And the youngest members of last year's U.S. Olympic team – high jumper Vashti Cunningham and 40-meter hurdler Sydney McLaughlin - will still be teenagers when they arrive in Sacramento. (McLaughlin doesn't turn 18 until August.)
Combine the veterans and the up-and-comers with a deep pool of experienced competitors in the late 20s and it's safe to say that the momentum from the 2016 Olympics should carry over into the post-Olympic year.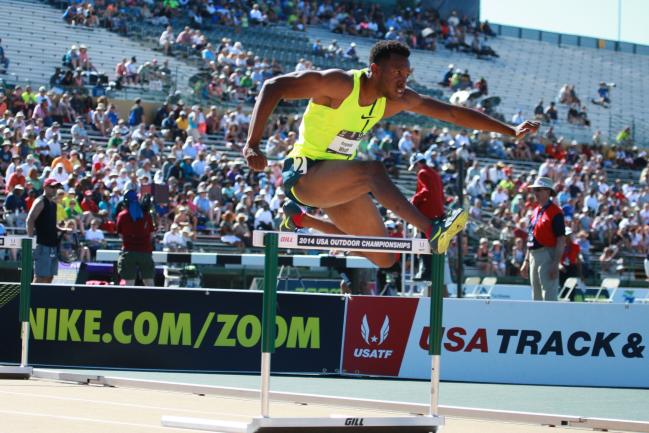 Don't just spectate - participate
The Fan Fest gives attendees a chance to be a part of the excitement. Guests can expect live music (stay tuned for lineup!), vendors including KT Tape, an autograph zone and the Xfinity X1 Challenge Tour Experience Trailer. The X1 Challenge Experience features an interactive experience designed to entertain audiences of all ages, and visitors will have a chance to instantly win an array of great prizes!
Burgess Brothers BBQ & Burgers will be handling the concessions so guests will be able to taste local BBQ, perfect for warm summer evenings. Click here to check out the event menu and get those taste buds ready!
Four full days of competition
**Schedule changes have been made due to high temperatures. Stay up to date on the daily event schedule here to avoid missing your favorite events and athletes! In and out privileges have been granted for Thursday, 6/22 and Friday, 6/23 (only). 

Thursday, June 22 includes six finals at Hornet Stadium, including the men's and women's 10,000 meters in the evening hours. Stephanie Brown-Trafton, the 2008 Olympic champion from Galt, will compete in the women's discus final, and Olympic gold medalists Matthew Centrowitz, LaShawn Merritt and Allyson Felix will appear in preliminary races.
Friday, June 23 showcases Olympic champion Christian Taylor in the men's triple jump final, along with teenage sensation Vashti Cunningham in the women's high jump, Olympic silver medalist Paul Chelimo in the men's 5,000-meter final, and Justin Gatlin and Tori Bowie in the men's and women's 100-meter dash finals.
Saturday, June 24 has 11 finals, including the men's pole vault, the men's and women's 1,500 meters, the women's 100-meter hurdles and the women's shot put, featuring Olympic champion Michelle Carter. The last two Olympic champions – Brittany Reese and Tianna Bartoletta – square off the women's long jump final.  The U.S. swept the medals in Brazil in the 100-meter hurdles, even though the world record holder (Keni Harrison) failed to qualify for the Olympic team. The 2:54 p.m. hurdles final could be the race of the meet.
Sunday, June 25, the final day, features 16 finals. The heavyweights will take center stage at 11:55 a.m. in the men's shot put. Ryan Crouser and Joe Kovacs finished one-two at the 2016 Olympics. The 400-meter hurdles has the reigning men's and women's Olympic champions in Kerron Clement and Dalilah Muhammad, and the meet wraps up with finals in the 200 meters (men and women) and men's 110-meter hurdles.
For a full event schedule, click here. 
For Sac State box office, spectator gate and Fan Expo hours, click here.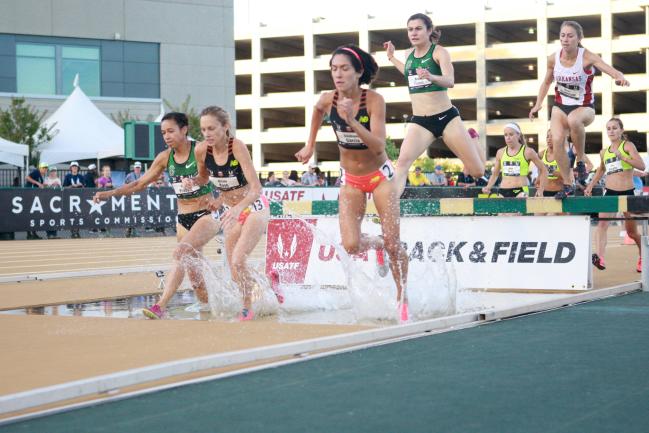 Get your tickets here - don't miss out on summer's hottest event
Single-day tickets and four-day (all-session) passes are available here. A four-day pass ranges between $65 for a general admission pass and $145 for a finish premium pass. Single-day tickets for Thursday, June 22 and Friday, June 23 range between $18 for general admission and $45 for a finish premium pass. Single-day tickets for Saturday, June 24 and Sunday, June 25 range between $25 for general admission and $55 for a premium finish pass. 

Plan your parking
Parking is FREE for the duration of the event. Parking lots 7 and 8 as well as Parking Structure III are open to the public and walkable to the entrance of Hornet Stadium. View the event map here to plan accordingly.
Keep the fun going
Sacramento has a lot to offer even after the sun sets and the athletes hang their shoes and shorts in the locker room. You can head to Old Sacramento for an evening on the river and eat at one of their many top-rated restaurants. Downtown and Midtown Sacramento are just a short drive from Sac State and put spectators in the heart of the city, where they'll find a vibrant nightlife scene. From dancing in a club to singing karaoke in a private room to casually sipping a drink on the patio in the warm summer night, downtown and midtown have the perfect place for anyone's taste. Click here and let us help you plan your trip outside competition. 
Don't be a stranger - stay a while
The Sacramento region has more than 11,000 hotel rooms, and there is a wide range to fit any budget. Click here for a complete list of hotels. 
Volunteer with Sac Event Crew - be a part of the event!
There are many opportunities for you to volunteer at the USATF Outdoor Championships and be a part of all the action! From airport greeter and results runner to athlete hostess and hurdle crew, there is a position for everyone. Go to www.saceventcrew.com and sign up today!​
For more information on the 2017 USATF Outdoor Championships, click here.