Photo courtesy of the Sacramento River Cats.
Start 2020 on the other side of the river. While yes, it's technically its own city, there is a lot that connects Sacramento and our neighbor to the west.
The Sacramento River.
The Tower and I Street Bridges.
A thriving farm-to-fork (and bottle) scene.
A shared love of baseball.
A creative community.
West Sacramento may have a great view of our good side -- its Riverwalk Park has spectacular views of the Old Sacramento Waterfront and the downtown skyline – but its banks have plenty to offer. The Washington District and The Bridge District are home to Sutter Health Park, the home of the Sacramento River Cats, the AAA affiliate of the San Francisco Giants, and a unique mix of restaurants, bars, breweries, and public art.
Award-winning breweries Jackrabbit, Bike Dog and Yolo Brewing Company are just down the river near Southport. And if shopping is your forte, you'll find retail giants like IKEA just off Interstate 80.
Seasonal Events:
-April-October: Sacramento River Cats Season at Sutter Health Park
-May: West Sacramento Intergalactic Expo at West Sacramento Civic Center
-May: Raley Field Brewfest at Sutter Health Park
-July: Fourth on the Field at Sutter Health Park
-December: West Sacramento Winter Wonderland at West Sacramento Civic Center
Ongoing Events:
Black Box Theatre Events at the West Sacramento Community Center
Drake's: The Barn Community Events
Sutter Health Park Concerts and Events
Restaurants:
Broderick Roadhouse West Sacramento
Burgers and Brew
Chando's Tacos
Flaming Grill Café
La Crosta Pizza and Grill
Oscar's Very Mexican Food
Pooja Indian Grill
Raku Sushi
Sal's Tacos
Serrano's Cafe
Bars/Breweries:
Bike Dog Brewing Company
Drake's: The Barn
Jackrabbit Brewing
YOLO Brewing Company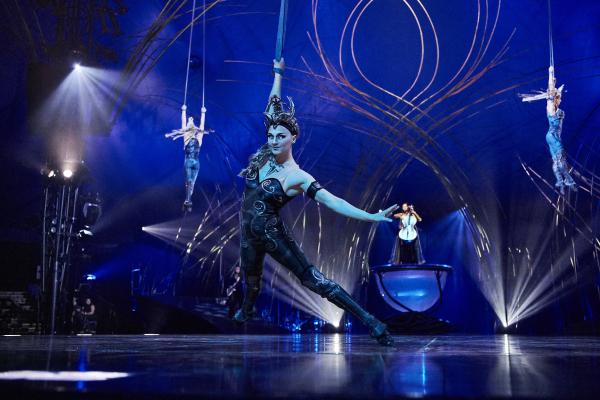 Events You Won't Want to Miss this Month:

Cirque du Soleil: Amaluna
Sutter Health Park
January 22-February 23 | Various times
The home of the Sacramento River Cats transforms into a mysterious island in the off-season! Catch Cirque du Soleil's latest adventure of love and acrobatic splendor at the ballpark through February.
Happy Hour Beer Yoga
Jackrabbit Brewing Company
January 8-April 29 | Wednesdays 4:30pm-5:30pm
Self-care meet saison. Jackrabbit puts a vinyasa twist to happy hour with this all-ages, all-levels yoga class. After finishing your flow, treat yourself to a beer and stick around for trivia night.
The Brewery Comedy Tour
Yolo Brewing Company
January 8 | Wed 7:30pm-9:15pm
Laughter is on tap this January. Yolo Brewing with supply the beer while stand-up comic and YouTube star Josh Accardo will bring the funny.
S'mores and Stouts
Drake's: The Barn
January 9-February 13 | Thursdays 5pm-8pm
If cozy winter vibes are what you're after, then make your way to The Bridge District for S'mores and Stouts. The riverfront watering hole brings the heat (literally!) so you can bundle up fireside with a gooey treat in one hand and a decadent stout in the other.
Post Modern Impression Artist Reception
West Sacramento Community Center
January 11 | Sat 1:30pm-3:30pm
Make your first second Saturday of the year a post-modern one! Take a quick trip over the Tower Bridge to see Kevin Johnson's abstract paintings of landscapes large and small on the walls of the West Sacramento Community Center's Gallery 1075.
Harry Potter Yule Ball
Spotlight Ballroom
January 18 | Sat 7:15pm-10pm
Spotlight Ballroom invites all witches and wizards to dust off their dress robes and represent their house colors at this wizardly-themed ballroom dance party.
---
To learn more about West Sacramento and other Sacramento neighborhoods, click here.