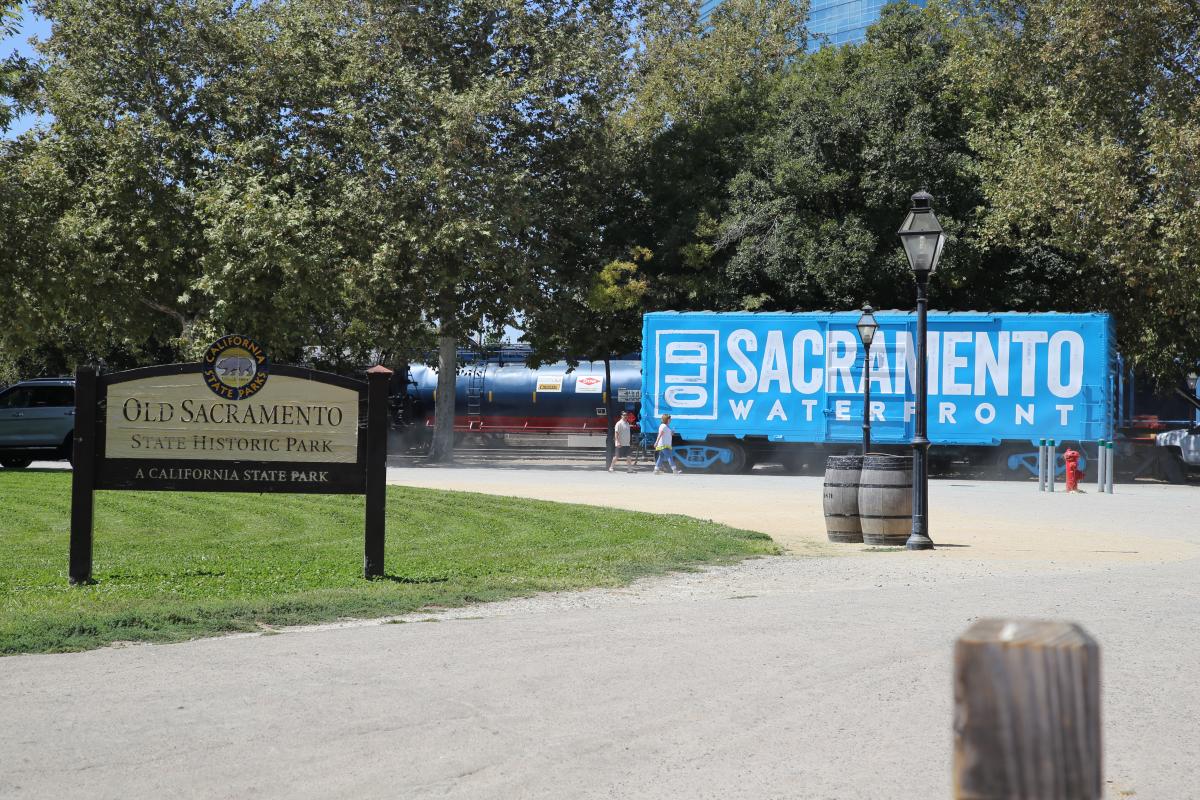 When you're downtown for the 2018 Farm-to-Fork Festival Friday-Saturday, Sept. 28-29, don't miss the opportunity to check out all that's going on at the Old Sacramento Waterfront.
Locals and visitors alike enjoy the wood sidewalks, historic buildings, candy shops, restaurants and bars in the 28-acre historic district, and if you haven't visited recently, you'll notice a few changes.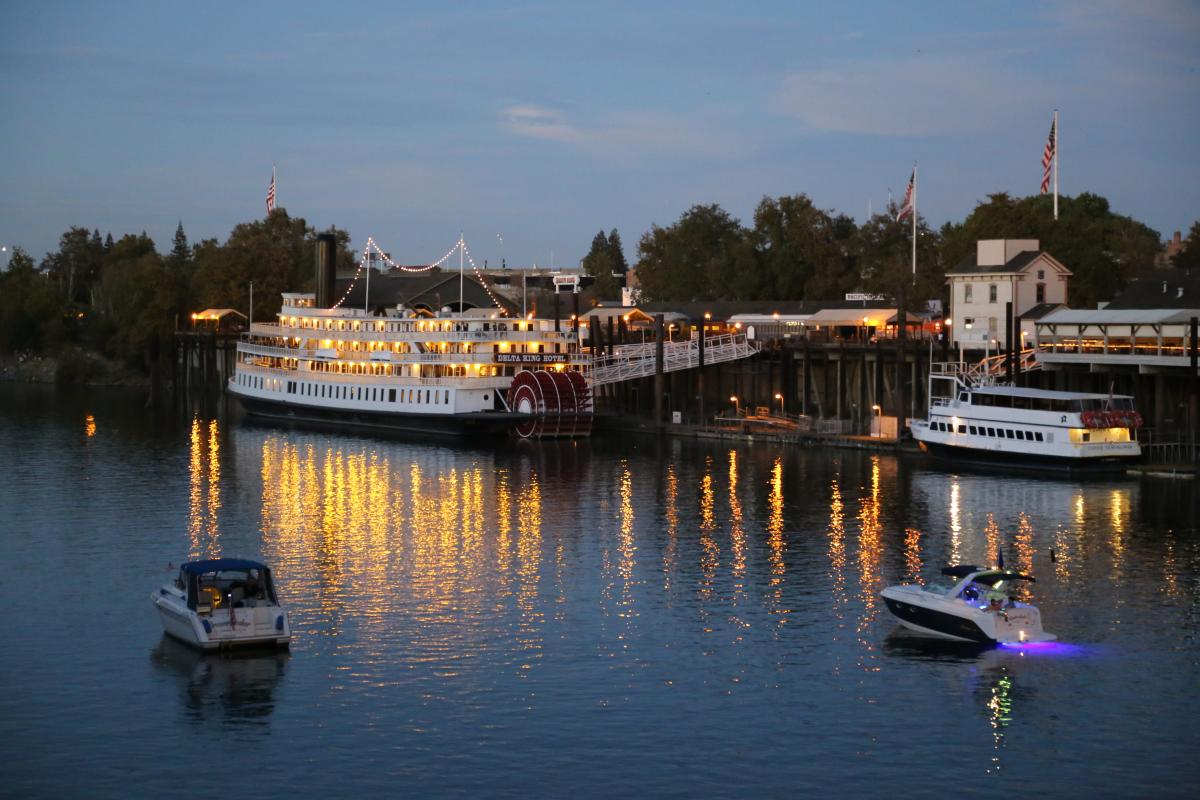 Remember the boardwalk in front of the Delta King along the Sacramento River? It's been redone, and the textured concrete preserves the look of the old boards while keeping a smooth surface for bikes, wheelchairs and high heels. After a day at the Farm-to-Fork Festival, it's a great place to go for a stroll and enjoy the cool evening.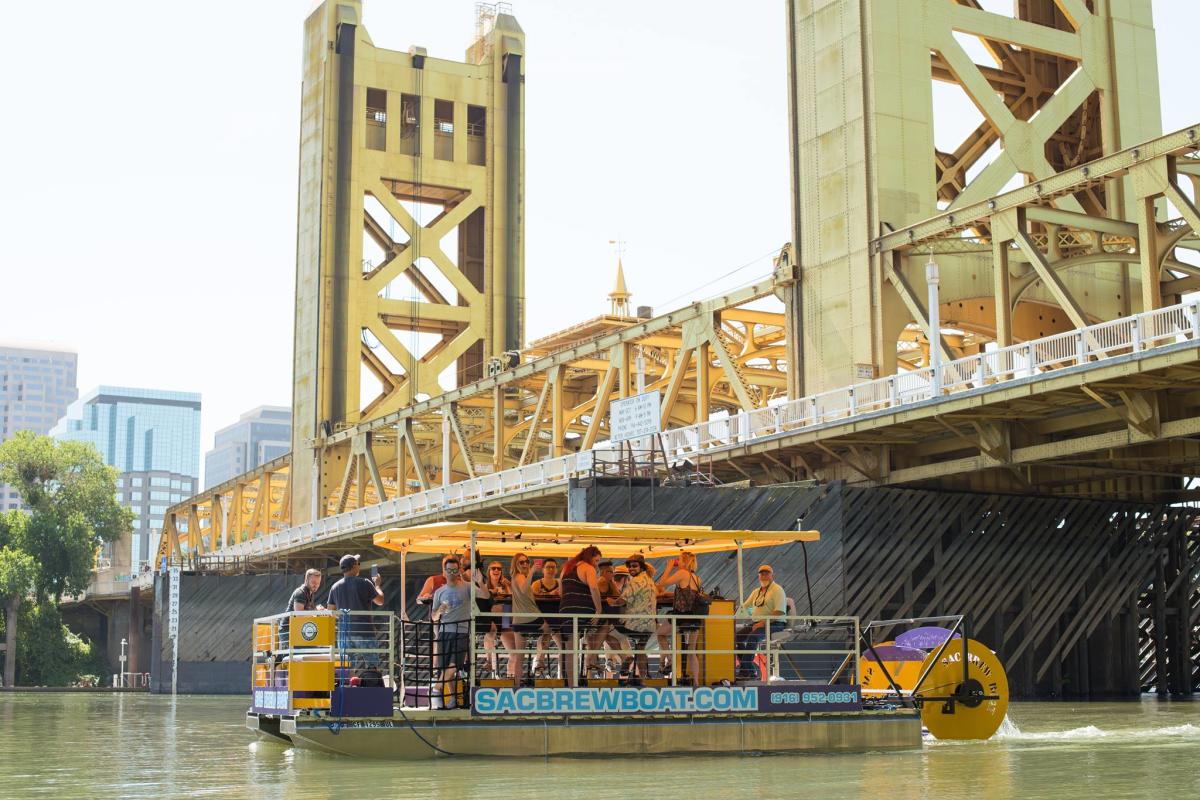 While promenading on the boardwalk, you might see one of Sacramento's newest activities: the Sac Brew Boat. Opened earlier this year by the same people who brought the Sac Brew Bike to town, this waterborne outing lets passengers pedal a boat up and down the Sacramento river to take in the sights while enjoying a cold one.
If you are looking for something less physical than pedaling yourself, relax and take a ride on a Hornblower cruise past the historic I Street Bridge, Tower Bridge and the old Air Force docks.
When it comes to relaxing on a boat, why not turn in for the night? The Delta King is an Old Sacramento Waterfront icon. This paddle-wheeler harkens to the days when riverboats reigned supreme, and the Delta King itself is rich with history, including a role in an early Hollywood movie. Now a hotel, it's a unique overnight experience. Dine at the Pilothouse restaurant at the bow, and check out the host of events regularly held on the ship.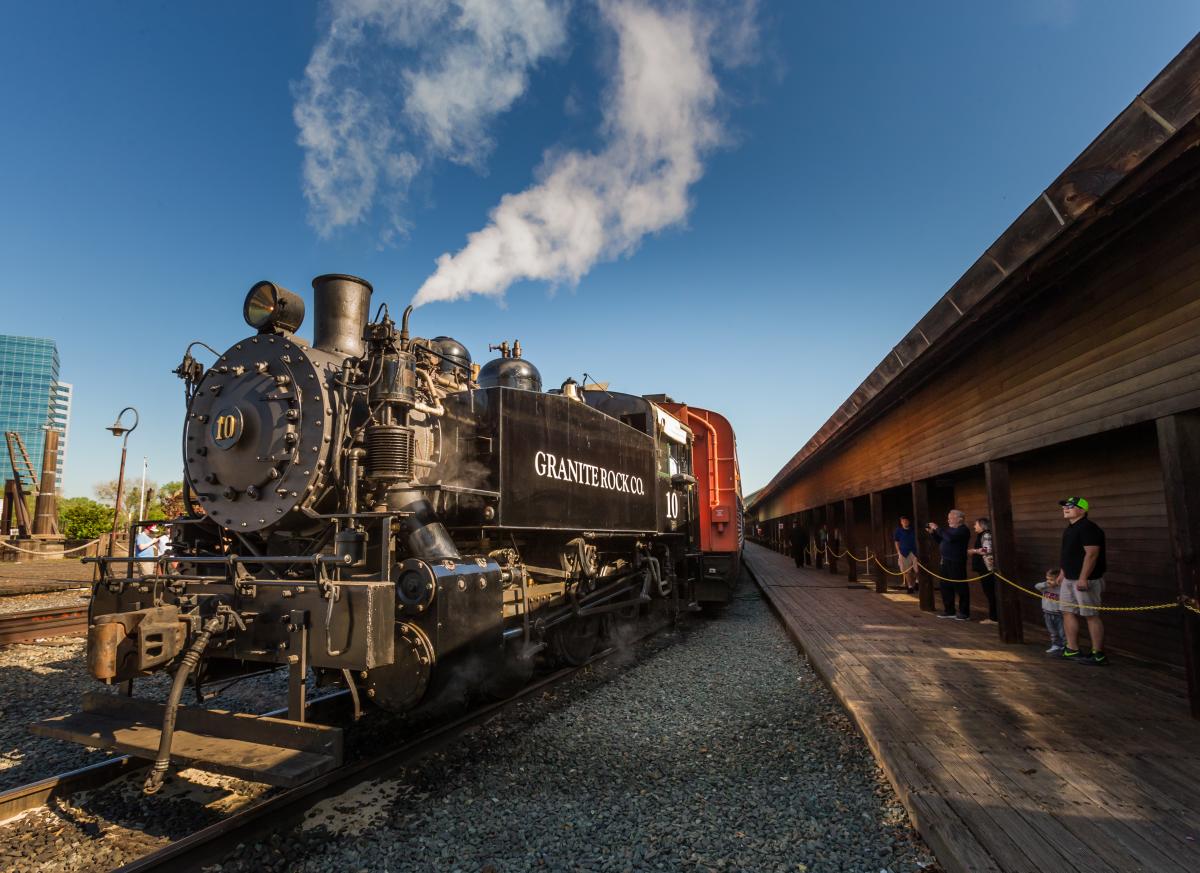 Photo by Kelly Huston
For more farm-to-fork fun, book a trip on the Farm-to-Fork Cocktail Train run by the California State Railroad Museum Foundation. Riders enjoy a ride on the rails with farm-fresh appetizers and a signature cocktail.
Still home to the heart of Gold Rush History, Old Sacramento is a vibrant part of the city that includes an array of activities popular with visitors and locals alike, from museums to nightlife, and the district continues to evolve, so return often. What's next on the horizon? Hoppy Brewing Company, formerly located in East Sacramento, is scheduled to reopen in May at 1022 Second St. in the Old Sacramento Waterfront.