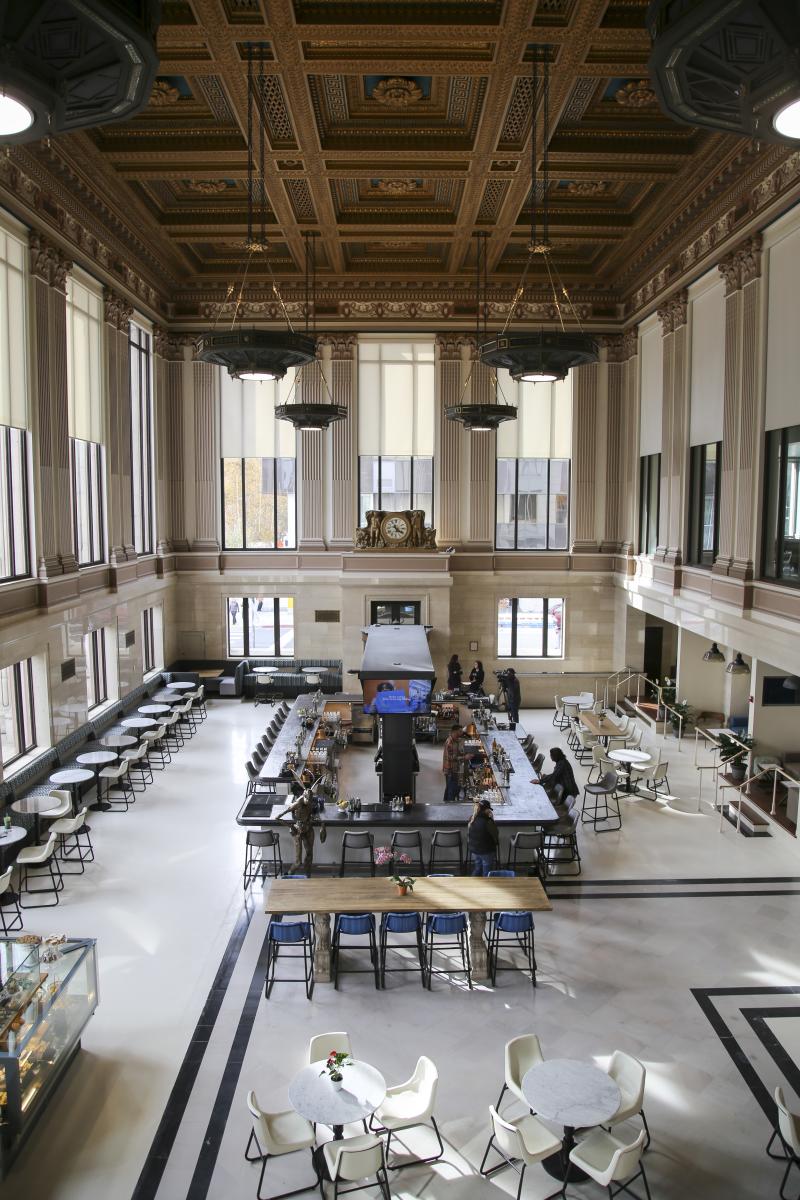 Calling to mind the Ferry Building in San Francisco or Quincy Market in Boston, Sacramento's newest food and drink space is The Bank (629 J St.), which opens Wednesday, Nov. 28, and aims to bring a wide array of food from local eateries, coffee, cocktails and more than 80 beer taps to a downtown building that was once the second-oldest bank west of the Mississippi.
Upon opening, food offerings will consist of Poke Bros, Conscious Creamery, Zia's Delicatessen, Preservation & Co. and Joeycakes, and all restaurants slated for the space will be open within the next six to eight weeks, according to spokesman Patrick Harbison. All told, there will be 20 food vendors.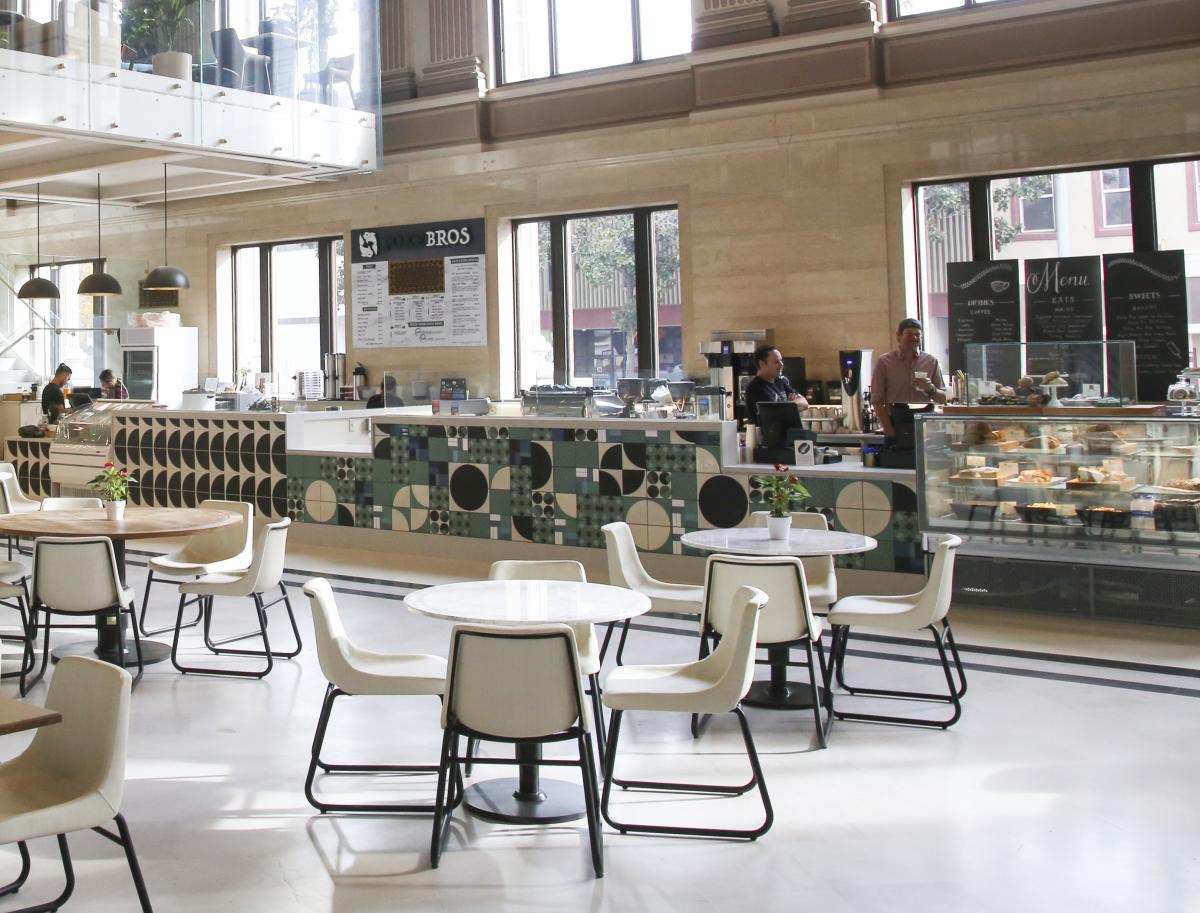 Beverage options will be fully up and running by the opening date, with popular local coffee roasters Chocolate Fish complementing a range of craft beer, cocktails and wine.
One thing that can't be ignored is the setting. Upon entering, visitors find themselves in a spacious hall with ornate ceilings that recall a time when banks were proud to let you know just how much money they were making. Marble walls, an ornate ceiling and original brass railings on the staircases make for a unique setting. The mezzanine level features glass railings to allow diners and drinkers to survey the ground-floor space as they get a closer look at the ceiling, and that's just what's immediately visible.
Also on the mezzanine is a cocktail lounge, which feels cozy and offers express bottle service in addition to craft cocktails.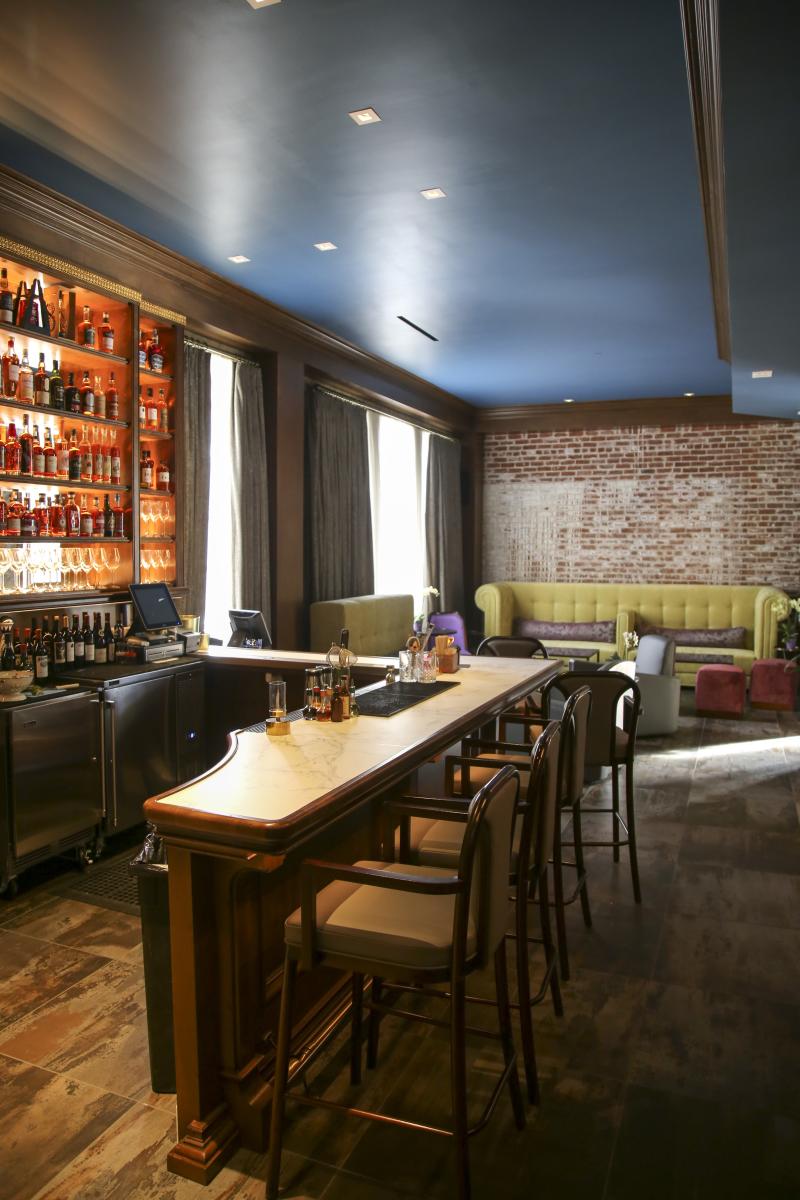 Two levels below, under the ground floor, you'll find the vault. Approach the open vault door, which is an attraction in itself with a visible array of gears, machined steel and brass fittings, before stepping into a beer-lover's dream: 68 self-serve taps from which to choose. Pick up a card and a glass at the counter, and take a tour of the taps. Find one you'd like to try, insert the card and select the pour size -- anywhere from 3 oz to a pint. Your card is good for up to two pints before you'll need to check in with staff to be able to sample more. It's a great way to try out multiple beers without having to order a full pint of something you're not sure you'll love. Not into beer? There are also about 10 wine taps on the same system.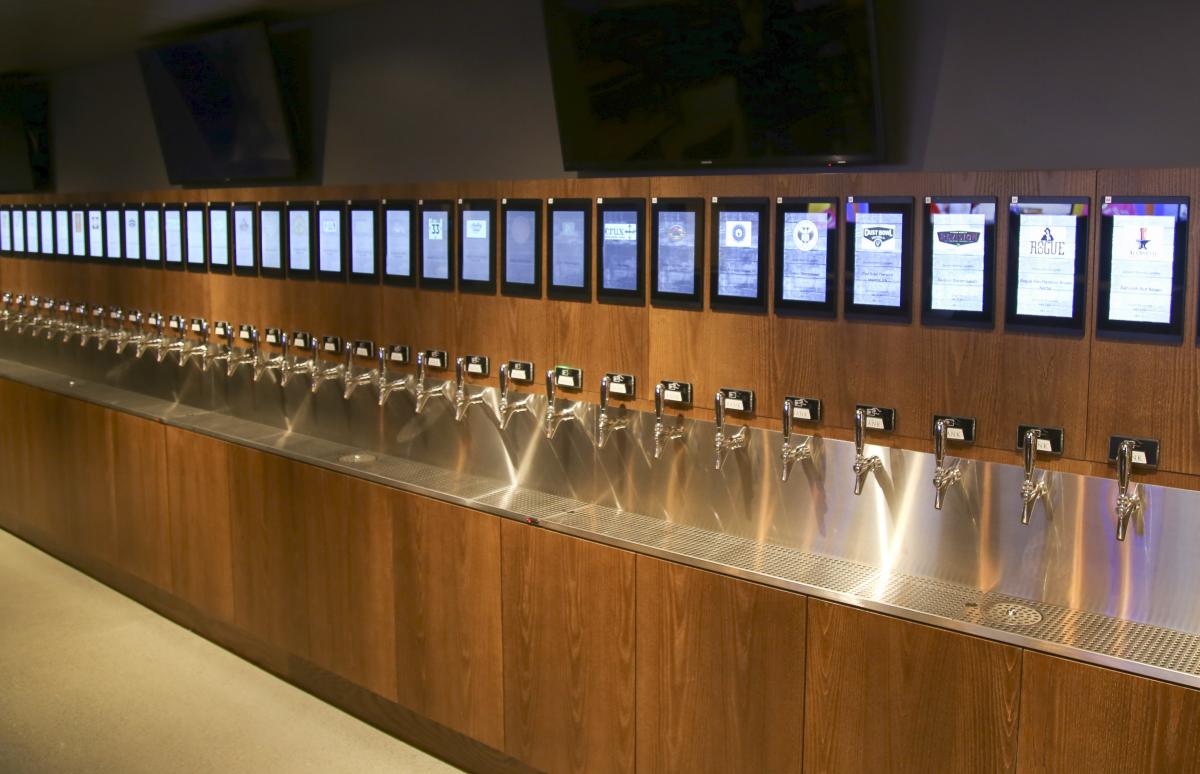 Beyond the bar are several rooms with seating. Some feel more like a beer hall while one room in particular feels like a speakeasy. Those who are hungry need not return upstairs to order food -- servers can take orders and bring the food down.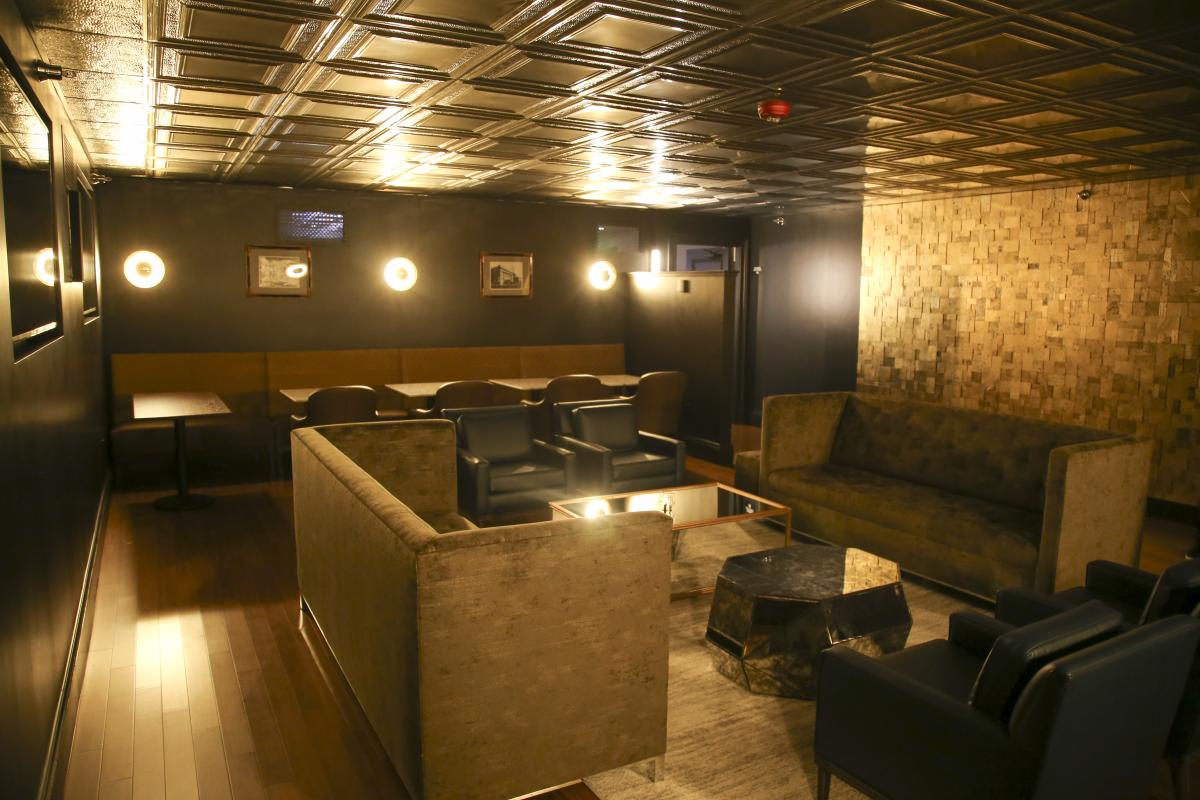 Four event rooms can be rented, and they vary in size and feel. It's also possible to rent the rooftop for private events, though it's not open to the general public.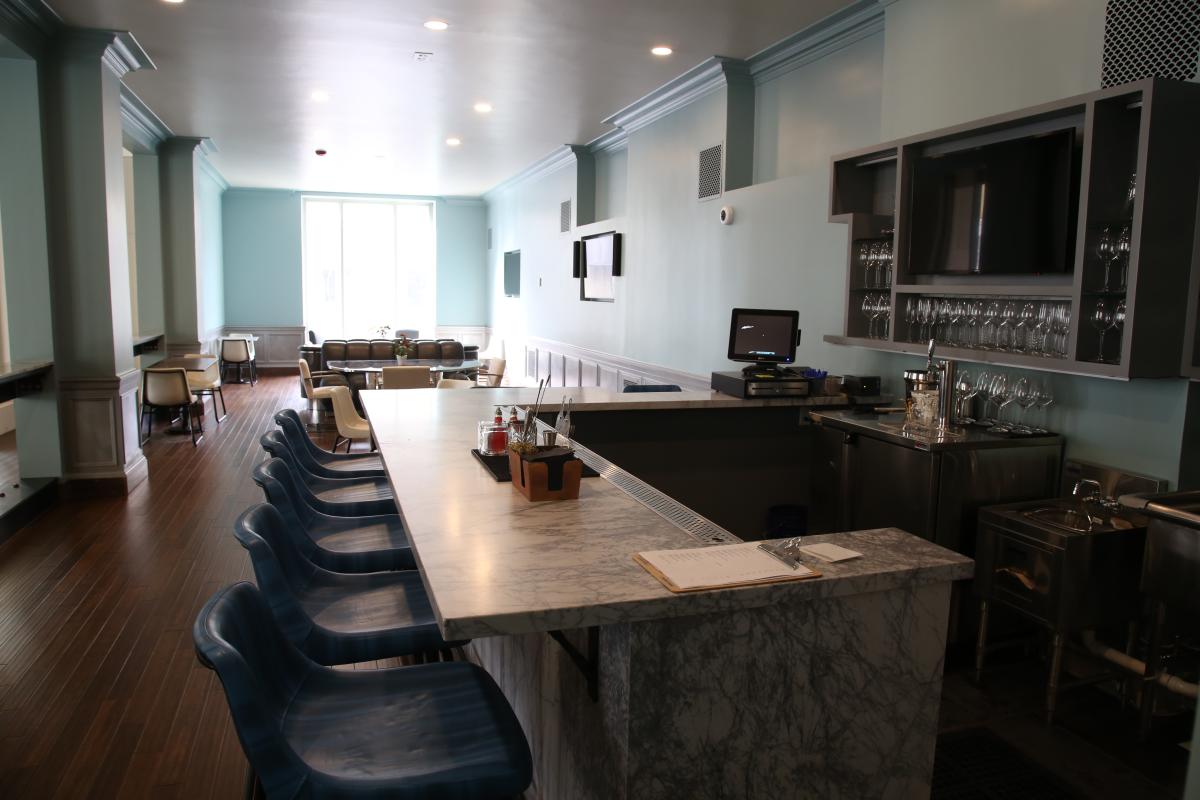 Much of what visitors will see in The Bank is original, but where it's not, careful attention to detail ensures the modern fixtures feel just like the original pieces. The concrete wall on the inside of the mezzanine cocktail lounge was formed by a local artist to match the exterior concrete walls, and a clock on the ground floor is new -- but most would never be able to tell. As you go through the space, take a look at the art, especially downstairs in the beer hall, which was painted during the 2018 Wide Open Walls mural festival. And when you do leave, whether it's to head to an event at the nearby Golden 1 Center, to go home, or to go back to work, take a loop through Improv Alley behind The Bank to check out several works created by Wide Open Walls muralists.
The Bank opens at 9 p.m. Wednesday and will close around 10 -- perhaps a bit later if people are having too good a time to call it quits, according to Harbison. As things get more settled and the vendors all open, look for closing times to be pushed to 2 a.m.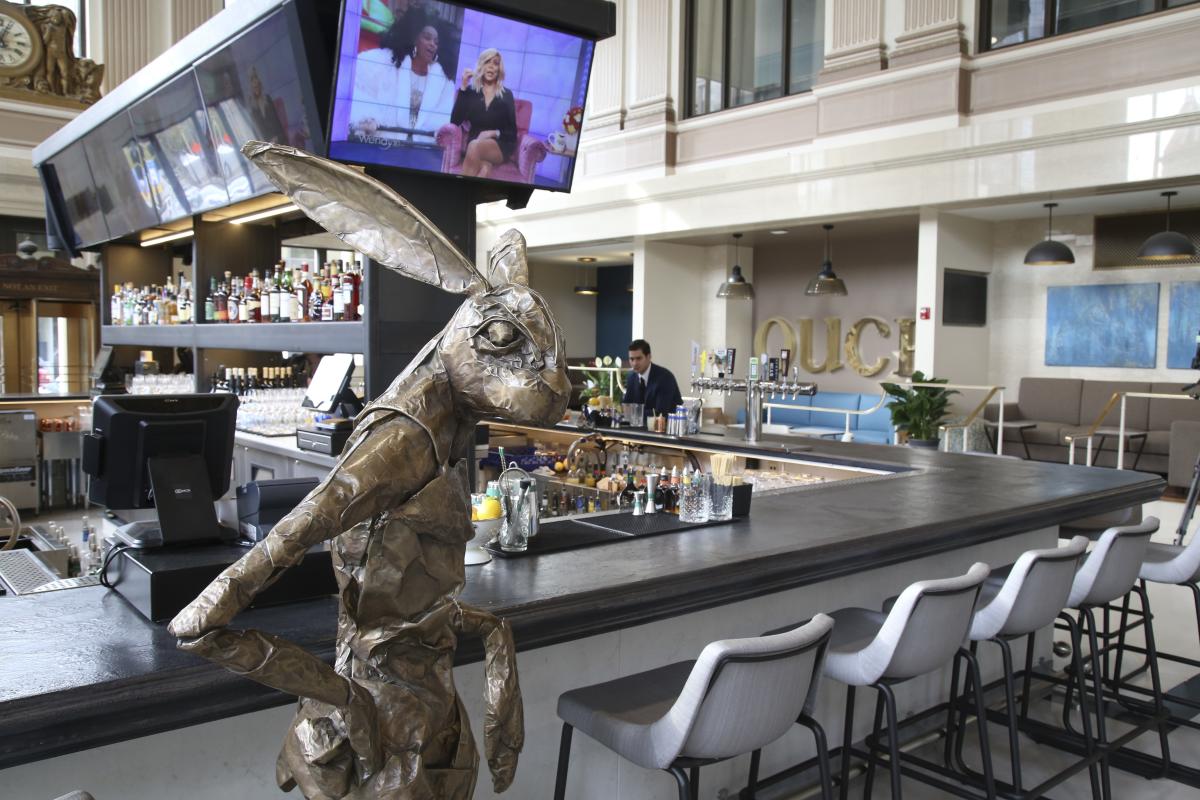 Finally, before you ask what's with the rabbit at the ground-floor bar...the truth is, we don't know. And according to Harbison, it's whatever you want it to be. "I like to say you can rub his head for good luck," Harbison said, "but we're kind of interested to see what people make of it."