The 2019 Amgen Tour of California starts May 12, 2019 right where it left off in 2018. Like it has on four other occasions, Sacramento will host the overall start of the race.  This will be the race's 10th year here, and each is more thrilling than the last. With an exciting Colombian finish to the 2018 race, 2019 will begin with almost the same route, but of course finish with the ever-popular Capitol circuit for an exciting finale to the day. You can find all the Stage 1 route details here. 
Race Day Schedule
Noon - Lifestyle Festival & Hospitality Opens
1 p.m. - Men's Race Start Ceremonies Begin
2:15 p.m. - Men's Race Start
4:15 p.m. - Strider Races Begin 
5:40 p.m. - Men's Race Finish
6:30 p.m. - Lifestyle Festival & Hospitality Closes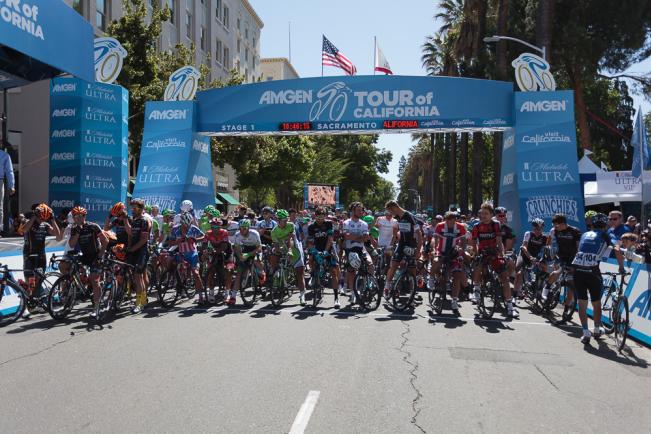 Stage 1 Men's Race Details
The men's race starts at 2:15 on L Street in the shadows of the beautiful Capitol before heading west. The 88.9-mile route takes riders across the iconic Tower Bridge into Yolo County and through the Capay Hills, Woodland and Winters before heading back to  Sacramento. Back in downtown, the peloton finishes on three laps of the famous Capitol circuit. 
Check out the Stage 1 race route map here.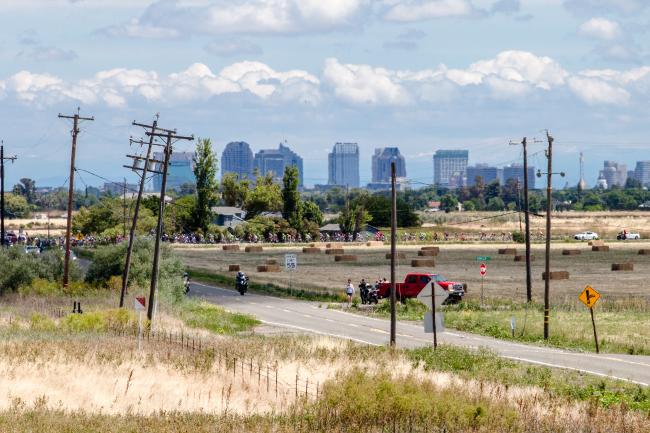 Lifestyle Festival
Designed to provide and promote a healthy lifestyle and cycling-related experiences, the Lifestyle Festival offers a day of no-cost entertainment. With more than 40 exhibitors, family activities, food and drink, live race streaming on large video screens, cancer and cardiovascular awareness education, there's something for everyone.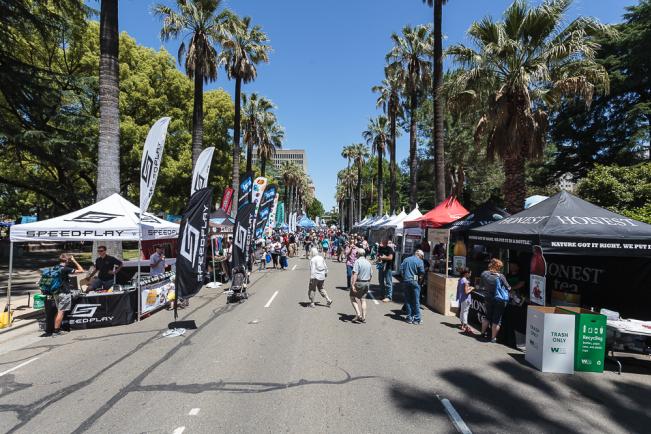 Getting there
Bike - Celebrate May is Bike Month, get some pedals in and save some parking money by riding your bike that day. A free bike valet, brought to you by Sutter Health, will be set up near the west steps of the Capitol.
Car - Sacramento street parking in the city is generally free on Sundays (except for Old Sacramento) in most areas. Please pay attention to parking signs. Parking lots and garages will still require payments. There are several city lots in downtown Sacramento and other pay lots in the area.

Click here for a city parking map.