Photo courtesy of Greater Sacramento Vietnamese American Chamber of Commerce.
South Sacramento is a Mecca of cultural specialties including home-grown ethnic restaurants and international supermarkets. 
In Little Saigon, you'll find more than just great pho. Bustling shopping centers filled with both mom-and-pop shops and juggernauts like SF Supermarket sell authentic foods and goods, reflecting the tastes and traditions of Vietnam, China, India, Cambodia, the Philippines, and Korea. 
Off Florin Road, bear witness to the innumerable accomplishments of African Americans through engaging exhibitions and events at the Sojourner Truth African Heritage Museum.
South Sacramento is also home to Sacramento's oldest family-owned and -operated winery, Frasinetti Winery, which was founded on the southern edge of Sacramento in 1897 and still produces wine today. 
If you are looking for more of the outdoors, South Sacramento is home to the Bing Maloney Golf Course, one of many in the capital region popular with locals and visitors alike. Further south, you'll find Garcia Bend Park, an idyllic riverfront park and launching point for a day out on the Sacramento River.
Other points of interest include the Sacramento Executive Airport, Delta Shores, the Florin Road Farmers Market, and the eclectic businesses and restaurants found along Florin Road and Stockton and Franklin Boulevards. 
---
South Sacramento Annual Events: 
February: Lunar Flower Fest & Tet Festival at 4562 Mack Rd.
May: Cinco de Mayo on the Boulevard on Franklin Blvd.
May: Mack Road Carnival at La Mancha Road
May-October: Trucks and Such at Garcia Bend Park
June: Mahogany Festival at William Lee College Prep
June-August: Sacramento Summer Night Lights at Mack Road Valley Hi Community Center
June-September: Valley Hi-Mack Road Farmers Market at 6700 Mack Rd.
July: Jazz in July at Various Parks
September: Back to the Blvd along Franklin Blvd.
December: La Posada Holiday Celebration at La Familia Maple Neighborhood Center
Ongoing South Sacramento Events:
Get Your Grub on at These Restaurants:
Drink Up at These Local Bars: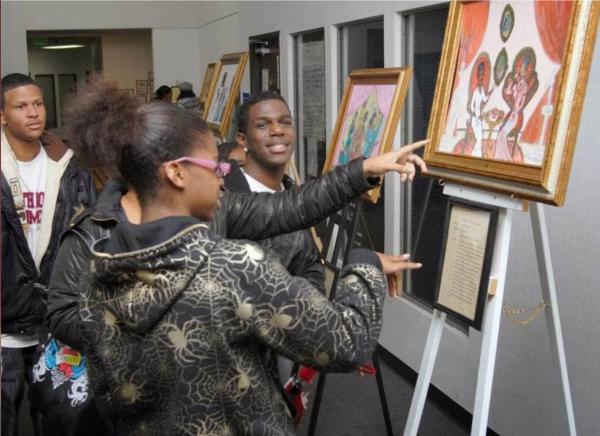 Photo by Sojourner Truth African Heritage Museum.

Lunar Flower and Tet Festival
Sear's Parking Lot (5901 Florin Road)
February 1 & 2 | Sat & Sun 11am-7pm
Bring the family, kids, and friends to celebrate the Year of the Rat with live performances, delicious food, and plenty of fun! Activities include live performances, dragon and lion dances, food, carnival rides, and karaoke at night. And don't worry! The Festival will broadcast the big game on site.
African Market Place Annual Black History Celebration
Sojourner Truth African Heritage Museum
February 1 | Sat 10am-6pm
Fun fact: Free Museum Day and the start of Black History Month is this Saturday! In honor of this coincidence, the South Sacramento institution presents a jam-packed day of discussions, fashion shows, and its monthly African Marketplace.
P.S. The Museum will also host a special Black History Celebration artist reception at the SMUD Gallery on February 4.
Sweet Potato Festival
Sam and Bonnie Pannell Meadowview Community Center
February 8 | Sat 10am-4pm
Join the Sacramento Valley Section of the National Council of Negro Women, Inc. at the Samuel and Bonnie Parnell Community Center. The well-loved festival promises food, great shopping, and a sweet potato pie contest.
---
To learn more about South Sacramento and other Sacramento neighborhoods, click here.