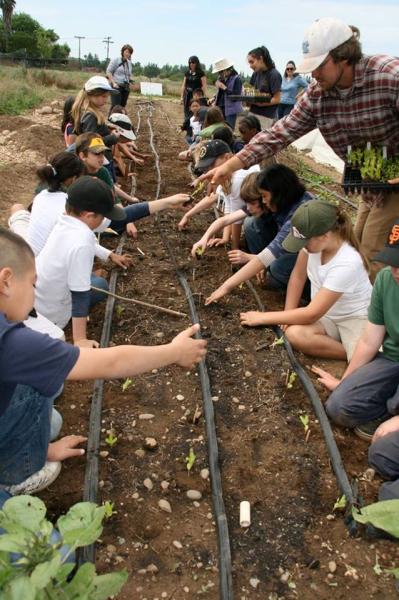 When you are arranging your Sacramento group tour, we know that you are looking for deep, unique experiences for your groups. You want to give them experiences that go beyond regular tourism experiences. From special, hands-on tours to special treatment at Sacramento accommodations, our Tourism team is here to help you give these extraordinary experiences to your groups. When your group leaves Sacramento, we want them to leave with stories and memories and experiences that stick with them for a lifetime. For the next several months, we will be highlighting some of these experiences we can provide exclusively to travel professionals bringing groups to Sacramento. See Also: Exclusive Experiences for Your Group #1: Checking In and Visit Sutter's Fort for a Unique Tour Group Experience 
Our third set of unique experiences specifically involves student group travel. Sacramento is an important and valuable destination for students. Sacramento is not only California's Capital City, but it is also an important part of the history of the United States' westward expansion. And Linda Eldred, our Tourism Sales Manager for the student market, is here to help your student groups get the best value and experiences during their visit to Sacramento. From arranging hotel stays to dining to unique visits to our local attractions, Linda is available to help  make your student group tour a major success.
Students are able to travel to many destinations all over the world; however, Sacramento has a few unique experiences your groups will not want to miss. Here are a few unique experiences for your student tour groups:
Sacramento is America's Farm-to-Fork Capital, and we welcome our student groups to take hands-on tours of our local farms and food industry. Students are able to tour farms and gain a valuable learning experience that shows them where their food comes from and the importance of one of California's largest industries.
Sacramento is California's Capital City. During a visit to Sacramento, our student groups get the unique experience of seeing our government in action. When student groups visit while the Capitol is in session, they are able to view first-hand how our laws are made. One of our student groups recently requested a meeting with their local state representative in his office at the Capitol. This was a unique visit that taught them a great deal about how involved they can become with the future of government in our state.
California Begins Here. Sacramento is the proud setting of several attractions and museums celebrating the westward expansion of the United States and the history of California and the Gold Rush. The California State Railroad Museum is a world-class museum that boasts visitors from all over the world. Students are also able to take a short trip up to Coloma to the exact site where gold was discovered. Their history books come alive as they pan for gold themselves while they learn about James Marshall and his important discovery in 1848.
We are proud to be a student-friendly destination. A visit to Sacramento has become a rite of passage for many of California's students, and our attractions and hotels are happy to accommodate these groups in their hands-on learning experiences. Visit our Student Travel page for more information. Contact Linda Eldred to arrange your students' visit to Sacramento.