As more cities across California and the United States begin opening up to leisure travel, Sacramento wants you to know that your safety is top priority, and the region offers a number of different options for you to reconnect with your family and get out to explore the post-quarantine world on your own terms, at whatever level you're comfortable with.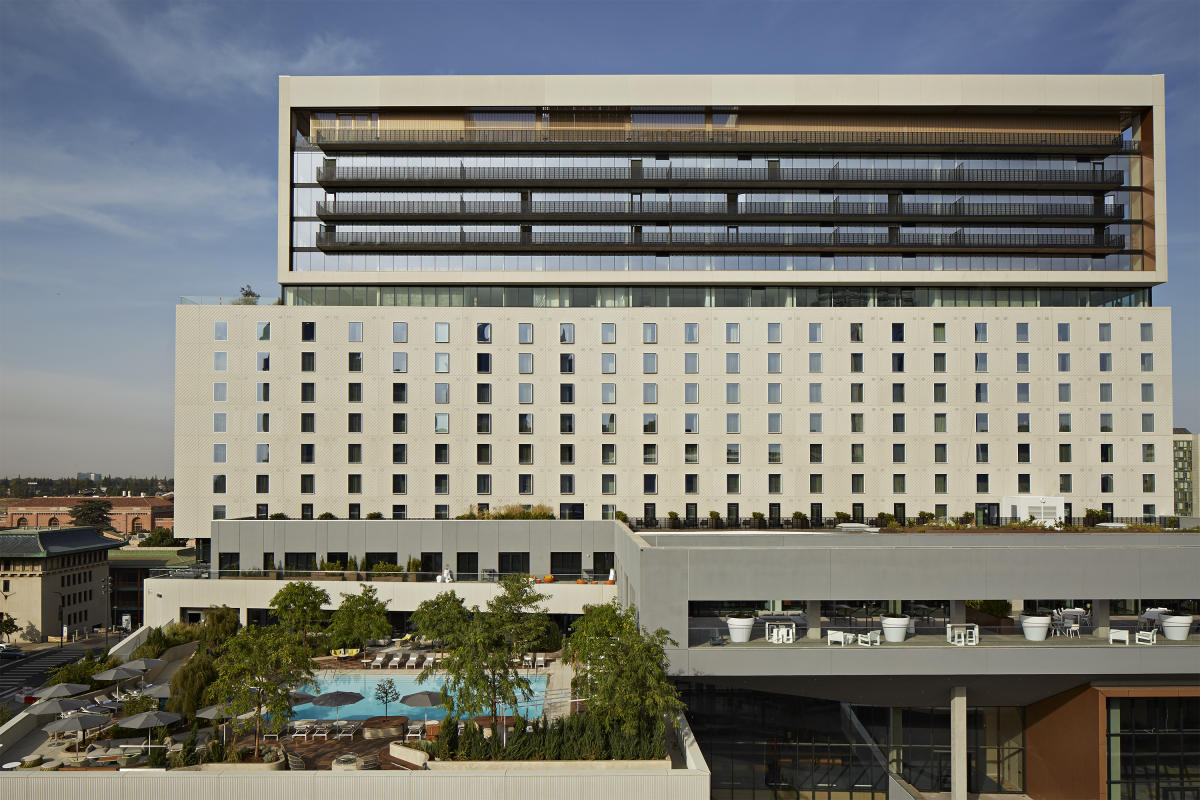 Hotels
Sacramento hotels have implemented numerous new safety and sanitation practices to ensure that your hotel room is your sanctuary when you're here.
Listen to "Nikki Carlson of Kimpton Sawyer Hotel on How Hotel Staff Keep You Safe During Pandemic" on Spreaker.
Listen to the above podcast with Nikki Carlson of the Kimpton Sawyer Hotel in downtown Sacramento for a look at some ways hotels are working to ensure your safety — from Plexiglas barriers at the reception desk to temperature checks of staff, enhanced cleaning, more use of technology and more.
Once you're settled in your hotel room, you'll be able to enjoy your time in Sacramento, whether it's eating out, going to the zoo, a museum, or staying farther away from people by taking advantage of the warm weather, outdoor trails and more.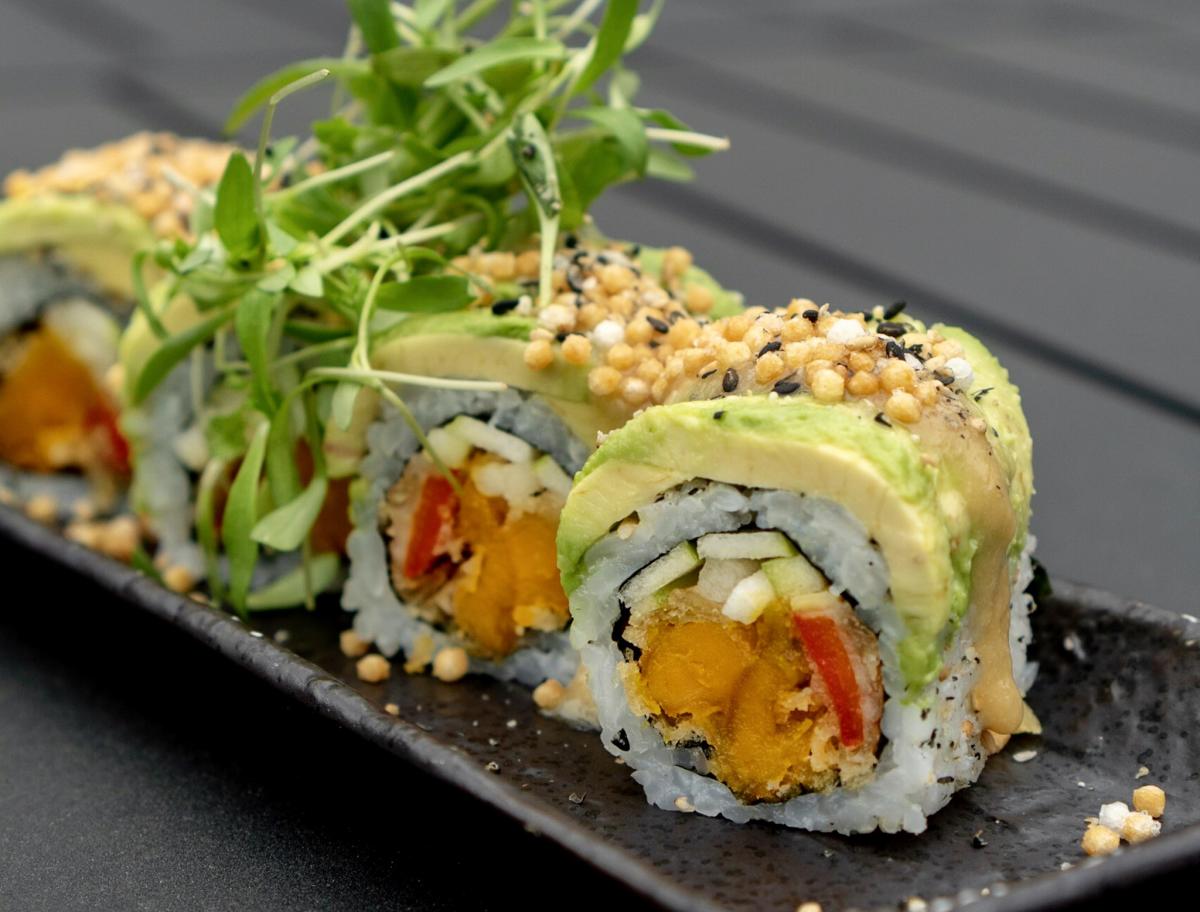 Image of Go Green Roll at Kru.
Dining
Sacramento is America's Farm-to-Fork Capital, and we've all missed our favorite restaurants over the past several months. Regional leaders worked to ensure that the city now has more patio space than ever under the Farm-to-Fork Al Fresco program, which increased outdoor space for restaurants, including, in some cases, blocking lanes of traffic so tables can be appropriately spaced for physical distancing into the city streets.
Dine-in is allowed in Sacramento as well, with physical distancing, and we recommend that before you choose your spot to eat, find the restaurant on social media or give it a call to confirm it is open and learn how it's working to serve you and keep you healthy. Local restaurants are still offering curbside pickup as well, so if you want to take your meal back to your hotel room or for a picnic on the waterfront, it's never been easier.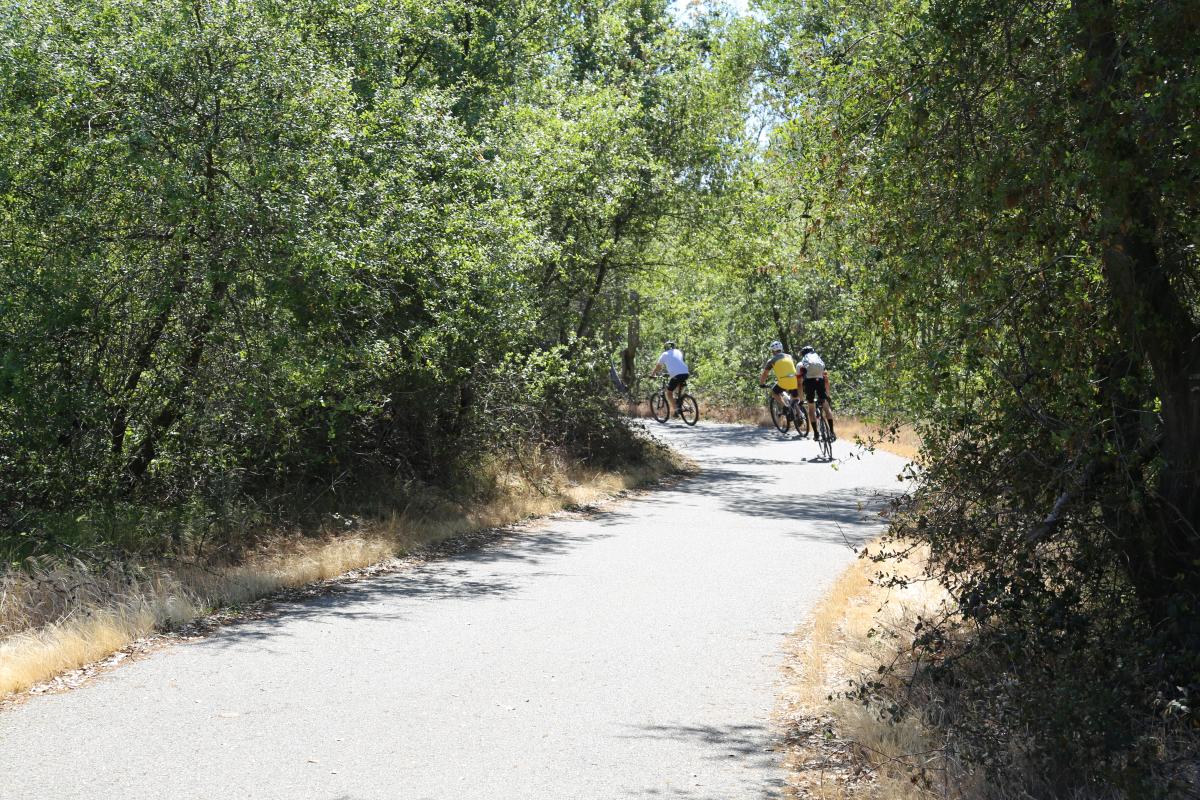 American River Parkway Trail.
Outdoor Attractions
Sacramentans love to get outside, from running, biking and walking on the 32-mile American River Parkway trail, taking advantage of watersports like stand-up paddle boarding and kayaking at Lake Natoma, or just having a barbecue at Discovery Park.
If you're in town and looking to get outside, those are all good options. Some of the regional bike trails, though two-laned and paved, don't always allow users to pass more than six feet apart, but bike lanes — including parking-protected bike lanes — on city streets give ample space for distancing. Otherwise, Sacramento has numerous options to enjoy the outdoors where you can stay well away from other people
Stay Updated
As the country continues to navigate the COVID-19 pandemic, we encourage all visitors to Sacramento to check public health guidelines as part of planning your trip.
City of Sacramento Coronavirus Resources
Sacramento County Department of Public Health information