After a weekend full of music at Aftershock, GoldenSky or another festival, you might be left wondering, how could I ever recover? Luckily, there are plenty of foodie havens here in Sacramento that might do just the trick. Here are seven places to refuel and recover after rocking the night away (maybe just a little bit too hard).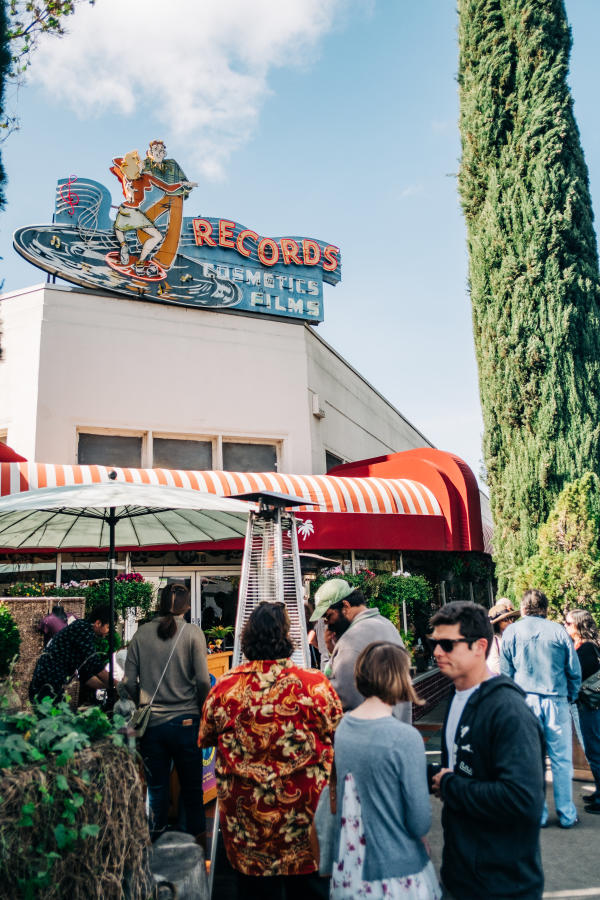 Tower Café
This Sacramento landmark offers an award-winning brunch with both sweet and savory options. If you're looking for a bit of a sugary pick-me-up the morning after the artist you've been waiting to see for six months blows your mind, the Tower Café's Famous French Toast is the perfect option. If you're hoping for something a bit more substantial to cure your hangover, the eatery offers several unique egg dishes.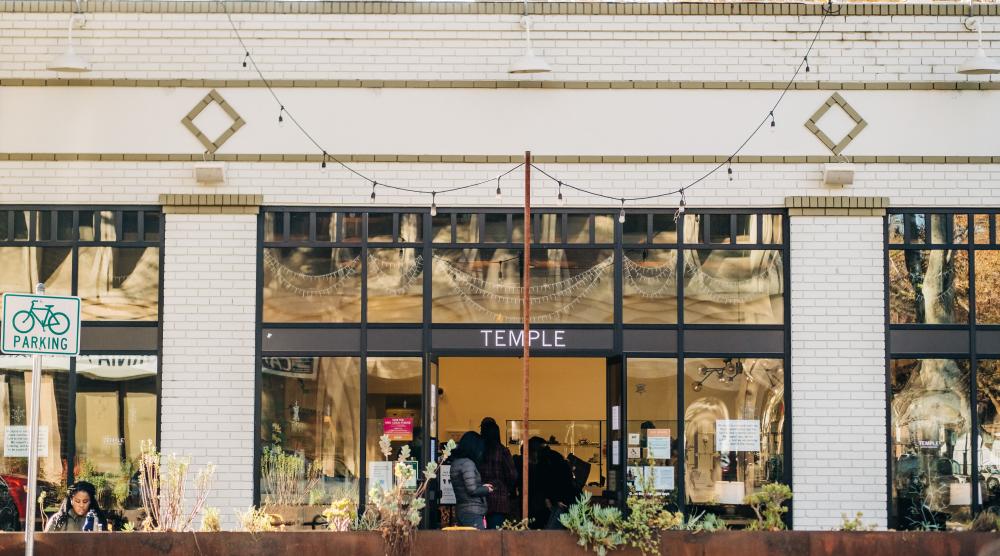 Image Courtesy of Temple Coffee Roasters
Temple Coffee Roasters
If there's one thing that can help you with your post-festival recovery, it's coffee. Temple Coffee Roasters is a "farm-to-cup" coffee chain with multiple locations in Downtown Sacramento. Their wide variety of coffees and teas will leave you feeling rejuvenated after a long weekend. If you need a little something sweet to go with your cup of joe, Temple has plenty of delicious pastries to satisfy your sweet tooth.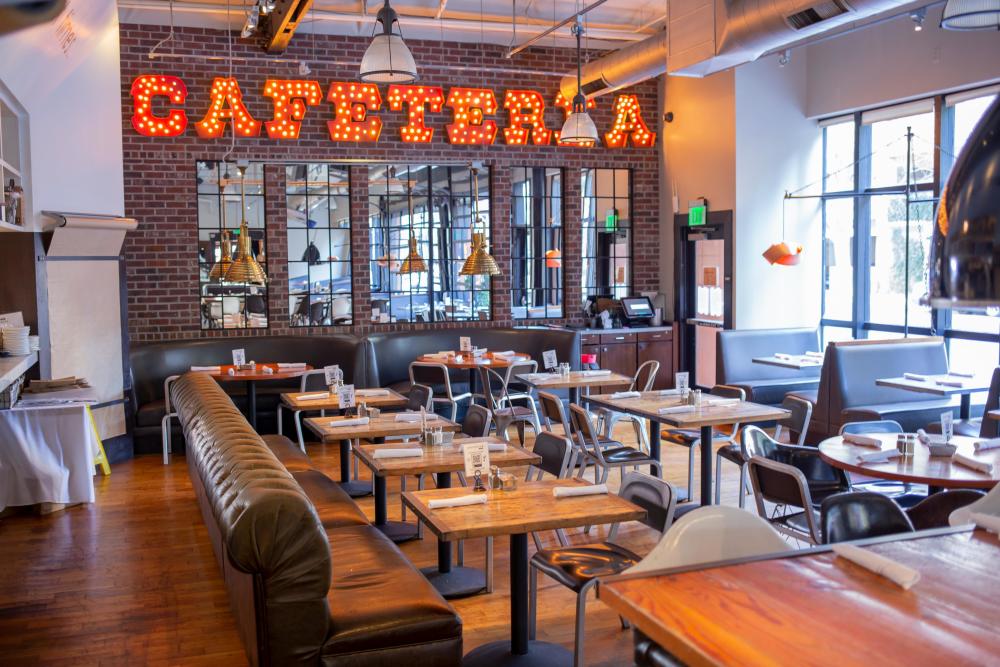 Image Courtesy of Cafeteria 15L
Cafeteria 15L
Cafeteria 15L is right next to the California State Capitol and Capitol Park, and it is a great place to refuel, as they serve all your favorite home-cooked comfort foods. For those who want to keep the party going, Cafeteria15L does brunch right with an extensive brunch cocktail and bottomless mimosa menu. They also have plenty of skillet and scramble options for something a tad more filling.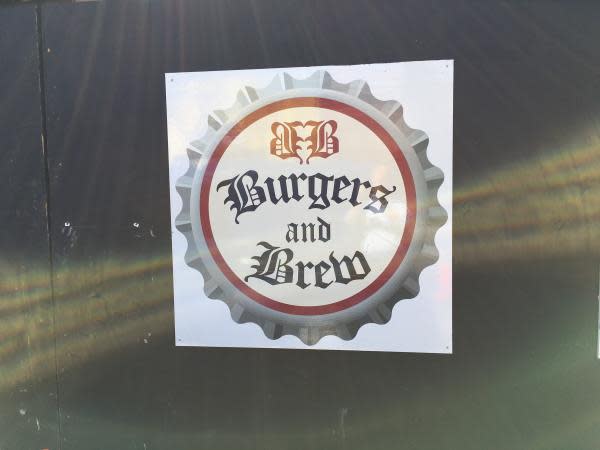 Image Courtesy of Burgers and Brew
Burgers and Brew
After a long night of screaming lyrics at the top of your lungs, there's nothing a little Burgers and Brew can't fix. Much like a drunken night out, their burgers may be a hot mess with all the ingredients stacked on them, but they sure will hit the spot. If you're getting an earlier start to your day, try their breakfast fries topped with Hickory smoked bacon, over easy egg and melted cheddar cheese.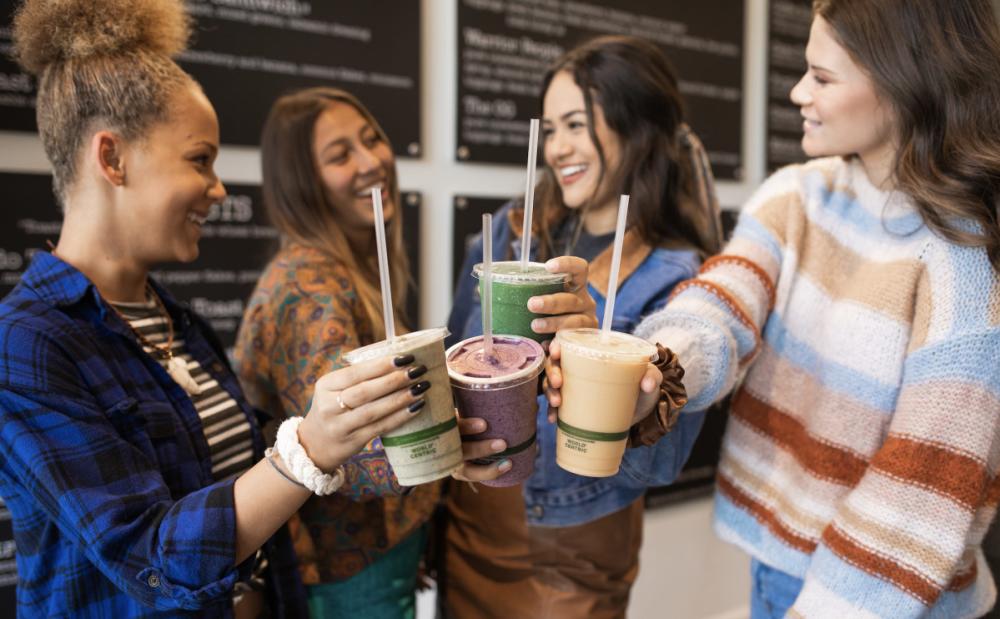 Image Courtesy of Vibe Health Bar
Vibe Health Bar
After a weekend of drinking and unhealthy eating, you might find yourself joking that you need a juice cleanse. Vibe Health Bar offers a wide variety of superfood smoothies, açaí bowls, wraps, sandwiches, protein bowls, cold-pressed juices and shots. They even have a detox juice called "About Last Night" to help you with that hangover.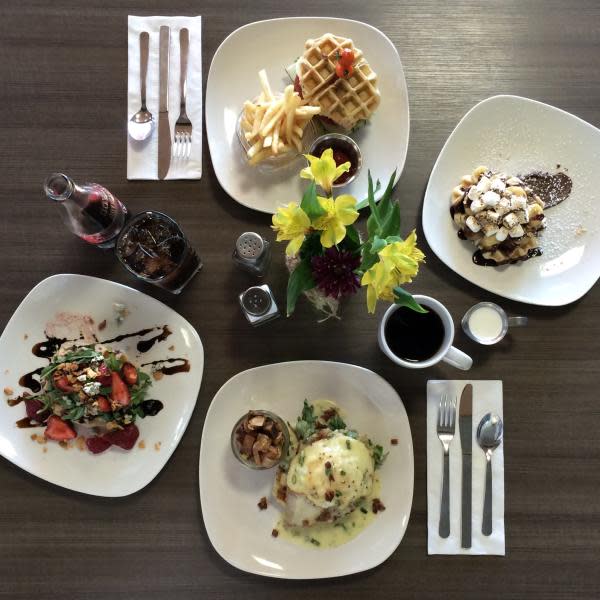 Image Courtesy of Waffle Experience
Waffle Experience
Located right off Interstate 80 in Natomas, Waffle Experience offers dozens of unique waffles that are anything but what you're expecting. From their Eggcellent waffle with cherrywood smoked bacon, cage-free egg, fontina, arugula, tomato, basil pesto and sundried tomato aioli to their Smor'Tella with Nutella, fresh bananas, bananas foster sauce, toasted marshmallows, powdered sugar, Nutella rum sauce, and graham cracker crumble, the Waffle Experience has plenty of options for everyone. If you're getting a later start to your day, not to worry, they have lunch-inspired waffles, sandwiches and salads, too!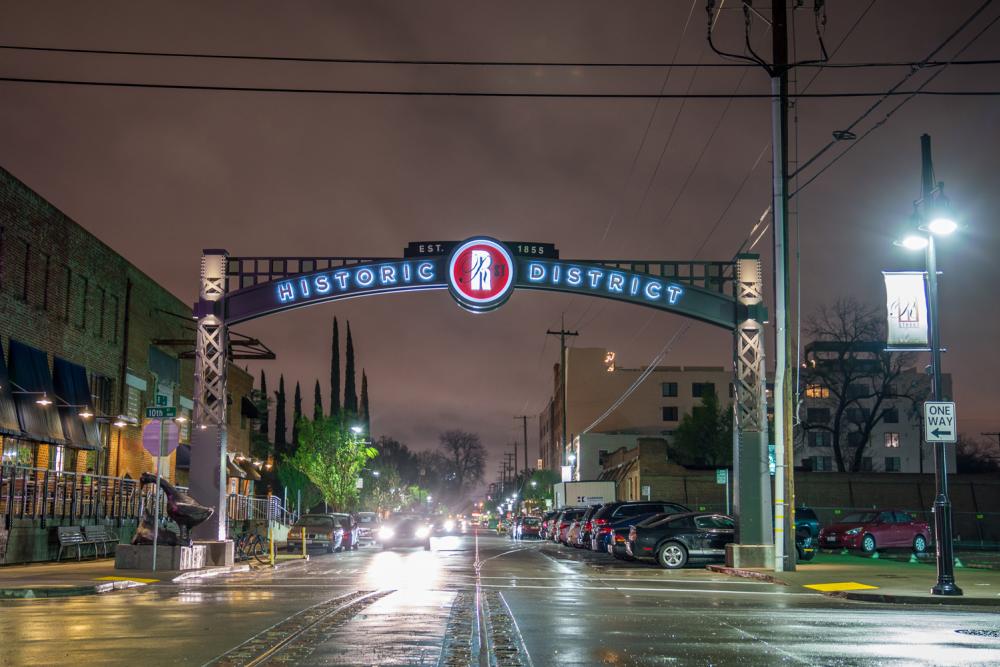 Fox & Goose Public House
This Sacramento classic is sure to end your weekend on a high note as it's known for serving some of the best breakfast dishes in the area. Fox & Goose has a wide variety of traditional English dishes and American-style options including pub grills, eggs benedicts with Welsh Rarebit cheese sauce, omelets with any topping you can imagine, and delicious house-made scones. If you are feeling up for it, they have nearly 12 different mimosa options to pair with your breakfast of choice.
You can also check out this map from the Sacramento Hispanic Chamber of Commerce for more restaurants around the festival.