'Tis the season to start planning your holiday fun with friends and family. Whether you're interested in a day trip, weekend getaway, or longer stay, Amtrak will get you there relaxed and ready to enjoy the festivities. Experience a better way to travel with room to kick back and stretch your legs in our wide reclining seats, all while enjoying complimentary Wi-fi, charging outlets, and a delicious selection of food and beverages.
Delight in the many seasonal activities Sacramento has to offer including the Downtown Sacramento Ice Rink and Theatre of Lights, along with plenty of holiday shopping opportunities for everyone on your list. Plus, with train travel being 46% more energy efficient than traveling by car, you'll be giving the planet the gift of traveling green.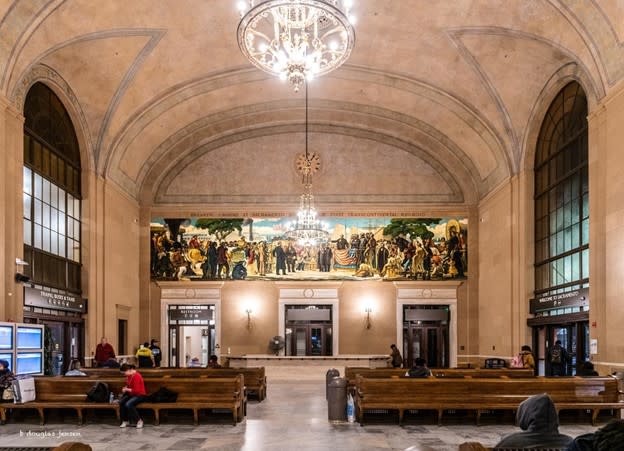 Coast Starlight & California Zephyr
For those traveling to Sacramento from as far as the Los Angeles area or outside of California, two iconic Amtrak cross-country trains, the Coast Starlight and California Zephyr offer daily service and the travel experience you've had on your bucket list.
Hop aboard and soak in breathtaking vistas from the comfort of your seat or the Sightseer Lounge. Enjoy dinner in the Dining car or smaller bites in the Cafe Car. Private sleeping rooms are available, and amenities include free Wi-Fi and the best baggage policy in the travel industry.
The Coast Starlight offers a grand west coast train adventure daily between Los Angeles and Seattle.  Widely regarded as one of the most spectacular of all the train routes, the scenery along the route is unsurpassed.  Passengers can enjoy the dramatic snow-covered peaks of the Cascade Range, lush forests, fertile valleys, and long stretches of the Pacific Ocean shoreline.
Amtrak's California Zephyr is another route famous for traveling through some of the most spectacular scenery in the country, with daily service to Sacramento from the Bay Area as well as Reno, Salt Lake City, Denver, and Chicago.
To learn more about all routes and to book your trip, visit Amtrak.com or download the mobile app here.
Explore the Ways You Can Save. Check out our Deals and Promotions.
Amtrak Share Fares: Share savings of up to 60% when you travel with friends and family. Bring up to seven companions at a discounted rate with the purchase of one full-fare-paying customer.
Saver Fares: Customers can save up to 20% versus the standard Coach fare when booked at least 14 days in advance. 
Everyday Discounts:  Seniors, students, kids, military, groups, and more save on Amtrak. Check out the best deal for you!
Capitol Corridor
Let the Capitol Corridor train whisk you past Northern California's congested freeways to California's capital city! This 170-mile route travels between San Jose and Sacramento, stopping at 18 stations, including Santa Clara, Oakland, Berkeley, and Davis.

The views outside and the onboard amenities will make your journey almost as enjoyable as the destination. Unwind in spacious seating areas; grab a drink or bite to eat in the Cafe Car; and take advantage of free Wi-Fi service, available on all trains.
 
Coming from San Francisco? No problem! There is a dedicated bus connection between downtown San Francisco and the Emeryville station, where passengers can take either a Capitol Corridor or San Joaquins train.
You can also connect with the Capitol Corridor and San Joaquins trains at the Richmond intermodal station by taking Bay Area Rapid Transit's (BART) fast and frequent service across the Bay.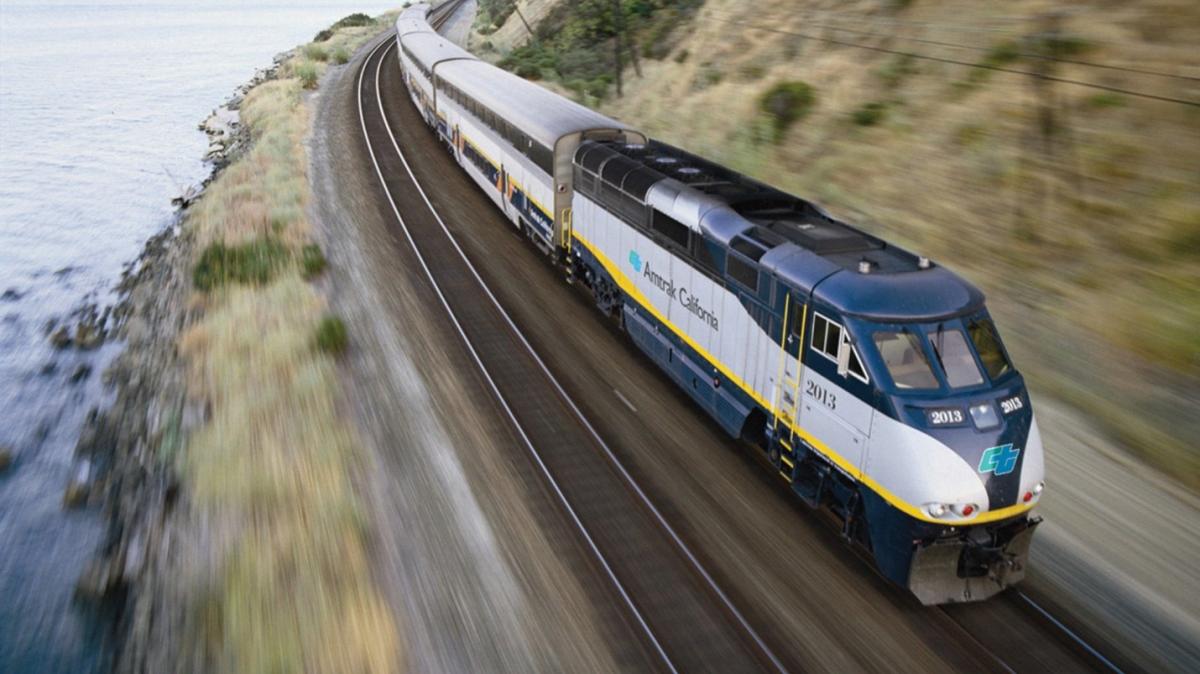 Book Your Next Capitol Corridor Trip and Save!
Riding the Capitol Corridor couldn't be more convenient. Because trains generally do not require an advance reservation, all you need to do is buy a ticket (online is the easiest way) and hop on board!

Fares are based on your origin and destination, and a variety of discounts are available, including multi-ride ticket options, seasonal fare promotions, and everyday discounts for small groups, students, seniors, passengers with disabilities, veterans, and active military.
Current Promotions for the Capitol Corridor include:
BOGO Every Day: Buy one full-fare ticket for travel from now until January 31, 2023, and you'll get another companion fare absolutely free.
Senior 50% Off Midweek: Half-off fares for riders 62 and over on Tuesdays, Wednesdays, and Thursdays through January 26, 2023.

Check the Capitol Corridor Ticket and Fares page for more information about multi-ride tickets and visit the Deals & Promotions page for a list of all current discount fares. Click here for more information on Capitol Corridor service.
Amtrak San Joaquins
Gather your friends and family and hop on board the Amtrak San Joaquins. Sit back and relax as you travel through California's premier agricultural region bordered by mountain ranges and California's magnificent Yosemite and Sequoia National Parks.
The Amtrak San Joaquins provides a great way to connect your travel throughout California and the San Joaquin Valley with six daily round-trips – five between Oakland and Bakersfield, and one between Sacramento and Bakersfield.
With free Wi-fi, outlets for electronic devices, comfortable seating, a variety of food and drinks from the Cafe Car, and room to bring your bike, our trains and Thruway buses are filled with amenities to help you sit back, relax, and enjoy the ride.
Save on Your Next Amtrak San Joaquins Adventure!
Are you ready to book your next adventure on board the Amtrak San Joaquins? With 365 miles of track, 18 train stations, and 11 Thruway bus routes, Amtrak San Joaquins is your connection to California, including Sacramento, Los Angeles, Yosemite, and San Francisco.
Current Promotions for Amtrak San Joaquins include:
Friends & Family: Buy one full-fare ticket and save 50% on up to five companion fares through December 30, 2023.
Group Travel: Customers traveling together in groups of 15 or more may be eligible to receive a 30% discount off the normal fare.
Additionally, Amtrak San Joaquins offers discounts for students, veterans, active military, seniors, and adults with disabilities. Visit the Promotions and Discount page for current offers. Click here to learn more about Amtrak San Joaquins.
No matter what train route you choose, all passengers arrive at the Sacramento Valley Station, within walking distance of many Sacramento attractions. Originally opened in 1926, the historic station recently underwent a multi-year renovation. Architecturally famous for its waiting room which includes a 40-foot-high barrel-vaulted ceiling, be sure to check out a mural by John A. MacQuarrie located on the east wall of the waiting room that depicts the 1863 groundbreaking ceremony of the Central Pacific Railroad.
From the station, it's easy to connect to the many Sacramento attractions. Sacramento Regional Transit offers light rail and bus service throughout the Sacramento Valley. Bicycles and electric bikes are also available to rent.