The 2022 Farm-to-Fork Festival in Sacramento is just around the corner, with the free two-day Farm-to-Fork Festival Sept. 23-24 caping off what has already been a month full of fun and exciting events like Legends of Wine and the Tower Bridge Dinner.
The Farm-to-Fork Festival highlights the area's farmers, ranchers, chefs, and everyone else who makes the capital's food scene America's Farm-to-Fork Capital. In addition to the food, live music is a major draw, with headliners Japanese Breakfast and Gregory Porter just two of the host of bands that will perform on the Bank of America Main Stage throughout the festival.
Last year's festival was scaled back as it returned following the Covid-19 cancellations of events throughout the world. This year, the full festival is back, with three demonstration stages about food, including one hosted by the James Beard Foundation to showcase culinary talent.
More seating will be available around the bars on Fourth and Fifth streets and Capitol Mall this year thanks to IKEA, and there will be a hyperlocal bar on Seventh Street and Capitol Mall with a different selection than the other two, so be sure to explore the entire length of the festival, enjoying for-purchase drinks from Bogle Wine, Lucid Winery, JJ Pfister, Hangar One Vodka and more. Also being poured at the festival this year is wine from Vino Noceto, which won the People's Choice Award at Legends of Wine this year.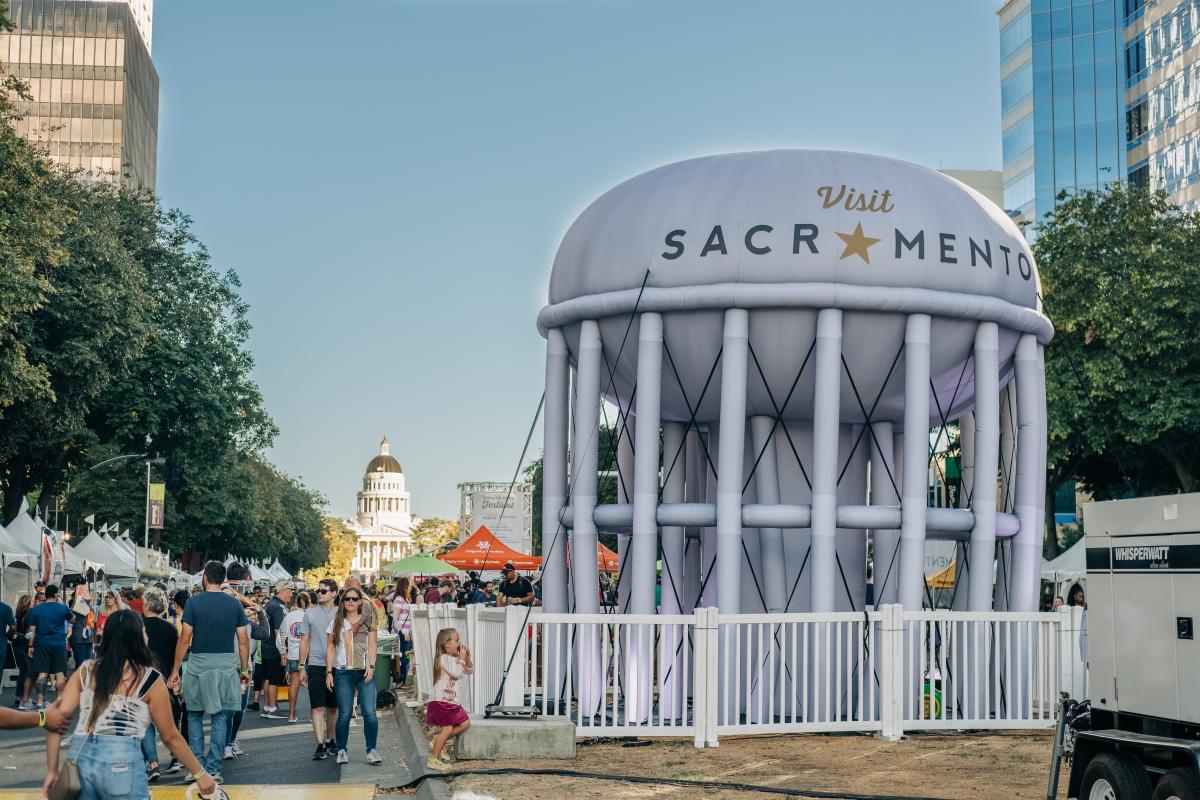 A fun family-friendly activation is the ever-popular silent disco from Live Nation this year, where you can dance to your heart's content. Another is the potted plant activity and healthy kids activity from Kaiser Permanente.
Beyond food offerings, Visit Sacramento worked with the Midtown Farmers Market to bring in local artisans who sell their creations at the popular Saturday market to this year's festival, and there will be an art wall painted by local artists -- perfect for that Instagram shot.
Another new facet tot his year's festival is a giant dome from Cache Creek, which will house several activations inside, including wine pairings with Seka Hills Wine.
Visit the event website for up-to-the-minute information on vendors, demonstrations, activities and more.
For many, the highlight will be performances from musical acts including Japanese Breakfast, which was the musical guest on Saturday Night Live on May 24, just before the band lineup was announced.
The Farm-to-Fork Festival remains free thanks to sponsors including Sutter Health, Save Mart, Cache Creek Casino Resort and more.
New to the festival this year is an elevated, ticketed event within the free festival that celebrates Sacramento's diverse, historic west end with music, food and drinks on Friday, Sept. 23. The Grand Tasting: West End Revival features the Last Supper Society and a diverse roster of the city's top chefs telling the story of Sacramento's "West End" through an epic food experience at the Farm-to-Fork Festival. Tickets for the experience are available here.
Farm-to-Fork Festival Music Stage Schedule
Friday Night:
4 - 4:30 p.m. DJ Nocturnal
4:30 - 5:15 p.m.  Carter Faith
5:15 - 5:30 p.m. – DJ Nocturnal
5:30 - 6:15 p.m. – Last Bandoleros
6:15 - 6:30 p.m. DJ Nocturnal
6:30 - 7:30 p.m. – Southern Avenue
7:30 - 7:45 p.m. – DJ Nocturnal
7:45 - 9 p.m. – Gregory Porter
Saturday:
11:30am - noon DJ Nesss
Noon - 12:45 p.m.  Dear Darling
12:45 - 1 p.m. DJ Nesss
1 - 1:45 p.m. Rainbow City Park
1:45 - 2 p.m. DJ Nesss
2 - 3:15 p.m. – Restaurant Relay Challenge
3:15 - 4 p.m. DJ Nesss
4 - 4:45 p.m. Island of Black and White
4:45 - 5 p.m.  DJ Zephyr
5 - 6 p.m. Jocelyn & Chris
6 - 6:15 p.m. – DJ Zephyr
6:15 - 7:15 p.m. The National Parks
7:15 - 7:30 p.m. DJ Zephyr
7:30 - 9 p.m. - Japanese Breakfast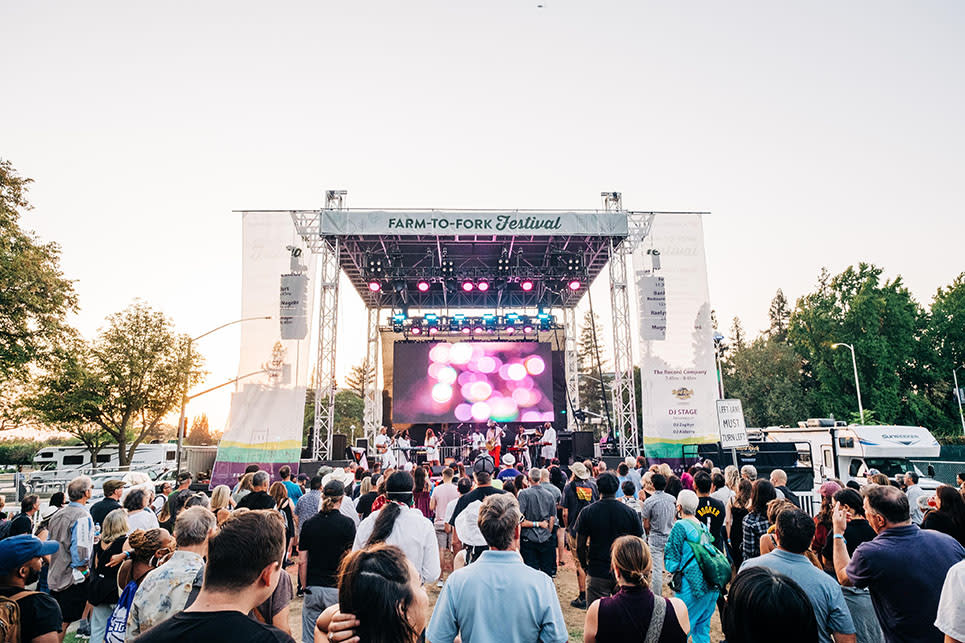 Farm-to-Fork Festival Event Details
Location: Capitol Mall, downtown Sacramento
Friday Hours: 4 - 9 p.m. Sept. 23
Saturday hours: 11 a.m. - 9 p.m. Sept. 24
Admission: Free
Beer, wine, cocktails and bottled water: cashless - bring your credit/debit cards
Entrances: Fourth and N streets, Fifth and L streets, Seventh Street and Capitol Mall
Getting to the festival: SacRT offers free rides to and from the festival with a flier, and free bike valet will be available on Saturday. There is ample parking around the festival, and the SacPark system lets you reserve spots in advance.