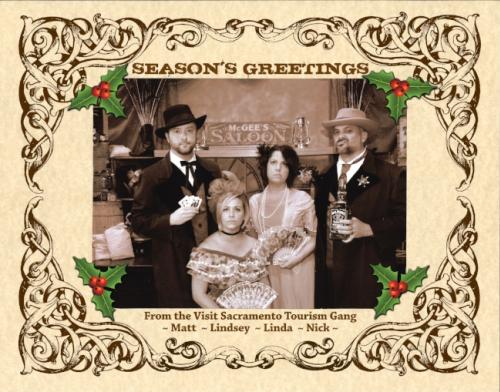 Well, another year is in the books and – if you're reading this – you were probably a big part of making it such a great one for Visit Sacramento.
In 2018, our small but mighty tourism team continued to spread the spirit of Sacramento all over the world. We shared our restaurants, farms, breweries, wineries, coffee roasters, colorful Gold Rush history, sunny days on the river, bike rides through beautiful tree-lined streets, late nights at concerts and a friendly bar on every corner. And we provided new ways for you to learn all about what Sacramento has to offer.
Our new Sacramento Field Guide brings you the favorites of well-known locals and lets you experience all the hidden gems Sacramento has to offer your clients.
We also revamped our selection of sample tour itineraries with themes ranging from student tours to wine-filled relaxation weekends.
And if you don't find what you're looking for there, we are always here to help! We exist to make your Sacramento experience as easy and fun as possible. Need a farm-to-fork restaurant? Call us! Need a hotel? Call us! Need a guy dressed like a grizzled 1850s gold prospector to greet your group? Definitely call us!
And we are always happy to host familiarization tours for qualified industry professionals. This year we had fam groups from China, Germany, the United Kingdom, Australia, South Korea, Canada, Mexico and more. The best way to learn what Sacramento is all about is come visit for yourself.
Sacramento continued to grow in a million ways in 2018. We have new hotels that opened recently or will be opening soon. And the area known as Downtown Commons (DOCO) is filling in nicely with new dining and retail options. Plus, the historic renovations along the R Street corridor are creating a uniquely Sacramento dining and retail scene.
And while a ton of things are changing, the important things are staying the same. We're still super-friendly, we're still super-attractive and we're still in the middle of all the best that Northern California has to offer.
Come on by and say hi sometime in 2019! If you need anything, please contact the tourism team.
Happy Holidays!