Finding time to make memories with the family has been tough over the past year, but Visit Sacramento is reminding local families that you don't need to travel far to make those memories. Now that Covid restrictions are more relaxed, you can get outside your four walls, explore our city, eat in our restaurants and stay the night in one of our hotels because, well, you now can.
River Fox Train
What better way to welcome spring than to get outside and hop aboard the River Fox Train? Grab your face masks and escape the ordinary on the Easter Egg Express. Your family will be seated together in a sanitary open-air car while you journey with your little bunnies to a private river-side park to decorate Easter egg bags, play games and of course, enjoy an Easter egg hunt. Want the thrill of the Gold Rush?  Check out the River Fox Train Excursion, where your family will get to experience a great dose of history and some good old-fashioned gem mining. What are you waiting for? Book your train ride today.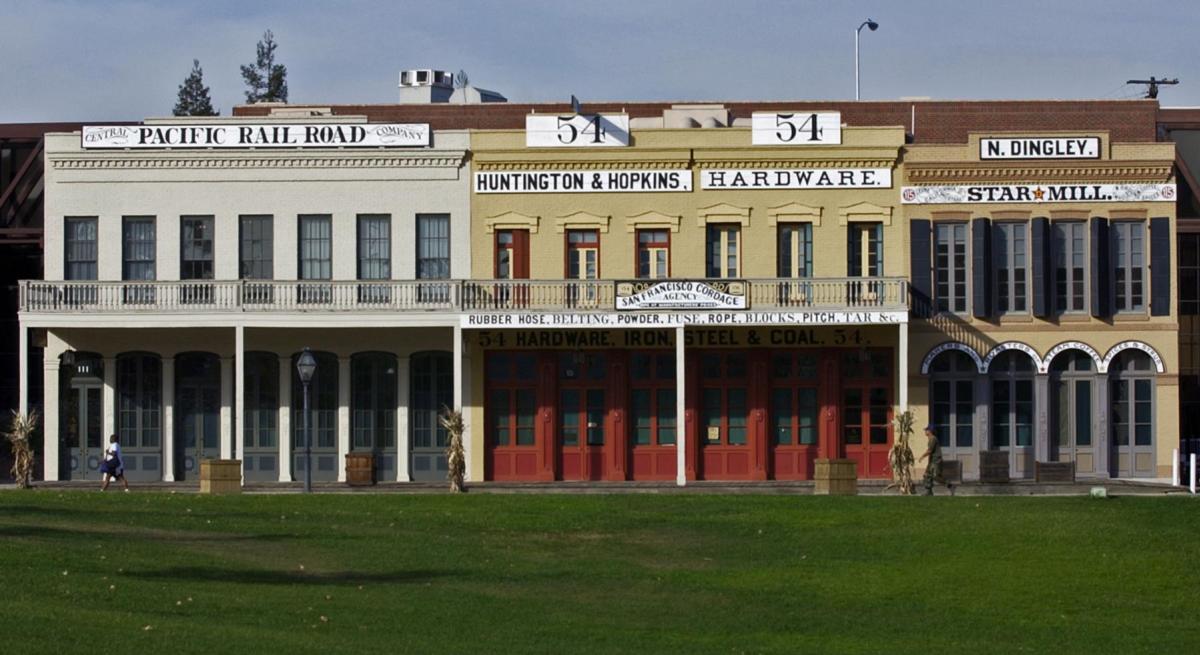 Old Sacramento Waterfront
Get some fresh air and take a stroll along the Old Sacramento Waterfront.  For complete family participation, bring the pup along while you experience some of the things that make this city such a great place to live in. Make sure to head to the dock for great views of Tower Bridge, the Delta King and other water vessels on the Sacramento River. How about giving your belly a whirl on the Waterfront Wheel? This whimsical 65-foot Ferris wheel offers riders of the same household a bird's-eye view of the city's skyline and is an absolute must-do. Is 65-feet in the sky a little terrifying for your little one? Then perhaps a ride on the front street carousel would be better. Either way, you'll enjoy Sacramento in a whole new way on one of these attractions.
Stage Nine Entertainment & G. Willikers Toy Emporium
If it were up to the kids, Stage Nine Entertainment is the only stop you'll need to make on this family outing.  With so many varieties of new and classic toys, you may find yourself doing a little shopping not only for the kids, but for yourself, too. Who doesn't want the Star Wars Mandalorian edition of Monopoly? Purchase online for curbside pickup or don your face mask and browse the store. While there, pick up a sweet treat or two for the kids from the Old Fashioned Candy and Confectionery Store. It's like being a kid in a candy store, literally. 

Embassy Suites by Hilton Sacramento Riverfront Promenade With a full day behind you and most likely very tired feet from all your, exploring, the Embassy Suites is the perfect place for your family to rest up for more adventures. The all-suite hotel overlooking the Sacramento River houses one of the few indoor swimming pools in the region and offers a family fun package that includes free Wi-Fi and complimentary hot breakfast. With Hilton's added confidence of industry-leading hygiene practices through their CleanStay program, you can have complete peace of mind on safety during your family's stay.
Fairytale Town
After your refreshing night's slumber, celebrate the new season with a little imagination! Gather your kids and head on over to Fairytale Town at your reserved time to enjoy King Arthur's Castle, Mary's Little Lambs, The Old Woman in the Shoe and more. Can't get enough of the spring fun at Fairytale Town? Then, reserve a time for their glow-in-the-dark Easter Egg hunt. Enjoy music, take pictures with the Easter bunny and hunt for the golden eggs for a special surprise.
Sacramento Zoo
Burn some more of that spring energy off and walk across the street for some more fun at the Sacramento Zoo. Home of nearly 500 animals representing species from around the world, you can join in the fun and watch the animals receive special treats, listen to staff share facts and secrets, and of course, visit all the animals. Make sure to arrive at your reserved time.
Selland's Market Café
After watching the animals at the zoo receive special treats, you definitely should treat yourself. Order burgers or sandwiches, salads and soups for curbside pickup at Selland's Market Café. Then head over to William Land Park for a picnic with the fam. Don't forget to order a dessert from the bakery to enjoy near the rock garden or the lily pad-filled pond. The Selland family is committed to serving farm-to-fork cuisine with many ingredients sourced locally. No matter what you order, you can rest assured it will be of the highest quality.
Aerospace Museum of California
Why not sneak in a little education while adventuring? The kids won't even know they're learning. Finish your day off with a trip to the Aerospace Museum where you can explore more than 40 historic aircraft, including a Top Gun F-14 Tomcat (cue Kenny Loggins' Danger Zone now), learn about space exploration and be inspired while piloting your own STEM adventure before you blast off back to planet home.