Finding time to make memories with the family has been tough over the past year, but Visit Sacramento is reminding local families that you don't need to travel to make memories – you can be a tourist in your own city safely, and enjoy local restaurants as we look forward to times when we can safely gather again.
Ginger Elizabeth
If you haven't experienced Ginger Elizabeth Chocolates, you are definitely missing out. Grab your partner and kids and start your day with a European sipping, rose petal, almond or a Oaxacan hot chocolate. Perhaps the kids are more of classic hot chocolate drinkers? They have that, too. No matter your choice, we promise it will delight and warm your belly. While you're there, win some points with the in-laws and pick them up one of the many assorted chocolate boxes for a nice gift. They'll love it, and you just might become (or stay) their favorite person-in-law.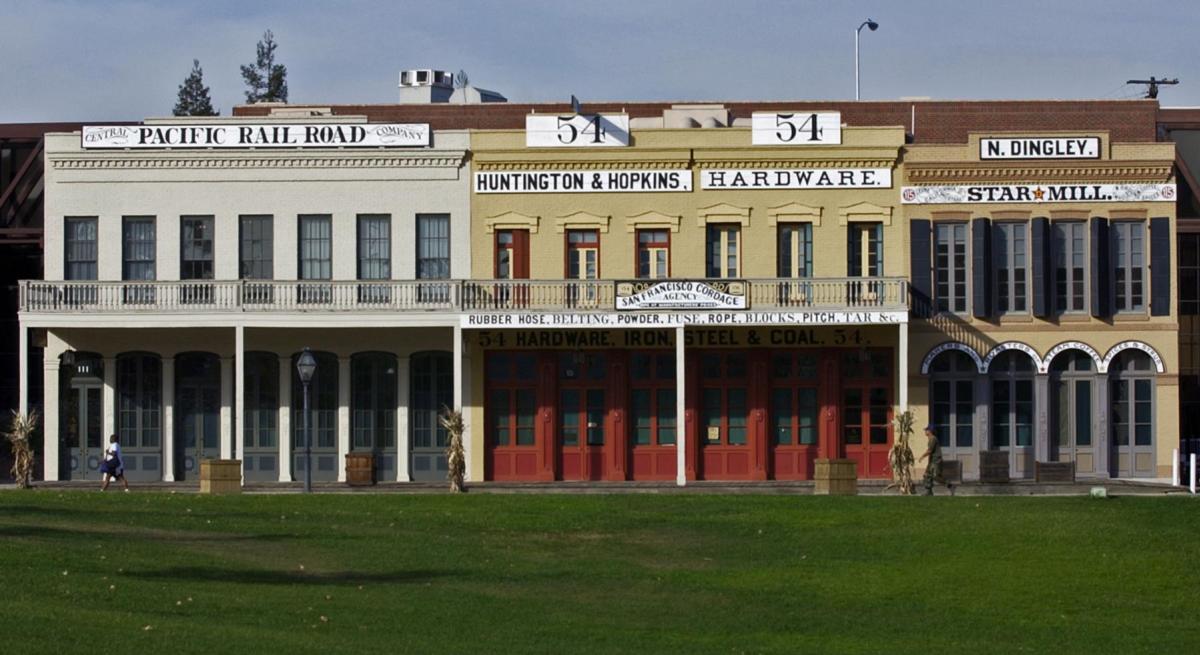 Old Sacramento Waterfront
With your hot cocoa in hand, get some fresh air and stroll along the Old Sacramento Waterfront.  For complete family participation, bring the pup along while you experience some of the things that make this city such a great place to live in. Make sure to head to the dock for great views of Tower Bridge, the Delta King and other water vessels on the Sacramento River. Walk around and see the old-time architecture that's complete with cobblestone streets. While you're there, mosey on in to some local shops to do a little shopping. 
Sacramento Railroad Museum Gift Shop
With a wide selection of perfect gifts for the train enthusiast in your life, the Sacramento Railroad Museum gift store is the place to shop for something special for yourself or the train enthusiast in your life. Find a huge variety of Polar Express keepsakes, railway souvenirs, clothing, books and more. After you've picked up the toy your child wouldn't stop begging you for, take them over to the passenger station and freight depot, which houses historic and contemporary railroad equipment, and give them a little history lesson to go along with that toy.
Stage Nine Entertainment & G. Willikers Toy Emporium
If it were up to the kids, Stage Nine Entertainment is the only stop you'll need to make on this family outing.  With so many varieties of new and classic toys, you may find yourself doing a little shopping not only for the kids, but for yourself, too. Who doesn't want the Star Wars Mandalorian edition of Monopoly? Purchase online for curbside pickup or don your face mask and browse the store. While there, pick up a sweet treat or two for the kids from the Old Fashioned Candy and Confectionery Store. It's like being a kid in a candy store, literally. 
Selland's Market Café
It may not be a candy store, but you certainly will find some sweet treats at Selland's Market Café. Order a salted caramel cookie, a gingerbread cupcake or an apple cranberry streusel tart, just to name a few, to eat or share as you see fit. We promise not to judge you if they're gone before dinner. Speaking of dinner, Selland's has that, too. Why not order some burgers or warm sandwiches for curbside pickup?

Give the Gift of an Experience
In these times of social distancing and stay-at-home orders, it's been difficult to get out and experience all the amazing things Sacramento has to offer. We encourage you to give the gift of an experience by purchasing gift cards for your family to use when it is safe to do so. 
Escape the ordinary and hop aboard the River Fox Train. With experiences like the Great Train Robbery, Wild West Show and the River Fox Train Excursion, we guarantee they will be worth the wait. 
Make sure to grab a gift certificate to the Sacramento Zoo so you can visit the nearly 500 animals that live there. When it is safe to visit, the animals will be waiting for you to watch them receive special treats and listen to the staff share fun facts and secrets about them. 
Fairytale Town has offered children and families a place to imagine, play and learn for over 60 years, and they will continue to do just that when it is safe to do so. Pick up a gift certificate now and experience later a friendly flock of farm animals, King Arthur's Castle, The Crooked Mile and Cinderella's Coach, to name a few. 
There's no timeline when it comes to exploring, discovering and inspiration, and although you might not be able to enter the Aerospace Museum of California right now, you can take a rain check with a gift certificate for later. Until then, you can build the excitement about exploring more than 40 historic aircraft, including a Top Gun F-14 Tomcat (cue Kenny Loggins' Danger Zone now), piloting your own STEM adventure and exploring the wonders of flight and technology, all of which will be waiting for you when the time is right.