No trip to the California State Fair is complete without sampling delicious food and drinks, but not every visitor is craving a corndog or slushy lemonade. Never fear, healthy fair-fans! This year's fair is bursting with fresh options to tempt your taste buds.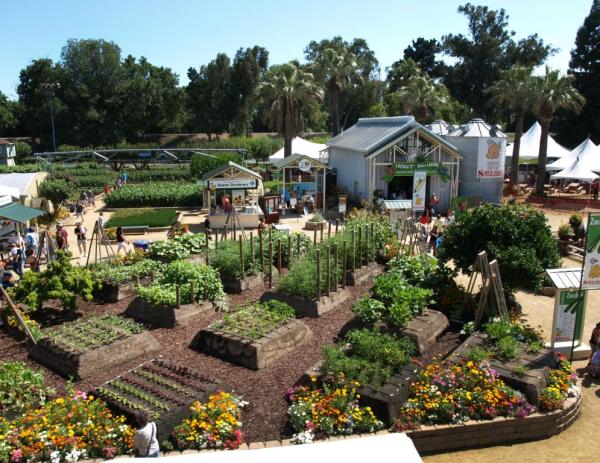 You know the State Fair takes its culinary offerings seriously when it appoints a lead chef who is dedicated to farm-to-fork. Elk Grove's Keith Breedlove, owner of the popular Culinerdy Cruzer food truck and popular face from the Food Network, will help to showcase the region's farm-fresh offerings for visitors. Breedlove recently shared with the Sacramento Bee's Julia Calagiovanni that he'll be hosting daily demonstrations and food discussions at the State Fair Farm's Grill , utilizing the delicious ingredients that the Farm produces. What could be better than learning about fresh food and tasting it at the same time?
After getting a bite of those farm-fresh treats, fair-goers can shop at the onsite Farmers Market and take home fresh fruits and veggies to enjoy in their own kitchens. The market will be open daily and will feature local offerings from around the region.
Don't fill up too much at the Farm, because Sonya Sorich at the Sacramento Business Journal shared that visitors can also sip fruit juice served in hollowed-out pieces of fruit, or nibble on snacks of steamed artichokes. Beyond mouth-watering produce, The Sacramento Bee's Allen Pierleoni reports that Pepe's Marisco will offer grilled tilapia tacos, shrimp and octopus cocktails, and shrimp ceviche tostadas.
We don't know about you, but we're hungry already!
Find out more about this year's California State Fair at www.castatefair.org. And don't forget to bring your appetite!