Sacramento has a healthy amount of fitness-related stores for you to visit when you're in town for the Ironman California event. As an active city, cycling, swimming and running are all popular, whether it's around the neighborhood, on the American River Parkway trail, or farther afield toward the Sacramento River Delta and other popular places.
Whether you need Co2 cartridges for your bike tires, electrolytes and energy bars or just want to pick up some local gear to remind yourself of your achievement in Sacramento, our stores have you covered.
Bike Shops
Mike's Bikes has locations in downtown Sacramento, Folsom and beyond, and has mechanics on staff as well as a selection of cycling gear, bikes and more.
Neighborhood Bike Shop of East Sac is another bicycle supplier with gear, parts and more, located at 5520 H St. in East Sacramento. 
Trek Bicycle Sacramento Midtown is located at 2419 K St., and in addition to specializing in Trek and Bontrager bikes, also services and provides fitting for all brands.
Running Gear
Fleet Feet has multiple locations around the Sacramento area providing running shoes, apparel, fuel, compression gear and more. The Midtown location at 2311 J St. is most convenient to downtown Sacramento hotels.
In addition to local options, there are national sporting goods stores in and around Sacramento including REI, Dick's Sporting Goods, Big 5 Sporting Goods and more.
Grocery Stores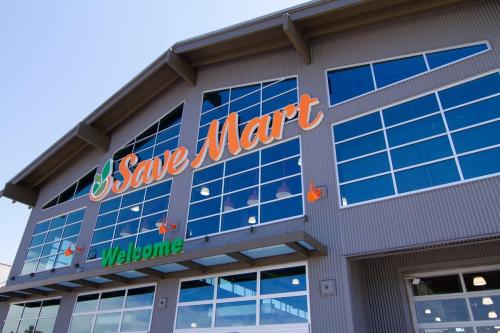 If you're needing a healthy snack to get you through the race, why not buy your groceries here instead of trying to fit them in your suitcase!
Safeway is located in Midtown Sacramento at 1814 19th St., close to the popular R Street Corridor of restaurants and nightlife.
Save Mart locations are also plentiful, with the closest to downtown Sacramento being the one at 5600 Folsom Blvd., which is also close to popular eateries like Jack's Urban Eats and coffee bars like Temple Coffee Roasters (both of which have locations in the downtown and Midtown area).
The Sacramento Natural Foods Co-op is located centrally at 2820 R St. and is another great option for picking up all your last-minute locally-sourced snack essentials.