It's springtime in Sacramento, and that means warm days, green grass, fields of mustard flowers, beautiful blossoming trees and plenty of reasons to get outdoors as often as possible.
Sacramento, also known as the Farm-to-Fork Capital of America, the City of Trees and the River City, was named one of the 10 Best Urban Forests in the nation by American Forests in 2013. And in 2014, The Trust for Public Land rated Sacramento among the top 10 large cities in the nation with the best park systems. Combine our farmland, trees, rivers and parks with our beautiful weather, and you've got the perfect ingredients for some pretty amazing outdoor experiences.
Sacramento residents and many visitors are familiar with the city's most popular parks - William Land Park, McKinley Park and  Discovery Park, to name a few. But even longtime residents might not know about some of the lesser-known or "hidden" parks within our city. This time of year lends itself wonderfully to exploration and discovery of some of Sacramento's hidden gems. Here's a list of four of the city's best hidden gardens and parks for your enjoyment.
1. WPA Rock Garden at William Land Park. Nestled between Land Park's amphitheater and a parking lot is the WPA Rock Garden. This historic 1-acre naturalistic park was built in 1940 by workers of a New Deal program, the Works Progress Administration (WPA). This quaint, yet somewhat hidden garden is a park within a park. Often overlooked by passersby heading to Fairytale Town, the nearby duck pond, or the Land Park Golf Course, the WPA Rock Garden offers beautiful California native flowers, plants and foliage in raised beds. Meandering paths edged with local granite masonry direct visitors to explore the peaceful surroundings, ultimately guiding them to the circular stone arbor – a perfect place to rest and take in this little piece of paradise. For more information on the WPA Rock Garden, see its Facebook page here. Located at 3800 William Land Park Drive, 95822.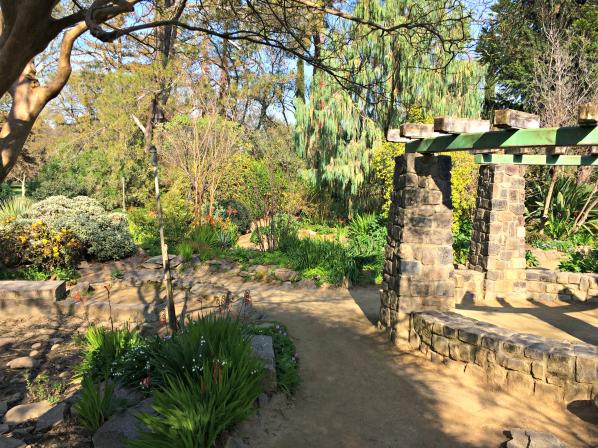 2. Sand Cove Park. While Sacramento is surrounded by water – the American River to the north and the Sacramento River to the west, in addition to many canals, one wouldn't necessarily expect to find a nice, sandy beach along its banks. But hidden along the Sacramento River off from scenic Garden Highway, you'll find Sand Cove Park, a 10.3-acre beach and nature area with free off-street parking, access to the river and plenty of soft, fine sand. Sand Cove is a great place to take a picnic lunch, relax and take in the river views. Swimming is definitely an option in the summertime, but don't forget your life vests – while the water may appear calm, the undercurrents can be strong and sometimes dangerous. Located at 2005 Garden Highway, 95833.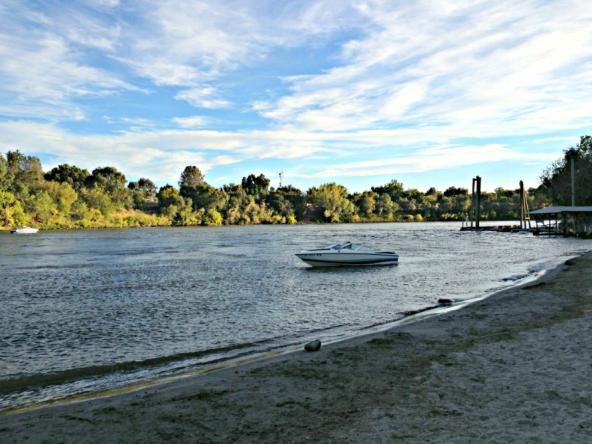 3. Natomas Oaks Park. Just a few miles east of Sand Cove Park and a short jaunt off Garden Highway near Chevy's on the River sits Natomas Oaks Park. This 13-acre natural oak preserve offers not only a beautiful and peaceful setting, but a jogging trail and large grassy space with picnic tables and barbecues, perfect for small group gatherings. While the preserve offers wonderful shade for hot summer days, the best time to visit is the spring, when the wild buttercups are in full bloom. Located at 2230 River Plaza Drive, 95833.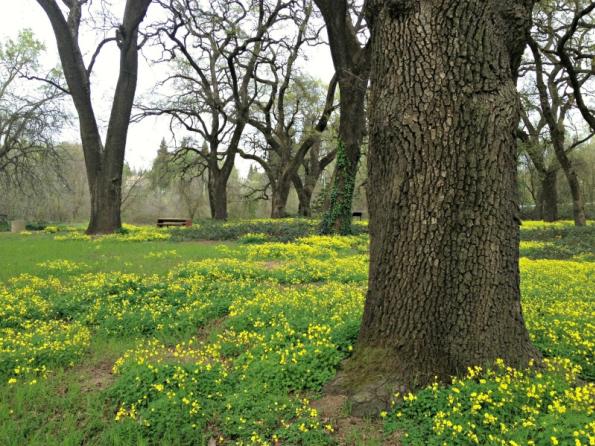 4. Historic Rose Garden at the Old City Cemetery. Amidst the resting places of some of Northern California's oldest pioneers bloom hundreds of beautiful antique roses, creating a colorful and serene backdrop to Sacramento's historic Old City Cemetery. The rose collection here includes more than 500 plants with over 200 varieties of antique roses dating back to the Gold Rush era. Meander the paths that take you under and around brilliant flowering bushes and enjoy the blooms of a world-famous rose garden in our midst. That's right, Sacramento's Old City Cemetery Rose Garden won the prestigious World Federation of Rose Societies' Garden of Excellence award in Lyon, France last year. As if that's not incentive enough to make you want to visit, make sure to add to your list, the grave sites of famous Sacramento legends John Sutter (Sutter's Fort), Mark Hopkins (Central Pacific Railroad) and E.B. Crocker (Crocker Art Museum founder) who are buried in the city's oldest cemetery. Located at 1000 Broadway, 95818.