Not only is Sacramento known as America's Farm-to-Fork Capital, but it is also known for being a great destination for fishing. With two major rivers, several lakes within a short drive, and plenty of city-stocked ponds, Sacramento is the perfect catch for fishers of any kind.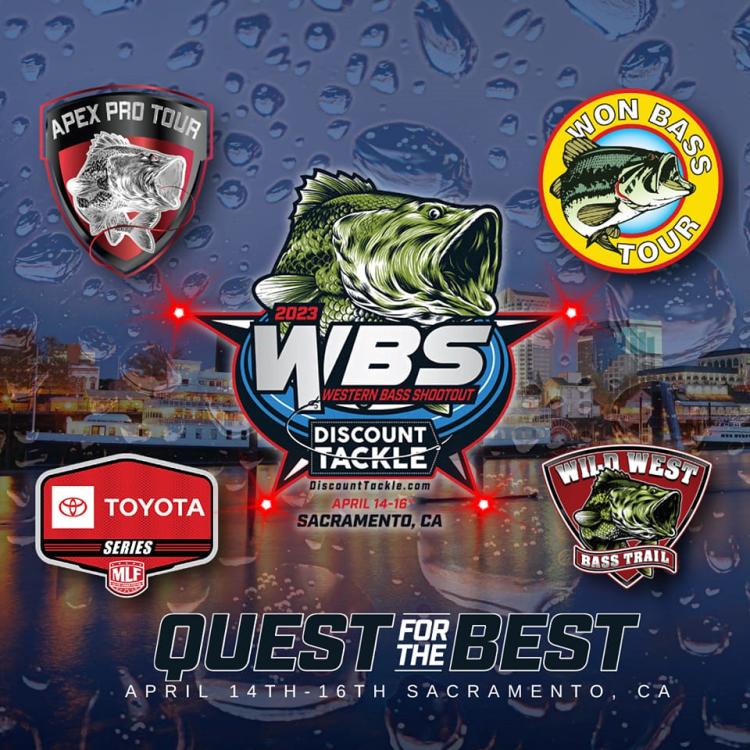 Image Courtesy of: Western Bass Shootout Expo
Everything You Need to Know about the Western Bass Shootout Expo:
Come out and see the biggest and baddest bass the California Delta has to offer at the Western Bass Shootout Expo. This three-day outdoor expo features top industry vendors, the latest gear and tackle, and the opportunity to gain expert advice from professional anglers.
When: April 14-16, 2023 from 10 a.m. to 6 p.m., with live entertainment from 6:30 to 9 p.m.
Where: SAFE Credit Union Convention Center | 1401 K St.
Tickets for the Western Bass Shootout Expo can be purchased at https://westernbassshootout.com/product/wbssac/

Image Courtesy Of: Western Bass Shootout Expo
Where to Fish in Sacramento:
Sacramento River
The Sacramento River is the longest river in California, flowing 400 miles throughout Northern California. The river is best known for its Chinook salmon, but is also home to steelhead and rainbow trout, striped bass, small and largemouth bass, sturgeon and more.
American River
The American River is one of California's top fishing destinations. The South, Middle, and North Forks of the American River offer fantastic fly-fishing options year-round including rainbow and brown trout, steelhead, American shad, and more. The river section downstream of Watt Avenue is another hotspot for fishing due to the range of shallow and deep water.
Discovery Park
Discovery Park, a 302-acre park located beside I-5 in downtown Sacramento, is where the American River meets the Sacramento River. Here, fishers will find the best of both rivers as there are several different types of fish including salmon, steelhead, and striped bass.
Folsom Lake State Recreation Area
Located just a short drive from Sacramento, Folsom Lake State Recreation Area offers ample fishing opportunities. Folsom Lake is known for having trout, catfish, largemouth and smallmouth bass, perch, Kokanee salmon, and more. Folsom's Lake Natoma, with 14 miles of shoreline, is another great place to explore and fish as it has rainbow trout, black bass, big and smallmouth bass, and beyond.
Lake Amador
Lake Amador, a reservoir located in Amador County about 45 miles from downtown Sacramento, offers 13.5 miles of shoreline. Here, fishers will experience superb trout fishing as 50,000 pounds of trout are stocked at the lake every season. If you're looking for other types of fish, Lake Amador is also home to Blue Catfish, Crappie, Blue Gill, bass, Carp and Shad Minnows.
California Department of Fish and Wildlife will also be regularly stocking the following ponds with Rainbow trout:
Mather Regional Park
Howe Community Park
Hagan Community Park
Granite Regional Park
Southside Park
Rancho Seco
Elk Grove Regional Park
Oak Grove Park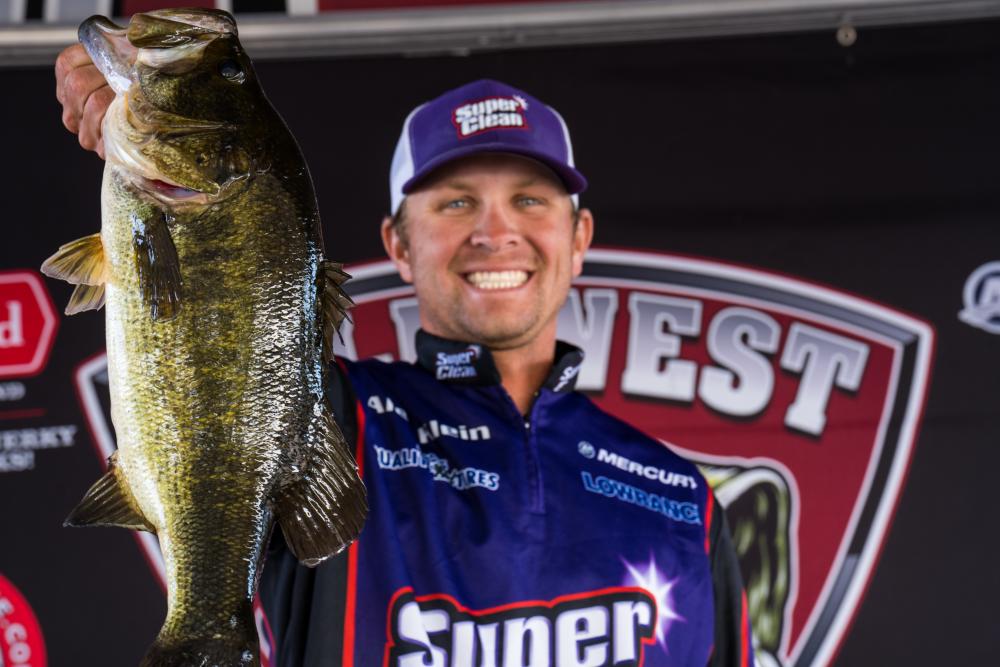 Image Courtesy Of: Western Bass Shootout Expo
Fishing Shops:
Bass Pro Shops
5472 Crossings Dr, Rocklin
Fisherman's Warehouse
9035 Folsom Blvd, Sacramento
Sacramento Pro Tackle
2390 Northgate Blvd, Sacramento
GHOST Bait & Tackle
2550 W El Camino Ave Suite #4, Sacramento
Fruitridge Bait & Tackle
4234 Fruitridge Rd, Sacramento
Sportsman's Warehouse
Multiple locations throughout Sacramento Region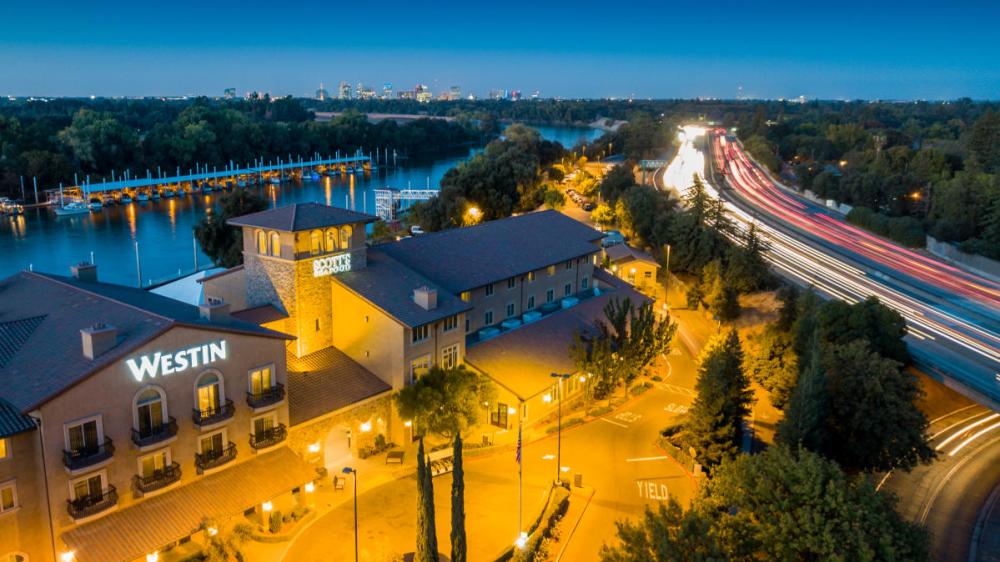 Image Courtesy of: Scott's Seafood on the River
Sacramento's Seafood Restaurants:
Known as America's Farm-to-Fork Capital, it's no surprise that Sacramento is home to a number of seafood restaurants. Whether you didn't catch something or are looking for delicious seafood, here are a few places you can grab a bite to eat after a day full of fishing.
Crawdads on the River
1375 Garden Hwy, Sacramento
In the mood for fish & chips? This lively riverfront restaurant is best known for its fresh fish & chips and Cajun fare. If fish & chips aren't your thing, Crawdads also has Cajun pasta, surf and turf skewers, jambalaya, and more.
Scott's Seafood on the River
4800 Riverside Blvd, Sacramento
This Sacramento favorite, located along the Sacramento River, is known for its plethora of fresh seafood dishes. From fried calamari, to macadamia nut-crusted Alaskan halibut, and cioppino, Scott's Seafood on the River has a little something for everyone to enjoy.
The Boiling Crab
1000 K St #100, Sacramento & 6910 65th St. #100, Sacramento
This family-friendly restaurant specializes in Louisiana-style Cajun seafood boils. The Boiling Crab's menu features fresh crawfish, shrimp, crab, and other shellfish that can be tossed in sauces such as Rajun Cajun, Lemmon Pepper, and its signature The Whole Sha-Bang.
The Virgin Sturgeon Restaurant & Marina
1577 Garden Hwy, Sacramento
Just a short distance from Downtown Sacramento, The Virgin Sturgeon is a floating restaurant up the river off Garden Highway. Here, you can dine on seafood dishes such as fresh salmon, linguini & clams, and shrimp Louis, as you take in scenes of the Sacramento River.