Sharpen your skates and get ready to perfect your triple axel because the Downtown Sacramento Ice Rink is back. This winter wonderland, located in the heart of downtown Sacramento at Ali Youssefi Square, is perfect for every occasion, whether it be a night out with the family, a night out with friends, or even a first date! We've gathered everything you need to know about the ice rink to make sure your experience is as easy as gliding on the ice will be after a few rounds.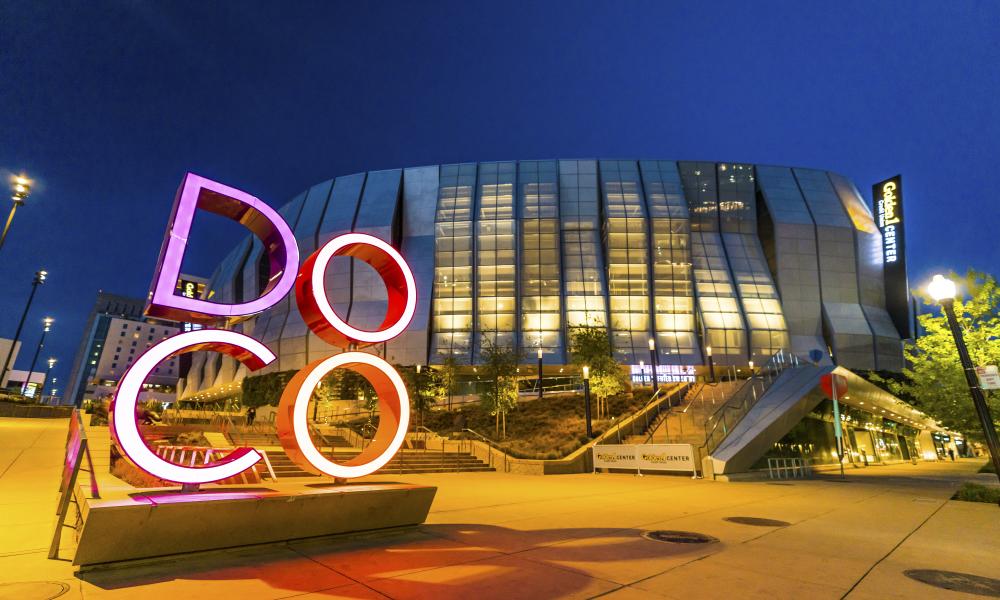 Make a Night out of your Trip to the Ice Rink
With the Downtown Sacramento Ice Rink being steps away from DOCO and just a short walk from the Old Sacramento Waterfront, there is plenty for you to do once you're done showing off all your skills on the ice.
Grab a Bite to Eat:
You're bound to be hungry after burning all those calories at the rink. If you're in the mood for a little Chinese cuisine, grab a bite to eat at the Michelin-rated Frank Fat's on L Street. Or how about some authentic barbeque? Swing by Sauced BBQ & Spirits in DOCO and try their Carolina pulled pork or their smoked chicken. Whatever you're in the mood for, we know you'll find something to satisfy your hunger nearby!
Do Some Last-minute Christmas Shopping:
With so many local shops to meander in and around, we're pretty sure that you'll be able to find the perfect gift for all the special people in your life this holiday season. Doing a white elephant gift-exchange this year and not sure what to bring? Swing by Evangeline's in the Old Sacramento Waterfront for gag gifts galore. Have a shopaholic in your life that loves all things clothes and shoes? Grab them a gift card from Identity Boutique in DOCO.
Warm up with a Hot Beverage:
Feeling a little chilly after your trip to the ice rink? Warm up with a cup of coffee, tea, or hot chocolate from one of Sacramento's several nearby coffee shops. Temple Coffee Roasters on Ninth Street is a Sacramento favorite offering exceptionally well-prepared farm-to-cup coffee among other drinks. Old Soul Co. on Capitol Mall is another great spot with many different locally sourced coffees and eight different kinds of hot tea.
End the Night with a little fun!
Why stop the fun after you're done ice skating when you can keep it going just a little bit longer? Take a trip over to DOCO to experience all 25,000 square feet of fun that Punch Bowl Social has to offer. Not only does this restaurant have delicious food and drinks, but it also has bowling, darts, ping-pong, karaoke, and video games, too. While you're at DOCO, head over to Flatstick Pub, where you can sip on a local craft beer while enjoying a round of mini golf.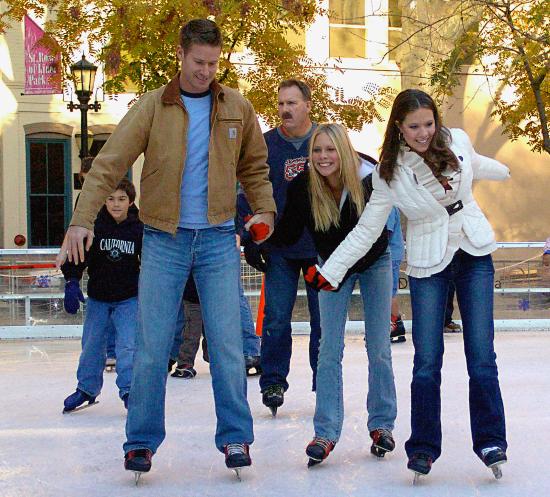 Details about the Ice Rink
Where is it located?
Ali Youssefi Square | Seventh & K Streets
When is it Open?
Nov. 9, 2022 – Jan. 16, 2023
Tuesday-Thursday | 2-9 p.m.
Friday-Sunday | 10 a.m. – 10 p.m.
Holiday Hours:
Veterans Day: 10 a.m. – 9 p.m.
Nov. 20 – Nov. 27: 10 a.m. – 10 p.m.
Thanksgiving Day: 10 a.m. – 4 p.m.
Christmas Eve: 10 a.m. – 9 p.m.
Christmas Day: 12 p.m. – 9 p.m.
Dec. 26 – Jan. 8: 10 a.m. – 10 p.m.
New Year's Eve: 10 a.m. – 9 p.m.
Martin Luther King Jr. Day: 10 a.m. – 8 p.m.
How much does it cost?
Children 6 and under: $8 (Includes skate rental)
Regular Admission: $15 (Includes skate rental)
Getting There
From Folsom (Hwy. 50):
Merge onto US-50W
Merge onto I-5 N
Take the J Street exit toward Downtown
From Elk Grove (Hwy. 99):
From Hwy. 99, merge onto US-50W
Merge onto I-5 N
Take the J Street exit toward Downtown
From Roseville (I-80 W):
Merge onto I-80 W
Continue on Capital City Fwy.
Keep right and continue on CA-160
Continue onto N. 12th Street
Take a slight right onto N B Street
Turn left onto Seventh Street
Turn left onto Merchant Street
From Davis (I-80 E):
Merge onto I-80 E
Merge onto I-5 N toward Redding
Take the J Street exit toward Downtown
From Natomas (I-5 S):
Merge onto I-5 S
Take the J Street exit toward Downtown
SacRT:
Take advantage of the SacRT light rail, as the ice rink is conveniently adjacent to the St. Rose of Lima Park light rail station at Ninth and K streets.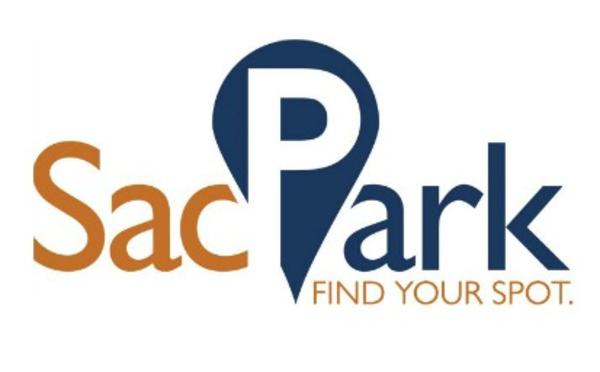 Where to Park
Here are the Three Closest Parking Garages to the Rink:
DOCO East Garage | Seventh & K streets
City Hall Garage | 10th & I streets
Capitol Garage | 10th & L streets
You can also visit the SacPark website to find and reserve parking nearby.