Do you know how many gallons of water it takes to make one pair of jeans? How about one disposable diaper or a pair of leather shoes? These are just a few of the things some of us from Visit Sacramento learned during our mind-blowing experience at SMUD's Museum of Science and Curiosity (MOSAC).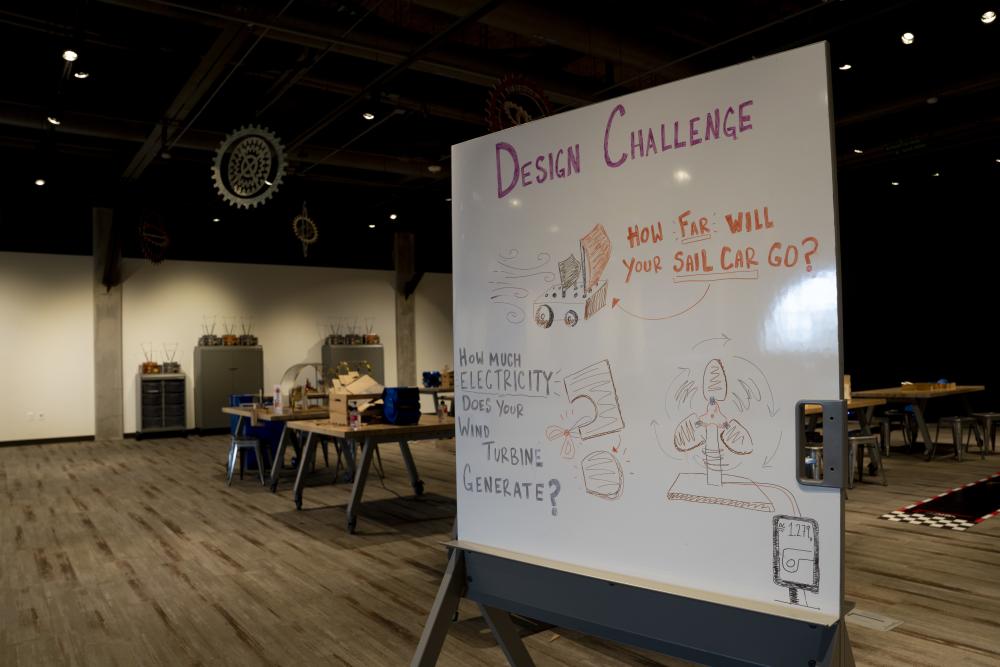 We were treated to a first-class tour of the newly opened museum that not only left us more curious, but also flat-out astonished. We were guided by Director of Marketing & Development Rod Malloy and Marketing & Communications Manager Khalil Bourgoub, who were a great duo, as they each shared different experiences and information with us about the history, the space, and all the great things happening inside the museum.
It's hard to miss MOSAC as you drive by it. We joked with Rod and Khalil that they are their own billboard by having great visibility from the freeway. The big gray dome that sits atop the east side of the building was the start of our adventure. We would later learn that the dome isn't the only thing unique about the structure.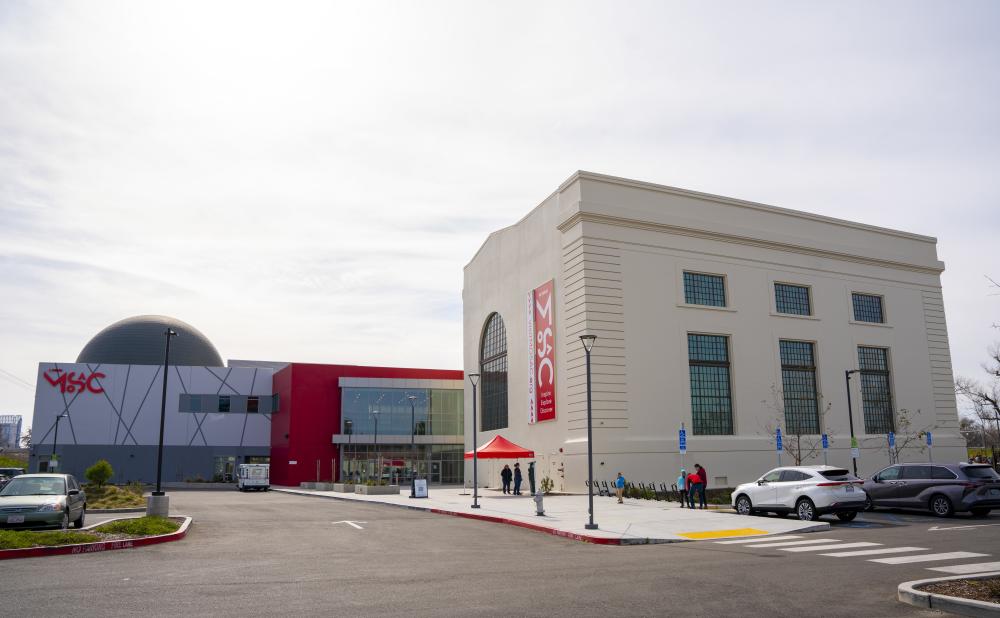 The History
Constructed in 1912, the historic part of the building was the home of an electrical power station. It then transitioned to a non-hydroelectric plant, which remained open for approximately 15 years. Eventually, the plant was decommissioned, and the building sat vacant for over 40 years. In 2005, the city of Sacramento and the Powerhouse Science Center teamed up with preservation architects, construction managers, and engineers to develop a plan to transform the building into a multipurpose science museum. After raising over $85 million through a range of campaigns, corporate sponsors, and individual donors, MOSAC finally opened in 2021.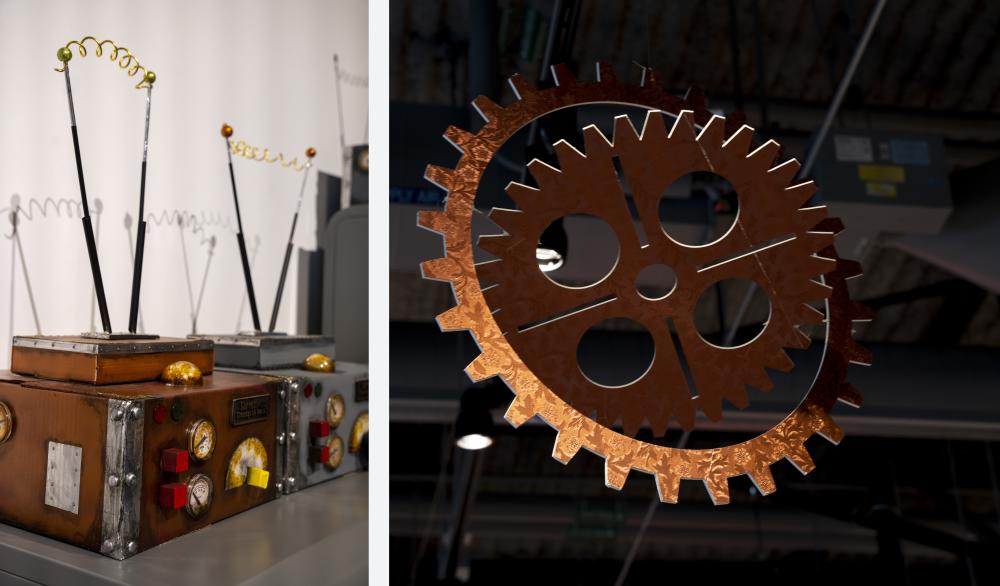 One of the first things that we realized when we walked through the doors of MOSAC is that the museum is for everyone. When we say everyone, we mean everyone from 0-100+. With wide-open areas that can fit strollers, wheelchairs, walkers, big feet, little feet, and everyone in between, there is enough room and accommodation for all types of curious guests.
Speaking of guests, we learned that over 30,000 students have experienced MOSAC since its November 2021 opening. This school year alone, there have been over 300 field trips to the museum. Chances are that if you are visiting on a weekday or during school hours, you'll encounter a few school groups. That's what happened to us, and it was so fun to watch schoolchildren explore the exhibits, see the excitement on their faces, and hear the inquisitiveness in the dialogue they had with each other.
Weekend visits are more popular for families and other curious minds, but perhaps the best way to enjoy MOSAC would be to become a MOSAC member and utilize the benefit of getting an exclusive hour to explore before the museum opens to the public. More benefits come along with a membership, but we're pretty sure that not having to wait in line to play with the kinetic sand at the "Shaping the Flow" exhibit would be worth it.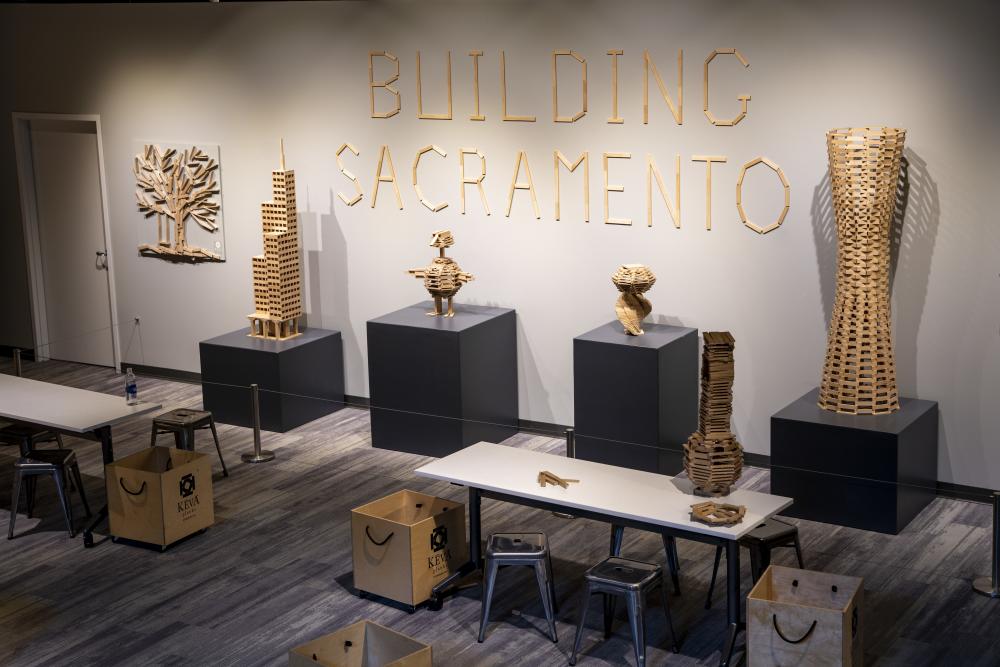 Exploring the Museum
While on the subject, "Shaping the Flow" is one of the more popular exhibits in the museum. There is a topographical map that is projected down onto a box full of kinetic sand. If you've never played with kinetic sand, we'd say it's worth a visit to MOSAC just for that. Located in the Water Challenge area of the museum, guests get to shape a watershed's flow using the sand – all while learning about their own environmental footprint.
We won't give away all the fun awaiting you at MOSAC, but one of our favorite areas of the museum was the Building Sacramento exhibit, where we learned about building and design. At this exhibit, creating the world's next architectural masterpiece is only one foam or wooden block away.
Another one of our favorites was the Design Challenge exhibit, where a range of materials like cardboard and electronics are found along with pliers and screwdrivers, as well as other items used to create a variety of experiments to test hypotheses and other science-y things – all of which are sure to help master those STEAM skills.
We cannot fail to mention the Destination Space exhibit, which has many different activities available to help you learn about what's next in space exploration. One hands-on activity at this exhibit allows guests to pilot their very own mars rover. Similar to the infamous egg drop performed in science classes all over the world, this activity is a popular one. How do we know that? Well, let's just say that mars rovers were parachuting from the second floor during our visit.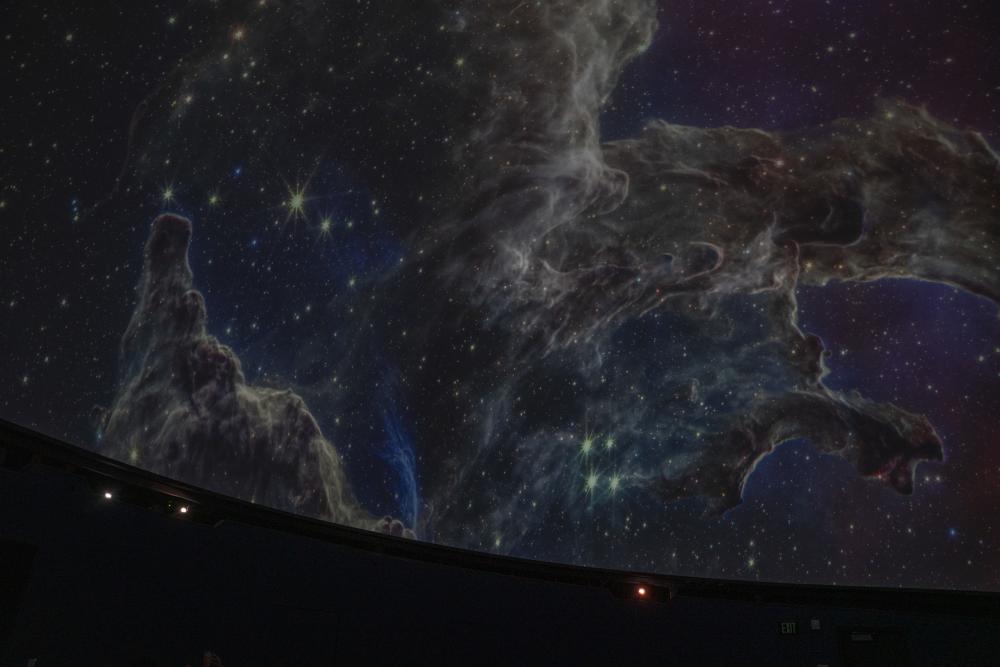 Perhaps one of the most popular areas of the museum is the Multiverse Theater: you know, the big gray dome that's visible from the freeway that we already talked about? With a hundred-seat capacity, this 46-foot full-dome theater is equipped with six 4K projectors and Dolby Digital surround sound that creates an immersive experience for viewers. Guests can be treated to a traditional planetarium show of the night sky and several other shows as well. Don't be surprised if you see a humpback whale swimming in space at one of the dome shows. Did we just pique your curiosity?
MOSAC recently launched evening events for the community to excite, inspire, and convene shared interests in science and fun. Rod and Khalil both shared that these events are a fantastic way to not only experience the museum after hours, but also to learn about different topics from top experts and explore the museum with friends and colleagues while indulging in an adult beverage or two. They mentioned that it would be a good idea to check their events page online for all the juicy details, including age requirements.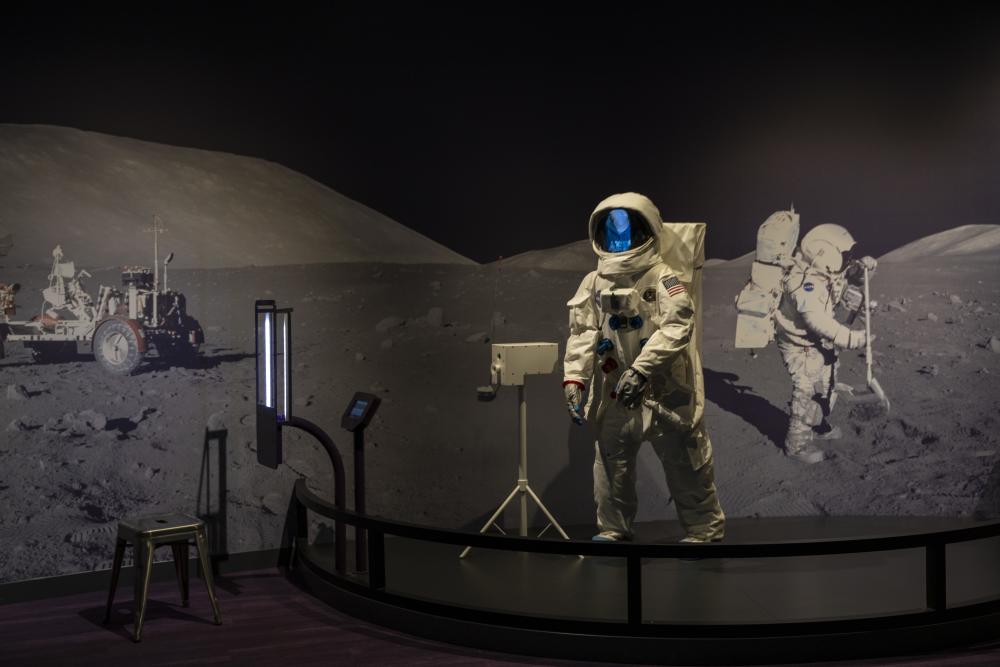 Everything You Need to Know about Visiting MOSAC
Although walk-ins are welcome, reservations are strongly recommended, as the popular museum has already met its capacity on more than one occasion. Having a reservation ensures that you won't get turned away at the door. Guests should expect to spend on average about 2 hours in the museum while visiting. They should plan on spending a little more time at the museum if hands-on experiments or viewing a dome show is up their alley. Lastly, guests should be prepared to pay for parking, as the lot is managed by the city of Sacramento.
Our Visit to MOSAC brought out the childlike wonder in us. The exhibits and hands-on activities were not only engaging and fun but also left us with the desire to learn more. It is clear to us that this is also a great place for people to enhance their STEAM skills and to have a transformative experience while doing so. Please don't take our word for it, though: We invite you to visit SMUD's Museum of Science and Curiosity and experience it yourself. Perhaps you'll be shocked at what you learn - like how many gallons of water it takes to make one pair of jeans. Spoiler alert! It is 2,108. Yeah, that's a lot.