Let's face it: Finding healthy food options that are both nourishing and tasty can be a challenge. Fortunately, there's a gem of a place here in Sacramento that makes it easy to fuel your body with wholesome, delicious foods. At Vibe Health Bar, you'll find a variety of healthy options that are sure to satisfy your taste buds. We had the pleasure of sitting down with co-owner Jeff Greco to learn more about Vibe's history, food, and why it's become such an important option for health-conscious diners in Sacramento.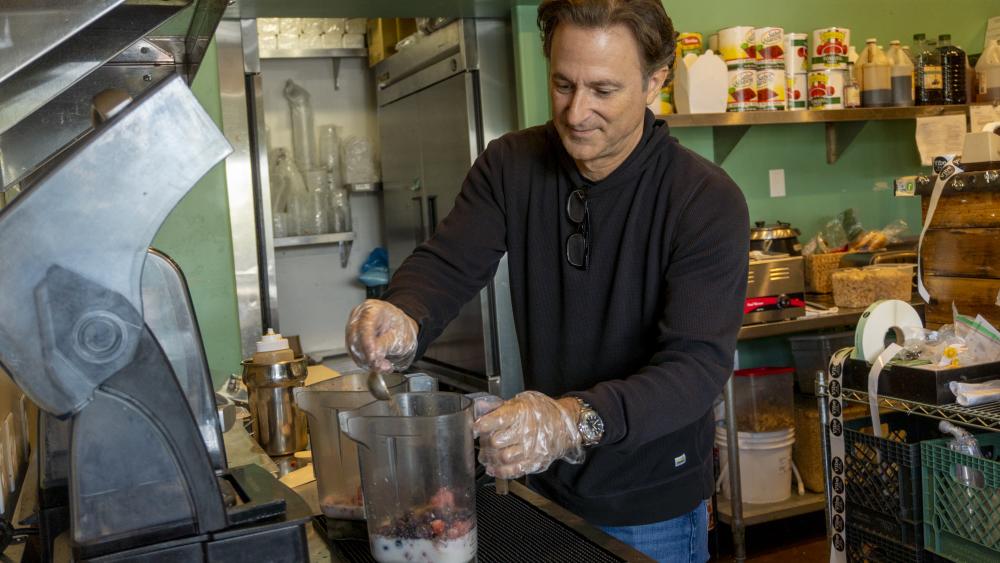 The History
For Jeff, it all started with a passion for raw foods. He and his fiancée, Jules, began experimenting with juicing using a small Norwalk juicer in their kitchen, and soon after they were concocting their own tasty recipes. Although it wasn't always easy – they frequently found produce splattered across the countertops and ceiling – they persisted in creating a variety of delicious juices. Eventually, their juice business, Liquidology Organic Cold Press Juicery, was born. However, as the demand for their juices grew, it became clear that they needed a larger, more efficient space to produce them.
Jeff and Jules opened their first brick-and-mortar on H Street. Their juices became more popular and were soon sold at other businesses in the area, including Vibe Health Bar. As time went on, both businesses recognized the benefits of a partnership. They eventually merged the two as Vibe Health Bar to offer their customers an even more robust selection of healthy food and beverage options.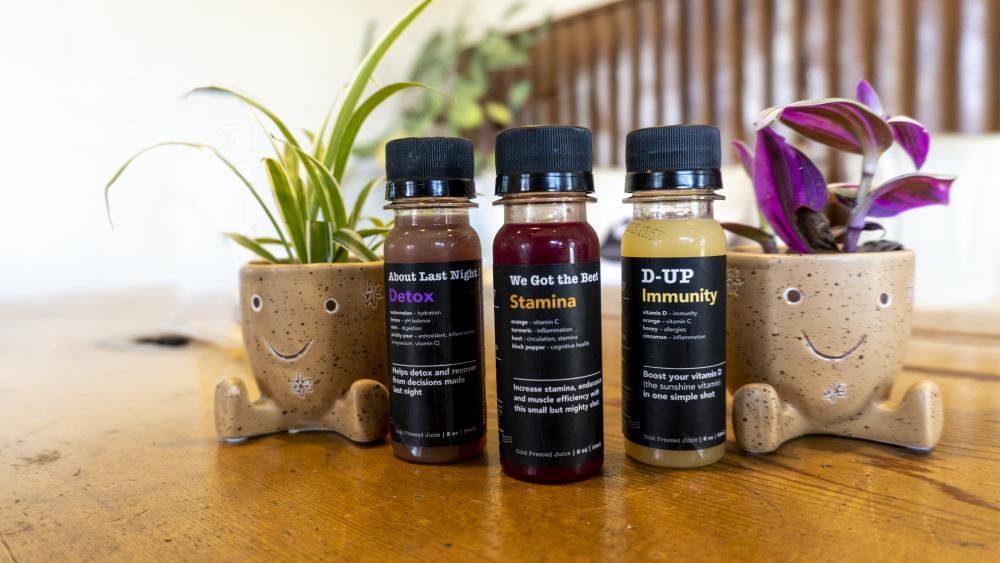 Meeting People on Their Health Journeys
As we sat with Jeff at Vibe's Broadway location, we couldn't help but notice the steady stream of customers coming in and out. What struck us was the sense of community and family that filled the space. As customers and employees alike were chatting and laughing together, it became clear that Vibe's customer service goes beyond the usual quick-service experience. Many customers come to Vibe seeking guidance on their health journeys, and employees are always happy to share their knowledge of ingredients and how they can help or hinder certain health conditions. With Jule's background in oncology, together they have been able to guide their customers on their health journeys.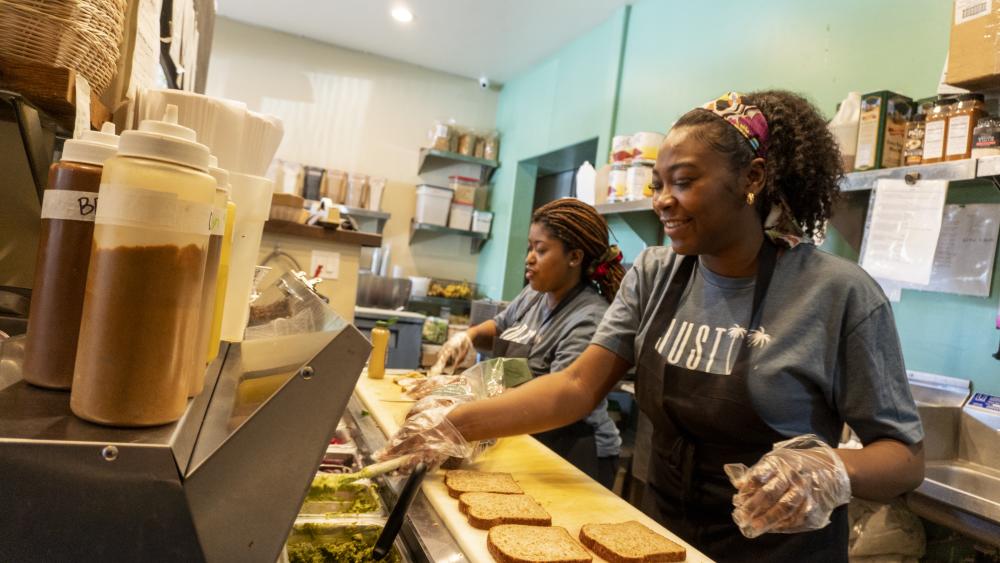 The Food at Vibe Health Bar
Vibe Health Bar offers an array of delicious healthy foods, many with super-fun names. You can find a Bliss or Macho power bowl, a Root Awakening or BBQ Chicken Wrap, a Beez Nuts or Warrior People acai bowls, a Purple Butter or Greena Colada smoothie, and a whole lot more. Vibe even offers kombucha on tap, which we highly recommend. With three locations throughout Sacramento, Vibe Health Bar is accessible to anyone.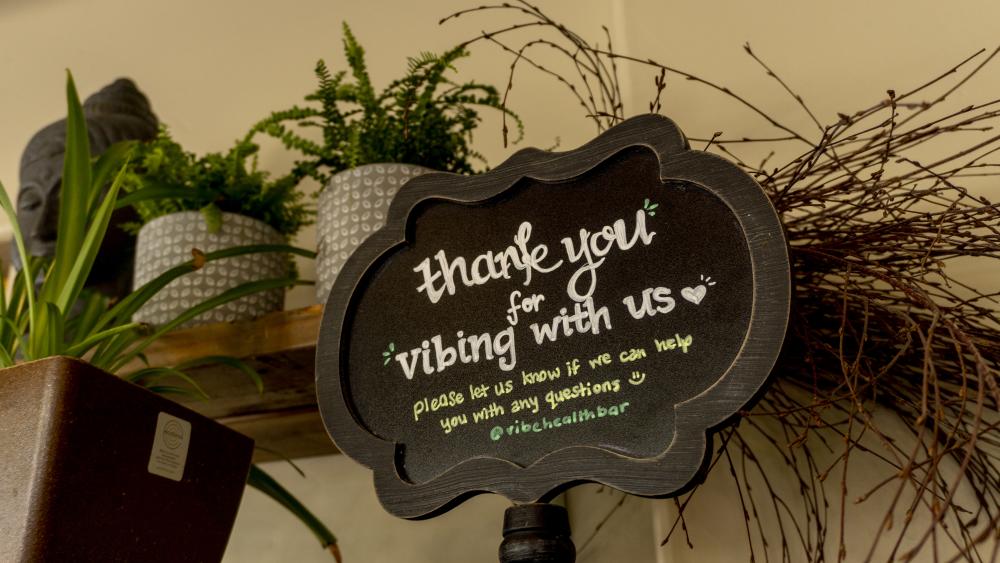 Vibe Health Bar is a must-visit destination for anyone looking to fuel their body with quick and easy healthy foods that taste good too. Whether you're a health enthusiast or are just looking to try something new, you're sure to find something you'll love at Vibe Health Bar. So why not catch a vibe and give it a try? Your body will thank you.
Vibe Health Bar Broadway  | 3515 Broadway
Vibe Health Bar H Street  | 4601 H Street
Vibe Health Bar Folsom  | 2770 E Bidwell, #500