When the heat of summer finally gives way to cooler and crisper days in Sacramento, it awakens in every city dweller the urge to head up the hill to experience the fall harvest at Apple Hill. It's a seasonal rite of passage, really; and one that is seldom ignored.
Apple Hill, a collection of over 50 orchards, farms, vineyards, gardens and pumpkin patches, is located approximately 45 miles from downtown Sacramento along Highway 50, and just outside of historic Placerville. While the area sees thousands of visitors each year between Labor Day and Thanksgiving, one can still experience this rural wonderland without being overtaken by tourists. You just need to know where to go and what to see that is off the beaten path. Here are a few of our suggestions:
Off the Beaten Path
HARRIS TREE FARM. This seven-generation family-owned farm is more than just a Christmas tree farm. It also produces berries, apples, pumpkins and vegetables. Situated the farthest east of any of Apple Hill's farms, Harris Tree Farm is definitely worth the extra drive. In the barn you'll find for sale homemade pies, donuts, preserves, apple cider, blackberry salsa and even enchiladas. Just across the street from the farm you'll find a beautiful and secluded nature trail that is perfect for those looking for a leisurely walk. The serene trail follows the banks of the El Dorado Irrigation District Main Canal, which is more like a little stream tucked under the pines than a canal.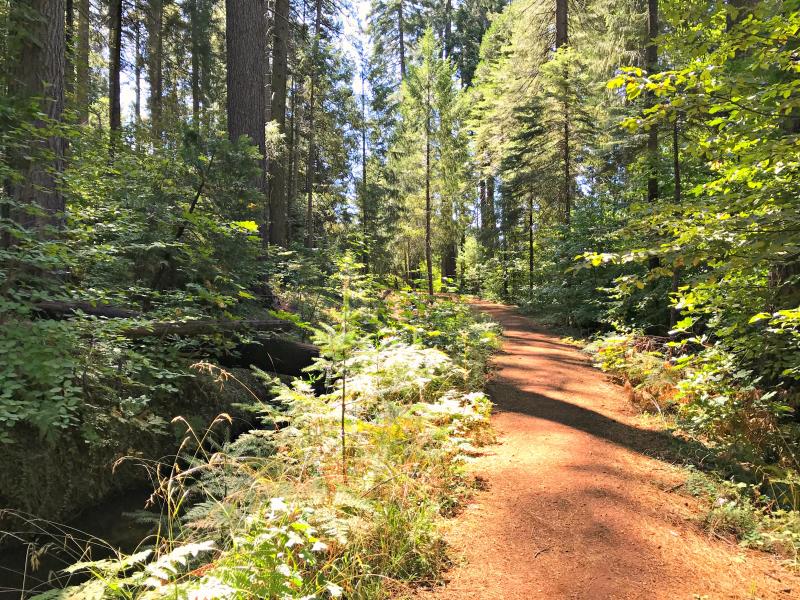 DELFINO FARMS. While there's no doubt that the rural Sierra foothills where Apple Hill is located is pretty darn beautiful, Delfino Farms offers a particularly breathtaking view.  Here you'll find rolling hills showcasing beautiful vineyards, orchards and pines and plenty of food and drink offerings. Stop by Joan's Apple Bakery for a piece of pie, Henrietta Stich Hard Cider or Edio Vineyards Wine for a drink. Families with kids will particularly enjoy the pumpkin patch, corn maze and nature trail surrounding the property.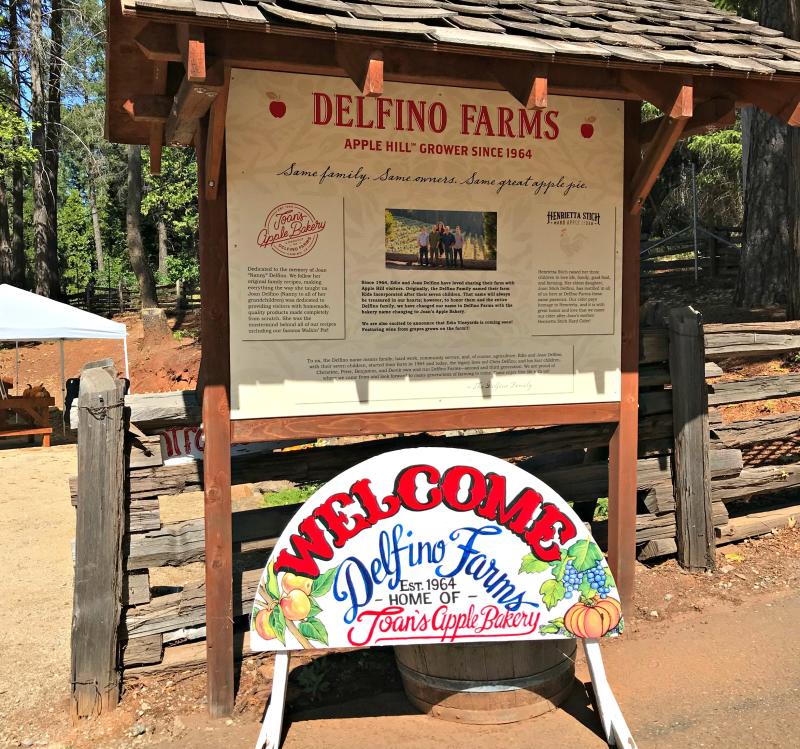 24CARROT FARMS. The features of this quaint farm are the fruit stand packed with seasonal produce and the field full of flowers. This is a great last stop as you head out of Apple Hill and back to reality.  Pick up any fruits and vegetables that you didn't find at the other farms and then head down to the field to the you-pick flowers farm.  For $6, choose any 10 stems for your very own handpicked bouquet. This is also a great activity for kids (with supervision, of course).  
While we definitely enjoy visiting some of the lesser-known farms at Apple Hill, we can't help but still love some of those that are actually on the beaten path. After all, they are well-loved for a reason. Here's some of our favorite larger farms and why we love them.
On the Beaten Path
Abel's Apple Acres. Definitely a crowd favorite for its country store, barbecue sandwiches, garlic fries, and kids' activities.
Boa Vista Orchards. Your year-round produce market and producers of some of the best apple cider to come out of Apple Hill.
Fudge Factory Farm. Next door to High Hill Ranch and a chocolate wonderland.
High Hill Ranch. Popular for its trout farm, craft fair, pony rides and food.
Rainbow Orchards. Ask anyone you know, and they'll say that some of the best apple cider donuts come from here, where they are made on demand.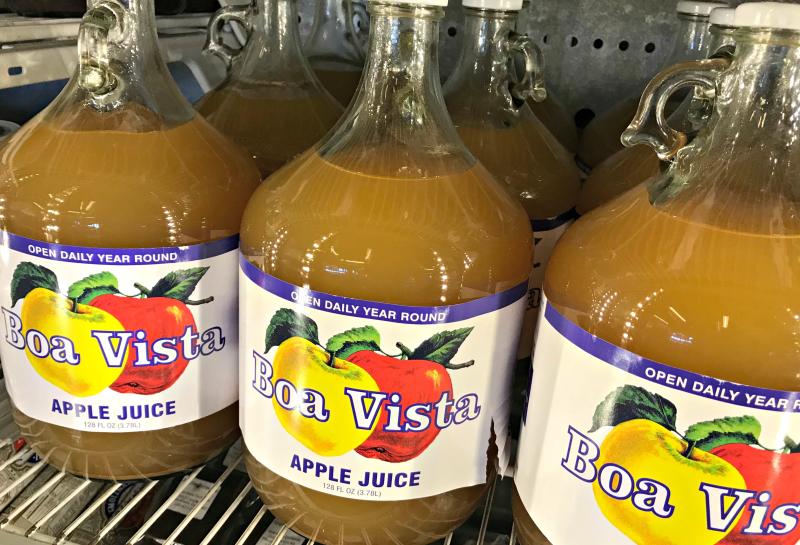 For a printable map of the farms, vineyards and orchards that are part of Apple Hill Growers, click here. Note that not all farms mentioned are listed on this map, so be sure to visit the individual websites for more information and locations. Happy fall!