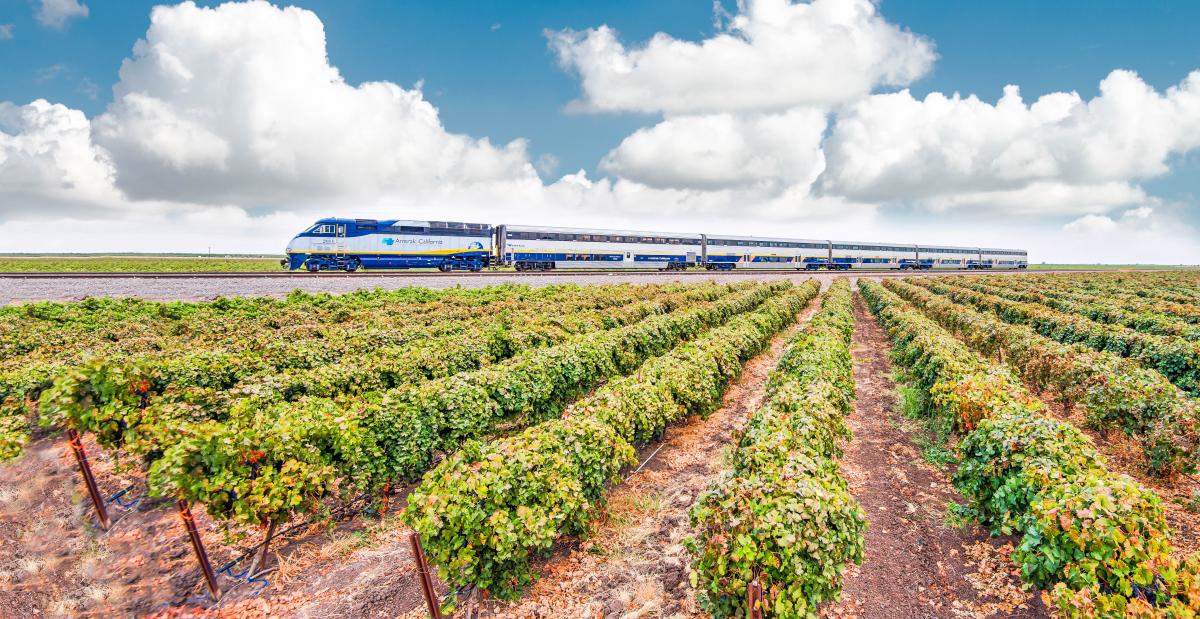 Amtrak is adding a new morning express line from Southern California to Sacramento May 7 that will give travelers more options to reach California's capital as well as giving them more time in the city than previously.
The Amtrak San Joaquins schedule is now updated to bring travelers from as far south of Fresno into the city by 8 a.m. Previously, travelers couldn't arrive via the train until 11:20 a.m.
"Launching the Morning Express service has been a central component of our business plan and growth strategy," said Stacey Mortensen, executive director of the San Joaquin Joint Powers Authority, which manages and administers the service. "We are excited to be able to now provide this improved service for our passengers, as it will help fill a longtime need in the community for more convenient travel options to and from the State Capitol."
The new route will depart Fresno at 4:25 a.m. with stops in Madera, Merced, Turlock, Modesto, Stockton and Lodi before reaching Sacramento Valley Station at Fifth and I streets downtown. Return trains leave Sacramento at 12:41 p.m. and 5:30 p.m., making the same stops.
"We're happy that Amtrak is expanding its service to give people more options to reach Sacramento," said Visit Sacramento President and CEO Mike Testa. "Bringing people into town earlier gives them more opportunity to explore the city, dine at our restaurants and have an even more enjoyable stay, as well as making it easier for business travelers to choose Sacramento as a destination for meetings and conferences."
Sacramento Valley Station is conveniently located in downtown Sacramento for access to the Capitol, Old Sacrament, the Golden 1 Center and many businesses as well as state agencies. Arrival at the station also gives travelers access to bus and light rail lines for easy transit throughout the region.
In addition to tourists and business travelers, the addition of the earlier train is attractive to student groups, many of which seek to arrive in Sacramento early for a full day visiting the Capitol, Old Sacramento, Sutter's Fort, the California State Railroad Museum and other educational sites.
Train cars on the Amtrak San Joaquins are well equipped, featuring free WiFi and comfortable seats in addition to a café car that is fully stocked with snacks, sandwiches, coffee, craft beer and more.
To book a ticket, visit the Amtrak San Joaquins website or call 800-872-7245 (USA-RAIL).