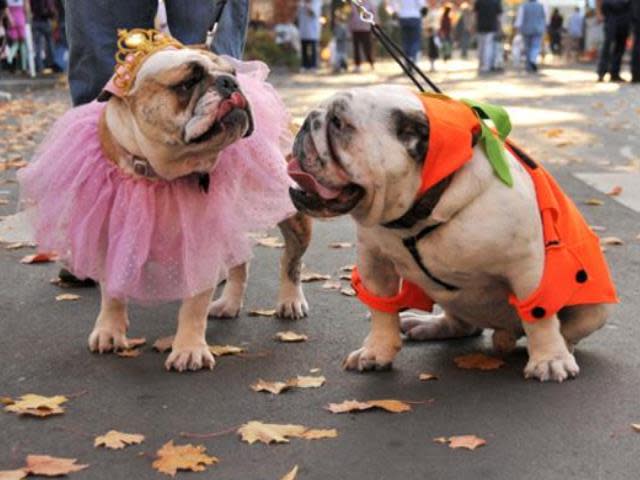 Photo courtesy of Midtown Association.
Are you looking for spooky things to do this almost-Halloween week? Test drive your costume (like the doggies above!) at one of the Sacramento365 Top 6 Events below.
---
U-NITE
Crocker Art Museum
Thurs 10/26
The Haunted Fort
Sutter's Fort State Historic Park
Fri 10/27 & Sat 10/28
Midnite Events presents Fright Night
Sacramento Convention Center
Fri 10/27
El Panteon de Sacramento: Hope, Resistance y Amor
2020 J St.
Sat 10/28 & Sun 10/29
Sacramento Women's Expo
Sacramento Convention Center
Sat 10/28
Midtown Halloween Festival and Pooch Parade
Marshall Park
Sat 10/28
 
---

ARTober is a month-long celebration of the arts that puts a spotlight on the talent and creativity of artists throughout the region. Throughout the month the public can experience and participate in art events, performances, and free family activities including exhibitions, poetry slams, art festivals, concerts, musicals, and plays.
Find things to do in Sacramento this week and every day of the year at Sacramento365!