There's nothing quite like sipping on cocktails as you take in views of the Sacramento skyline. Here are five rooftop bars that not only offer stunning views of Sacramento, but delicious craft cocktails and small bites as well.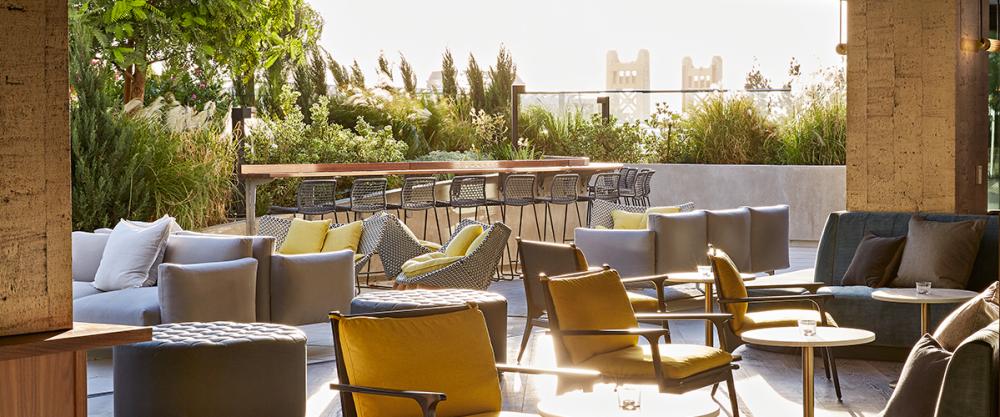 Image Courtesy of: Revival at the Sawyer
This iconic Sacramento rooftop bar is located on the 16-story Kimpton Sawyer Hotel near Golden 1 Center. Revival at the Sawyer is the perfect spot to relax poolside while enjoying delicious cocktails and small bites.
Sip on craft cocktails and enjoy delicious gourmet burgers as you take in views of the Sacramento skyline at this trendy rooftop bar. Looking to keep the party going all day long? Darling Aviary offers a wide variety of delicious brunch menu items and breakfast cocktails.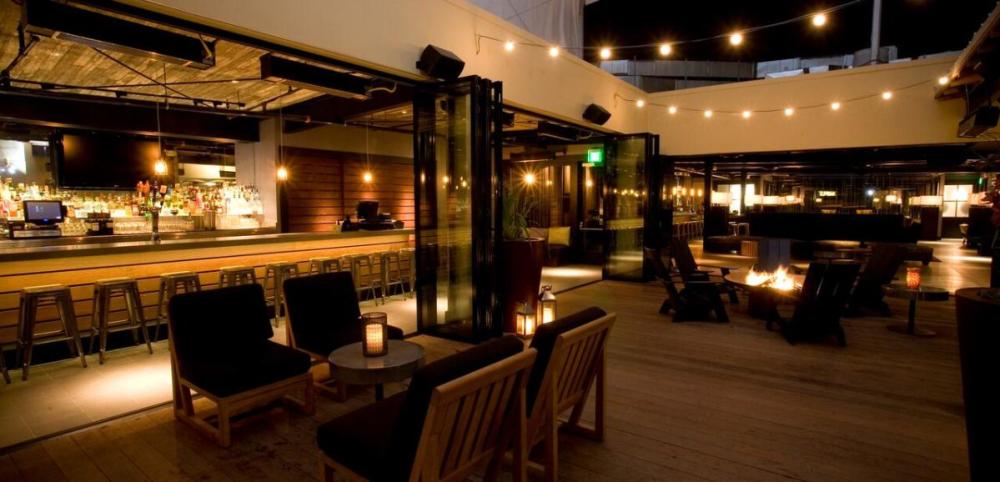 Image Courtesy of: Mix Downtown
Mix Downtown is a popular Sacramento nightclub located atop Public House Downtown on 16th and L streets. This modern and trendy bar is known for its inviting social scene with fire pits, an intimate dance floor, and semi-private booths. Be sure to visit their website, as there's always something happening at Mix Downtown on the weekends.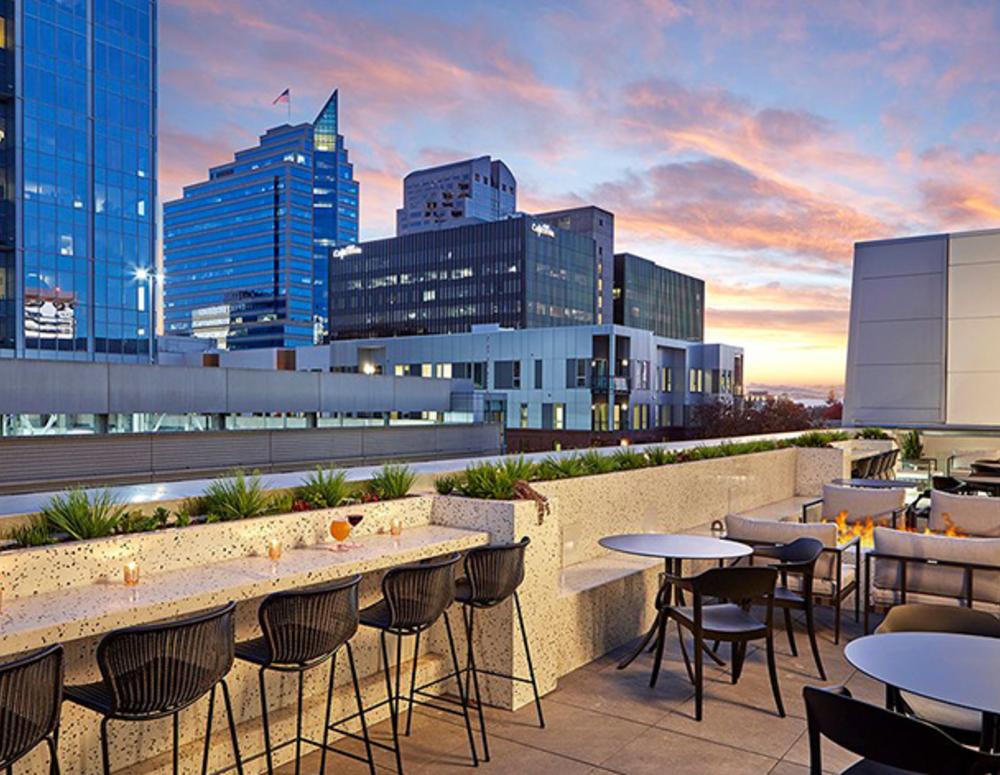 Image Courtesy of: Clayton Club
Take in sweeping views of Downtown Sacramento from Clayton Club's rooftop bar and lounge located atop the Hyatt Centric Hotel. With dozens of craft cocktails and plenty of small bites like shrimp ceviche and Peruvian empanadas, you definitely won't want to miss trying this rooftop bar.
The Midtown Rooftop Lounge, located on J Street, offers immaculate vibes and drinks ranging from draft beer, wine and champagne to craft cocktails. Be sure to grab your friends and head out to this rooftop bar on a weekend, as they have live DJs every Friday and Saturday.