Spring is in the air in the Sacramento region, bringing beautiful weather, blooming plants, and one of the largest farmers market scenes in the nation. Visiting one of Sacramento's farmers markets is the perfect way to experience our region's bounty of crops. Here's everything you need to know about Sacramento's extensive farmers market scene.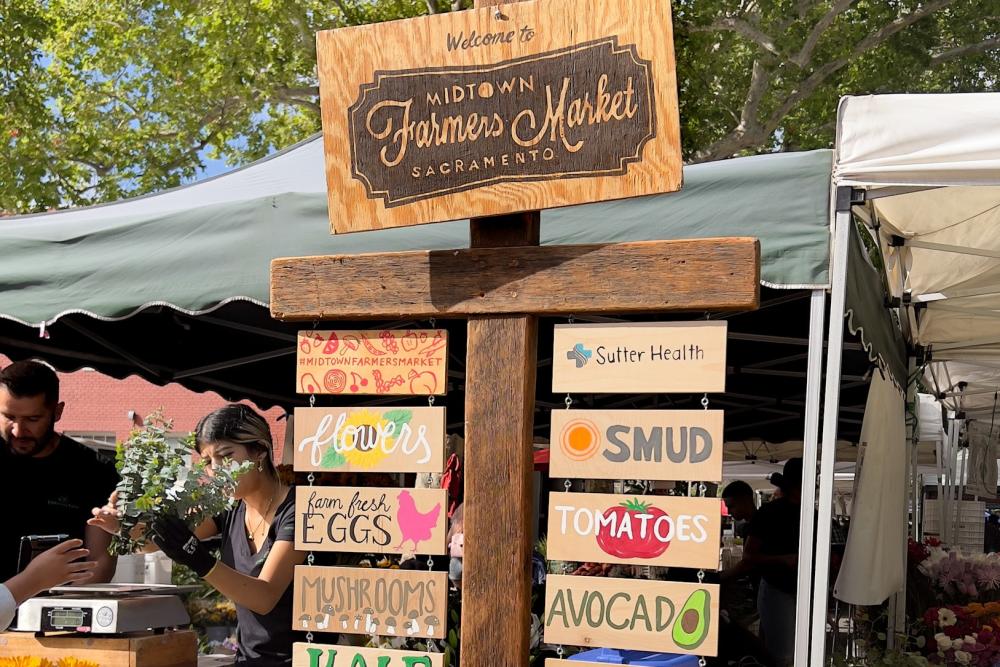 Image Courtesy of: Midtown Association
1050 20th St.
Every Saturday, year-round, from 8 a.m. to 1 p.m.
Spanning over five blocks, the Midtown Farmers Market has over 200 vendors including local agriculture, prepared foods, artisans, crafters, and service offerings.
Capitol Mall
Every Wednesday, May 3 to Sept. 27, from 10 a.m. to 1 p.m.
Downtown Sacramento's Farmers Market offers the freshest California-grown seasonal favorites including fruits, vegetables, baked goods, flowers, herbs, and cheeses.
Cesar Chavez Plaza | 910 I St.
Every Thursday, May 4 to Sept. 28, from 10 a.m. to 1:30 p.m.
Take a step away from the office for a long lunch break at Bodega Days at Cesar Chavez Plaza, featuring farm-fresh produce, freshly baked bread, locally crafted gifts and artist creations, and a wide variety of food vendors.  

Oak Park Farmers Market
McClatchy Park | 3500 5th Ave
Every Saturday through November 18th, from 9 a.m. to 1 p.m.
The Oak Park Farmers Market features a diverse group of vendors selling locally produced and delicious fruits and vegetables, specialty plants and sprouts, breads, cheeses, tamales, fresh flowers and more.
Carmichael Park | 5750 Grant Ave.
Every Sunday, year-round, from 9 a.m. to 2 p.m.
Carmichael Farmers Market offers a wide variety of fruits and vegetables, honey, eggs, meat, herbs, olive oil, cheeses, and olives. If you're looking for freshly prepared items, many craft and food vendors offer items such as hummus, yogurt, veggie dips, sauerkraut, salsa, rubs, pies, bread, scones, and more.
Behind Funderland | E Park Road & 14th Avenue
Every Sunday, year-round, from 9 a.m. to 1 p.m.
The William Land Park Farmers Market features fresh local produce, coffee, arts and craft vendors, meat vendors, and more.
In front of Macy's parking lot | 6041 Sunrise Blvd.
Every Saturday, year-round, from 8 a.m. to 1 p.m.
The Sunrise Mall Farmers Market features over 80 vendors that offer fresh organic produce, baked goods, canned fruits and vegetables, cut flowers, prepared foods, crafts, and more.
Natomas Farmers Market
North Natomas Regional Park | 2501 New Market Drive
Every Saturday, May 28 to Sept. 24, from 8 a.m. to noon.
State Parking Lot - Under Hwy. 50 at 8th & W Streets
Every Sunday, year-round, from 8 a.m. to noon
Country Club Plaza | Butano Drive parking lot
Every Saturday, year-round, from 8 a.m. to noon
65th Street bend, behind the old Sears Automotive | 6117 Florin Road
Every Thursday, year-round, from 8 a.m. to noon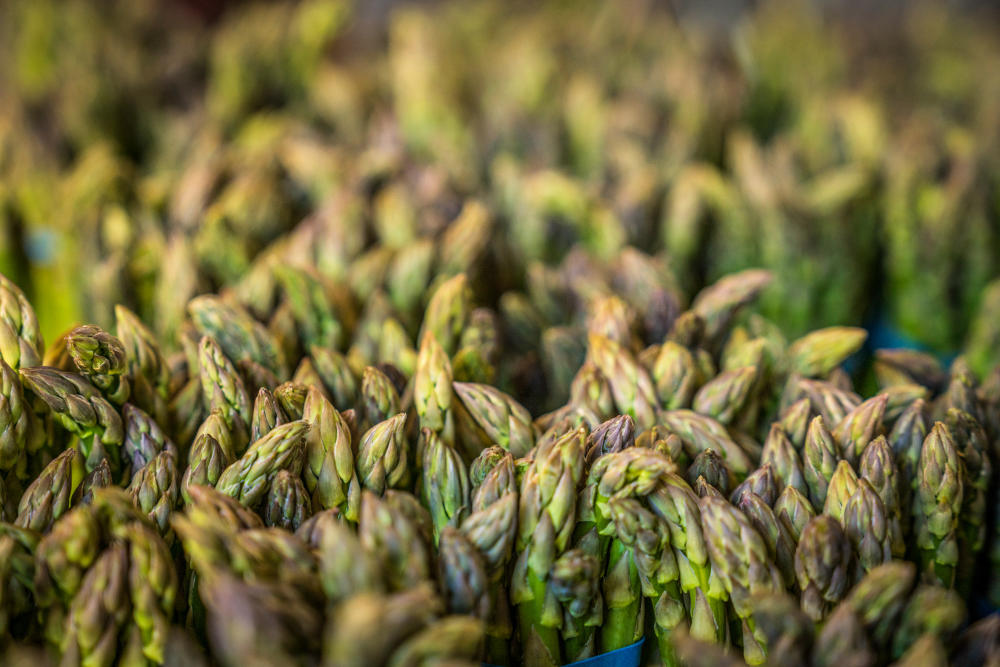 Wanting to know what's in season here in Sacramento?
Check out www.seasonalfoodguide.org, which is a national database of seasonal food.