It takes a minute, but you need not go far to learn about the ways Black Americans helped shape the Sacramento region. Visit Sacramento in conjunction with Cal Events has been working on a series of cultural tour itineraries built around the diversity of the Sacramento region. In celebration of Black History Month, here's a peek at some of the itinerary highlights from the familiarity of Oak Park to the lesser-known areas in Gold Country.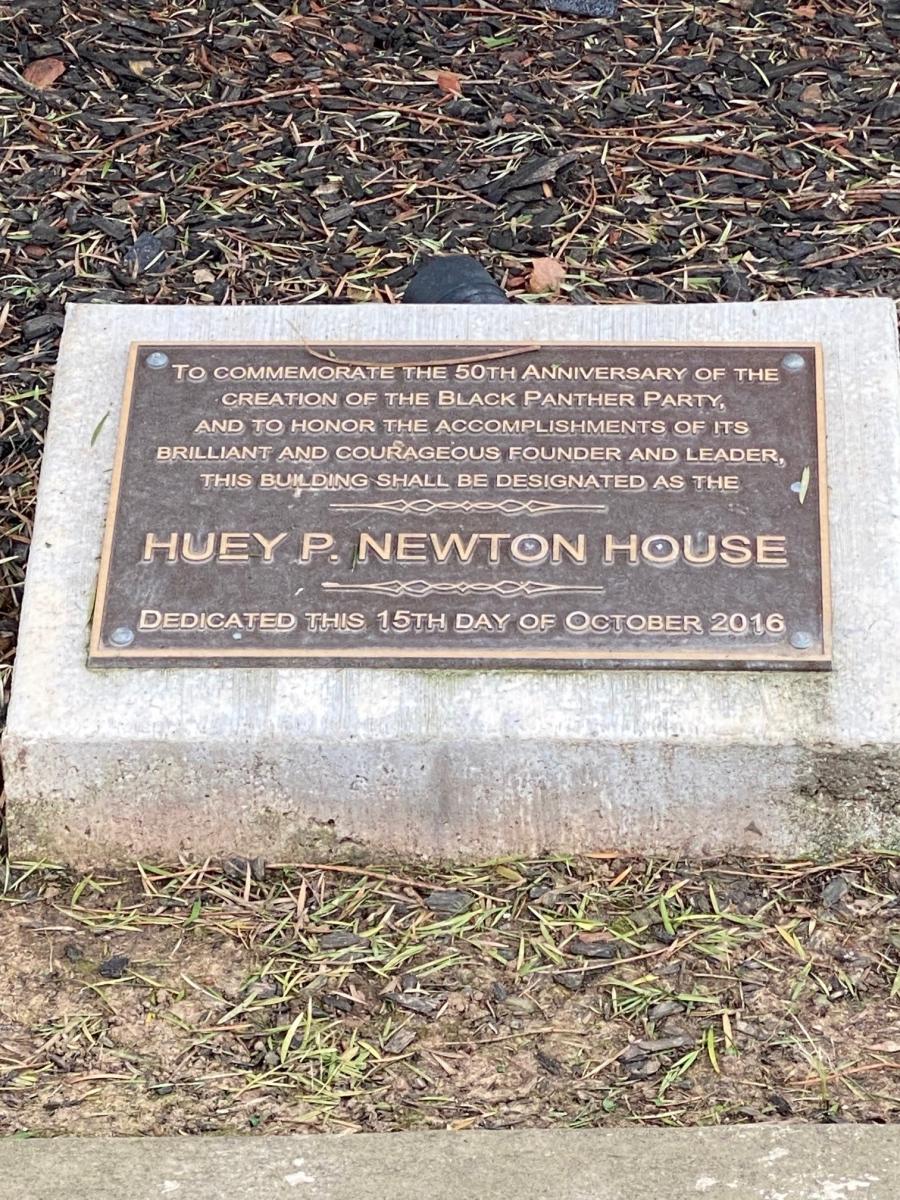 Black Panther Party in Oak Park
In the late 1960s the (Oakland-based) Black Panther Party rose to prominence for both its militancy and its programs to aid struggling Black communities. This included free breakfasts for children, education and tutoring classes, and legal aid.  Oak Park, Sacramento's first suburb, and home to an array of businesses, was an area where African Americans at one time were the dominant group living there. As a result, in the 1960s, the Sacramento branch of the Black Panther Party set up an office in the neighborhood. In 2016, Mayor Kevin Johnson designated a Victorian-era home on Third Avenue as the Huey P. Newton House to honor the accomplishments of the Black Panther Party and its founder and leader.
Coloma and Gooch-Monroe Family of Freed Slaves
Coloma, a 45-minute drive from Sacramento, is the location of Marshall Gold Discovery State Park, where gold was discovered. The discovery of gold led to a migration of people from all over the world to California in hopes of becoming rich. The area around Coloma was built up by one of America's first families of freed enslaved people.  Nancy and Peter Gooch were born into slavery. Their owner brought them to California to work and take care of his needs. When California entered statehood in 1850, Peter and Nancy were freed. They bought 80 acres of land in 1858 and would eventually own 429 acres in Coloma. However, much of it would be taken by the State of California through eminent domain. Today the orchards they built occupy only two acres of land on the 576 acres of the park. They are in the process of restoration to tell the broader story of African Americans in Coloma. Learn more.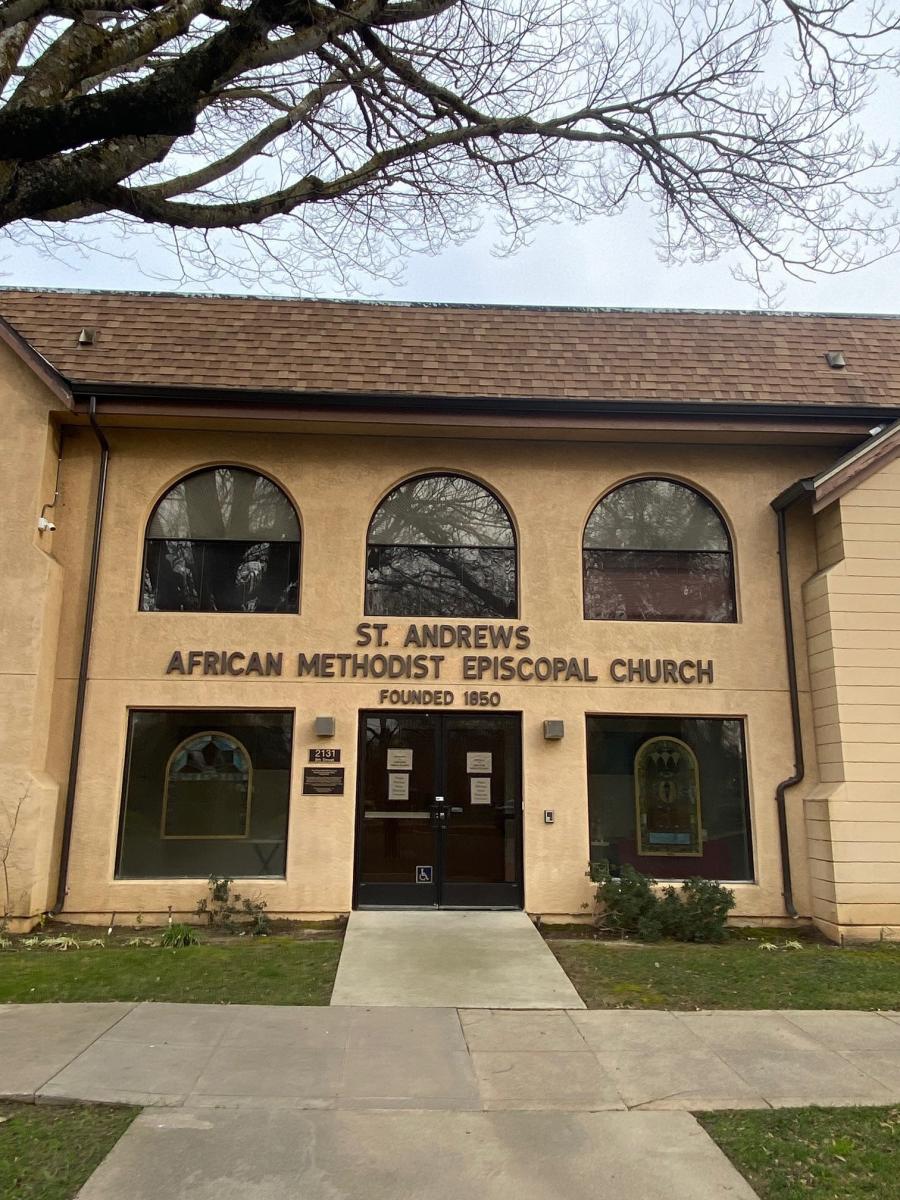 St. Andrews African Methodist Episcopal Church
Founded in 1850, St. Andrews is the oldest continuous A.M.E. congregation on the west coast. Located at 2131 Eighth St. in Sacramento, this structure was built in 1851. The original church site was at Seventh Street between G and H streets. It was declared a State Historic Landmark on Jan. 27, 1995, by the California State Historical Landmarks Commission. Between 1855 and 1865, the church hosted three of the four California Colored Citizens' Conventions, which were organized to "illustrate the economic progress Black Californians had made during their short residency in the state and to highlight a number of civil rights grievances, including the inability of African American males to vote."