Marketing
Staff Bios

Sonya Bradley
(sbradley@visitsacramento.com)
Chief of Diversity, Equity and Inclusion
In April 2021, Sonya transitioned from serving as Visit Sacramento's longtime Chief Marketing Officer to the Chief of Diversity, Equity & Inclusion. This position was created specifically to address the organization's commitment to taking actions and creating change when it comes to DEI within Visit Sacramento, the tourism industry in the Sacramento region and beyond.
As a 25-year veteran of the tourism industry, Sonya felt a deep, personal call to use her expertise, widespread relationships, and experiences to create a better path forward for people of color and other underrepresented people in her community to be part of Sacramento's tourism industry. In this role, she is involved with all Visit Sacramento departments to ensure that DEI is brought to the forefront of every program and practice. Sonya shares and collaborates on best practices and continues to explore with peers around the country how tourism organizations can better incorporate DEI into daily operations.
She has a Bachelor of Arts degree from Pepperdine University and a Master of Science from San Jose State University. She serves on various committee and Boards, including CalTravel, Destinations International, DMA West, and a Sacramento non-profit that focuses on youth and family. She's a self-described nerd who enjoys reading (especially true crime), armchair decorating, traveling, spending time with family, going to baseball games and hacking around a golf course.

Brandon Darnell
(bdarnell@visitsacramento.com)
Director of Content
Brandon Darnell came to work for Visit Sacramento as content marketing manager in 2012. He graduated from California State University, Sacramento, with a degree in journalism. He began his career as a journalist working for a local newspaper in Lincoln, Calif., before eventually coming back to Sacramento to work for an online daily news site. While there, he covered the arts, food and drink, business and local politics.

Between jobs in journalism, Brandon moved to Paris, France, and spent time traveling as well as writing freelance articles for a variety of travel, auto and lifestyle publications.

At Visit Sacramento, Brandon oversees blog design and content, the Visit Sacramento website, manages social media strategies, and creates and edits written, photographic and video content.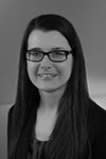 Joselyn Nussbaum
(jnussbaum@visitsacramento.com)
Director of Digital Operations
Joselyn began working at Visit Sacramento in 2013 as the Tourism Coordinator. At the time, the organization was switching to a new customer relationship management system that is better suited for destination marketing organizations, and she helped facilitate this process. Her interest in technology and ability to learn new programs proved useful, and she began instructing both Visit Sacramento staff and external partner organizations on how to use the system. In her current role, Joselyn is responsible for maximizing the overall functionality and use of the organization's technological platforms.

Prior to her time at Visit Sacramento, Joselyn worked and studied in Germany and Sweden. She was also a travel agent for several years, and has seen more of the world than her own homeland. She has a BA in Psychology, an MS in Business & Economics, and an AS in Web Development. She enjoys a good book, a good crossword puzzle, a great beer, and finding subtle ways to annoy her cat.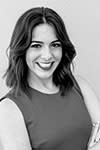 Karlee Cemo-McIntosh
(kcemo@visitsacramento.com)
Brand & Community Engagement Director
Sponsorship Success Manager
A Sacramento native with an undeniable passion for the city, Karlee has been part of the Visit Sacramento team since 2015, overseeing Sacramento365 and has played a key role in marketing strategies for the organization. She helps to lead destination development at Visit Sacramento, which includes the partnership and sponsorship team.
Prior to joining Visit Sacramento, Karlee served as the Director of Marketing for a local law firm and managed the marketing for two start-ups.
She has a Bachelor's degree from San Diego State University in Interdisciplinary Studies with an emphasis in Journalism, Sociology, Television and Film.
These days, Karlee's free time involves a lot of watching Sesame Street and picking up baby toys on the floor. She and her husband Eric welcomed their first child, Poppy, in April 2020.
Jamila B. Khan Roughani
(jkhan@visitsacramento.com)
Social Media Manager
Jamila works to make sure that cultural and recreational events are highlighted on the online calendar and across Visit Sacramento's social networks. She also steps away from her computer and smartphone to attend and report on a number of these festivities on behalf of the organization -- a difficult task indeed.
Prior to working at Visit Sacramento, she learned the craft of social storytelling as an editorial assistant at the Style Media Group and as an account executive at the Silicon Valley-based marketing communications firm Jennifer Jones and Partners.
On the off chance that she has free time, Jamila can be found reading up on latest fashion trends and baking her famous Milky Way brownies.
Montana Lynch
(mlynch@visitsacramento.com)
Marketing and Communications Specialist
As Marketing and Communications Specialist, Montana assists with marketing and communications projects, including Sacramento 365, partnership development, email campaigns and sponsor reporting.
Montana received her bachelor's degree from California State University, Chico in 2016 and her master's degree in Communications from Southern New Hampshire University in 2019. Prior to Visit Sacramento, Montana has worked many unique positions in many locations such as a photopass photographer at the Disneyland Resort and volunteer coordinator at Habitat for Humanity of Greater Sacramento.
In her spare time, she enjoys sharpening her drawing and photography skills, visiting theme parks, and exploring the many sites in California.
Caroline Morales
(cmorales1@visitsacramento.com)
Content Specialist
As a Content Specialist at Visit Sacramento, Caroline tells the stories of Sacramento people, organizations and more by writing engaging stories to populate our blog and other digital properties.
Caroline graduated from Sonoma State University with her Bachelor's degree in Communications and Media Studies. She is currently pursuing her Master's degree in Mass Communications with an emphasis in Social Media at the University of Florida. Prior to joining Visit Sacramento, Caroline worked as a Digital Content Producer at ABC10 News and as a Social Media Manager at a student travel agency.
Despite most of her free time being devoted to grad school, Caroline enjoys traveling, shopping and going to just about every country concert that comes into town.