Administration
STAFF BIOS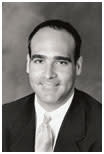 Mike Testa
(mtesta@visitsacramento.com)
President & CEO, Visit Sacramento
As President and Chief Executive Officer of Visit Sacramento, Mike is honored to lead a team of sales and marketing professionals who are committed to creating demand for Sacramento as a convention, leisure travel, sports, food, and film destination to drive hotel room nights, create economic impact, and to improve the quality of life of our region's residents.
Mike was formerly the Chief Operating Officer and SVP for Visit Sacramento. Prior to his service with Visit Sacramento, he was the director of sales and marketing for the Downtown Sacramento Partnership. From 1992 to 1998, Testa held a variety of communications, finance, and sales and marketing positions with a Sacramento-based political consulting firm and a subsidiary of San Francisco-based PG&E.
Daniel Santucci, CPA
(dsantucci@visitsacramento.com)
Director of Accounting
Linda Odell
(lodell@visitsacramento.com)
Director of Human Resources
Harminder Chahal
(hchahal@visitsacramento.com)
Staff Accountant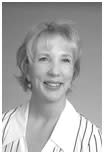 Julie von Geldern
(jvongeldern@visitsacramento.com)
Office Manager
Julie von Geldern has been with Visit Sacramento since July 2003. As the Office Manager, she is responsible for the day-to-day operations of the main office and overseeing the Old Sacramento Visitors Center. Her duties include providing support for the entire 40-plus-person staff, ranging from computer assistance to keeping the office stocked with supplies. In addition, she supervises the front desk, office support and Visitor Center staffs.
Von Geldern led the office move for staff in 2004 from the previous building to the current one at 1608 I St. She oversaw the interior design of the office, the addition of new furniture and installation of office equipment.
Prior to Visit Sacramento, von Geldern was employed with Mering and Associates Advertising agency for 10 years as their Office Manager and Print Production Manager.
Julie enjoys golfing, running, skiing, swimming and spending time with her son, Erik.
Elizabeth Anderson
(eaanderson@visitsacramento.com)
Office Administrator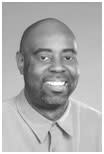 Zephaniah Smith
(zsmith@visitsacramento.com)
Office Services Coordinator
This Arkansas native joined the staff in 2000 as the Office Services Coordinator. He manages the office shipping and receiving, distribution of Visitors' Guides throughout the city and the U.S., pick-ups and deliveries, inventory of office supplies and mail services.
Upon leaving Arkansas, Smith ventured west to discover gold. Soon after arriving in Sacramento, Smith realized this river city was home. His background includes data entry and shipping and receiving. "Z's" number-one hobby is the Dallas Cowboys and all things Cowboys. He and his wife Stephanie have three children, daughters Talija and Lanice, and a son, "ZJ."