Share a Day in Sacramento
Sacramento is a great Central Valley destination. Sitting at the confluence of the Sacramento and American rivers, it offers plenty of ways to stay cool in the summer, and the fertile farmland surrounding the city provides all the fresh food and drink that earned Sacramento the title of America's Farm-to-Fork Capital.

When you travel up the highway to Sacramento, take a quick detour to Clarksburg - just 15 minutes from downtown Sacramento - and visit the award-winning wine destinations such as Bogle Vineyards and the Old Sugar Mill, which offers tastings of 15 local wineries.
Entering Sacramento on Interstate 5, take the Q Street exit and head to the left, where you'll come to see the iconic Tower Bridge that links Sacramento and West Sacramento. Head to the base of it and find yourself in historic Old Sacramento, 28 acres of Gold Rush-era buildings, museums and eateries.
One of those museums is the California State Railroad Museum, the largest of its kind in North America. Step inside to learn about the building of the transcontinental railroad and explore numerous restored train engines and rail cars such as a dining car and a mail car. Excursion trains take visitors through the area surrounding Sacramento.
If you're looking for something to eat, Old Sacramento has you covered. You can snack on ice cream, candy and donuts, or for a full meal you can take a seat at local places such as Fat City Bar & Café or Fanny Ann's Saloon. You can even eat on the river at The Pilothouse restaurant on the Delta King, a restored paddle wheeler that now serves as a hotel.
Dive deeper into the inner workings of California with a visit to the State Capitol. The building is free to enter and is not only the working seat of government of California, but is also a museum that showcases California's early days of statehood.
Don't forget to walk through Capitol Park, which surrounds the Capitol. The park is full of memorials and monuments, divers flora and fauna, and it also houses the World Peace Rose Garden - a beautiful stop for photos.
In nearby Midtown Sacramento, you can visit a multitude of art galleries, local boutiques and pop into a bar to sample one of Sacramento's craft cocktails or local beers.
With more than 35 local breweries, Sacramento's beer scene is taking flight, and bars such as Goldfield Trading Post, Hook & Ladder Manufacturing Co. and Tank House BBQ & Bar keep the local ones in stock. You'll also find a delightful mix of craft cocktails, often made with local ingredients.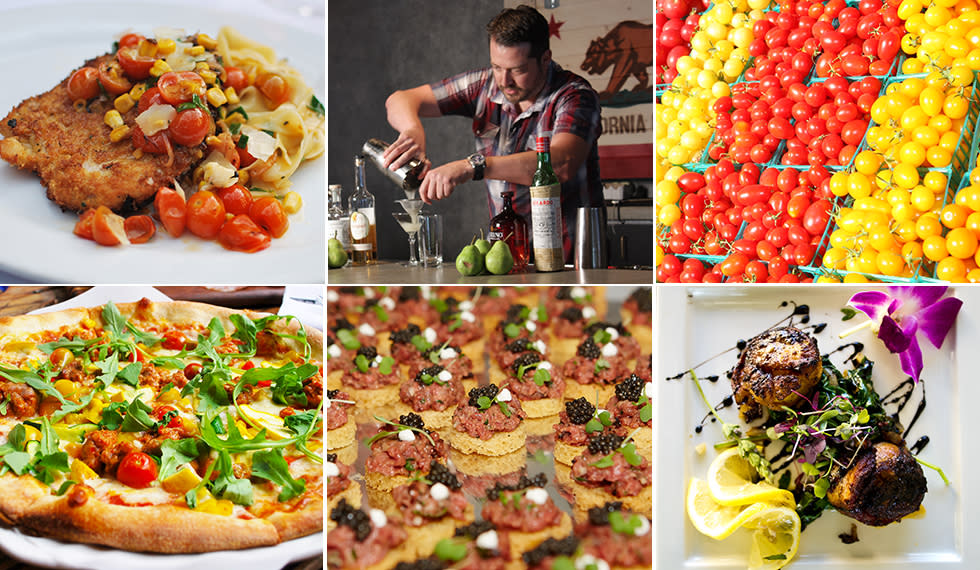 When it's time for dinner, check out one of Sacramento's many locally owned restaurants featuring farm-to-fork menu items. Places like Ella Dining Room & Bar, Grange Restaurant & Bar, Mulvaney's B&L, and Hock Farm Craft & Provisions focus on changing menus featuring the freshest ingredients - often bought that day at farmers markets. Other popular restaurants featuring locally sourced ingredients include Capital Dime, The Red Rabbit Kitchen & Bar and the vegetarian haven that is Mother.
After dinner, check out Sacramento's arts scene. With professional ballet, opera and theater companies, there's always a good show. Plenty of film festivals, live music shows and other events are also plentiful. Visit Sacramento365.com for a full listing of the events in California's capital.