Meet In Sacramento
Sacramento is experiencing a true renaissance. It is alive and buzzing with new sights, sounds, and smells. As America's Farm-to-Fork Capital, it fuses surrounding farms with local restaurants, which led to the explosion of our farm-fresh food scene. The newly opened Golden 1 Center is the heart of a revitalized downtown core that is walkable and home to new hotels and an entertainment district.
It's one of California's most affordable and accessible cities, served by 150 flights daily. The soon-to-be-expanded convention center currently offers 384,000 sq. ft. of event space, 137,500 sq. ft. of exhibit space, and 31 meeting rooms. There are more than 2,000 hotel rooms within walking distance of the center and a total of 4,000 hotel rooms are within a three-mile radius. Major hotel brands include the Hyatt, Sheraton, Marriott, Kimpton, Hilton, DoubleTree, Embassy, Westin and Holiday Inn.
While the evolution of this city continues to progress at breathtaking speed, we hold tight to our history, diversity and natural beauty, which enriches our culture and unique character. It's all happening here and now, and you too will feel the excitement. Don't take our word for it, hear what other meeting planners say about Sacramento. Make Sacramento your next meeting destination.
Free Visitors Guide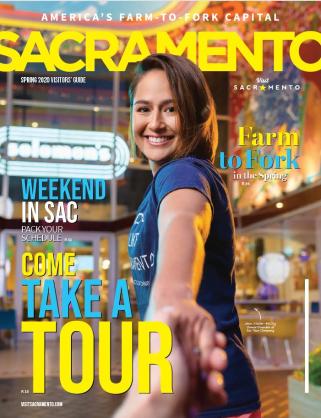 Get Inspired:
by the people and places of Sacramento in the digital Visitors Guide.
Getting Around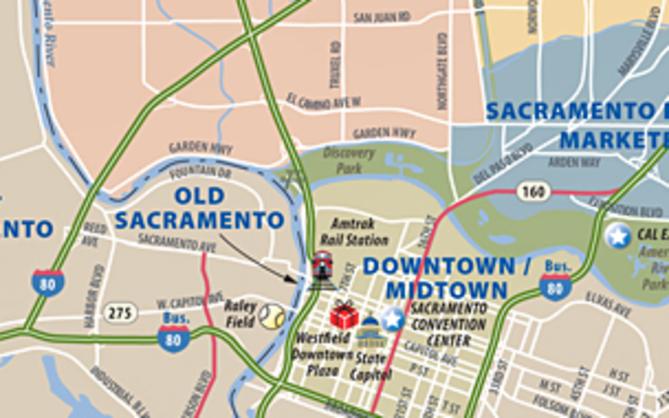 Things to Do