AMGEN Tour of California 2017
Friday, May 12, 2017
2017 Amgen Tour of California Opening Ceremonies

Saturday, May 13, 2017
Amgen Breakaway from Heart Disease Women's Race - Stage 3 (click here for route map)

Sunday, May 14, 2017
Amgen Breakaway from Heart Disease Women's Race - Stage 4 Overall Finish (click here for route map)
Amgen Tour of California Overall Men's Start (click here for route map) 
The Amgen Tour of California will celebrate the 2017 race in Sacramento, California's state capital, with Men's and Women's races on both Saturday, May 13 and Sunday, May 14. This is the twelfth annual edition of the race and presented locally by Sutter Health who is committed to partnering with patients, their family members, and the community to provide high-value, personalized care.

The capital city of California has hosted the Amgen Tour of California nine times with an Overall Finish in 2016. This year, Sacramento welcomes the Men's Overall Start back! The course will travel along the Sacramento River and cross Tower Bridge twice before returning downtown where fans will anxiously wait along the traditional finish circuits around the Capitol building.

The 2017 race will mark the first year the men's race has been elevated to UCI WorldTour status, making it the only stage race in North America to receive this prestigious classification. The upcoming race will also be the tenth consecutive year that a women's competition will be held as part of the Amgen Tour of California. Sacrament is lucky enough to host Stage 3 as well as the Overall Finish of the Amgen Breakaway from Heart Disease Women's Race.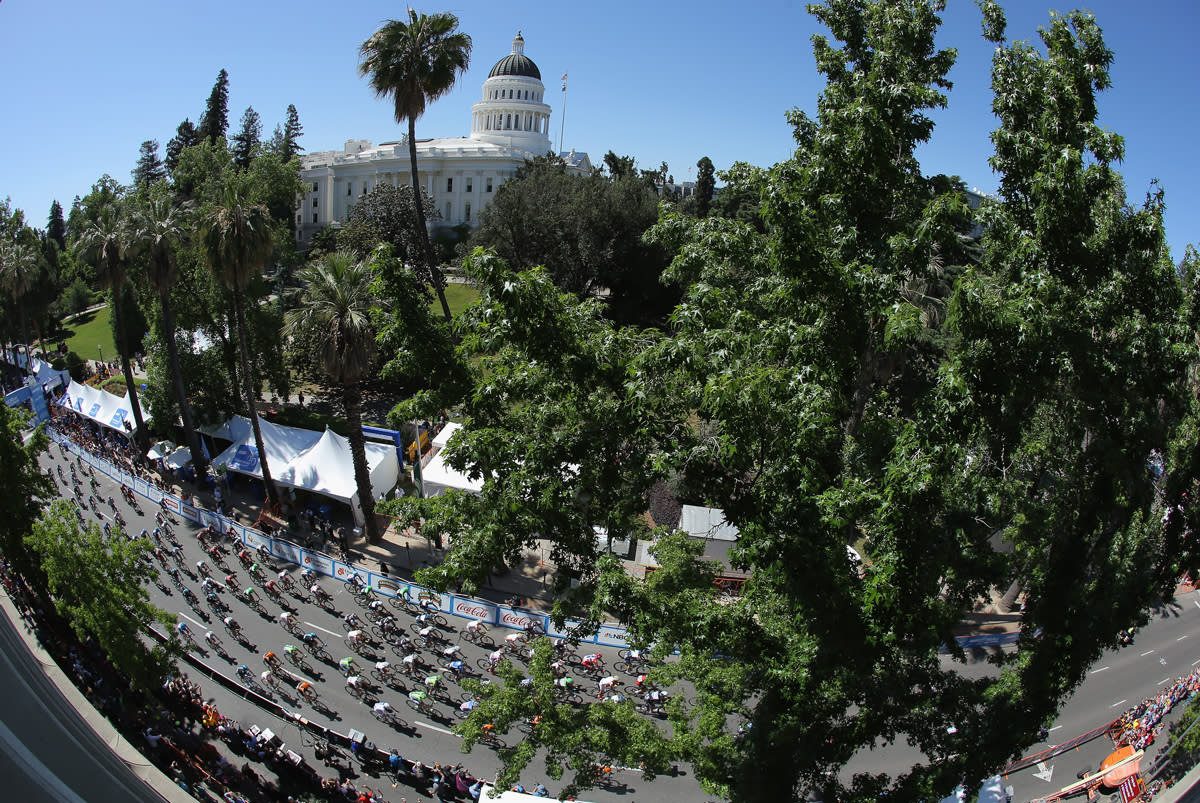 Where to Park
Sacramento street parking in the city is generally free on Sundays (except for Old Sacramento) in most areas. Please pay attention to parking signs. Parking lots and garages will still require payments. There are several city lots in Downtown Sacramento and other pay lots in the area.
  
For spectators riding their bikes to the event, a free bike valet will be set up near the west steps of the Capitol.

Click here for a city parking map.