What is Sacramento Pride?
Sacramento Pride is a celebration, commemoration and exaltation. In short, it's whatever you want it to be. Every June, we honor how far our LGBTQ community has come, the trailblazers who got us here, and the continued perseverance and activism of the queer community in Sacramento and beyond. Official Sacramento Pride events include a Pride Festival and Pride March presented by the Sacramento LGBT Community Center, but additional programming is hosted by businesses and organizations throughout the city all month long.
How did Sacramento Pride begin?
Like the Stonewall Riots and subsequent liberation marches in New York, Sacramento Pride began as a response to injustice. In March 1979, a police raid on the gay disco Upstairs/Downstairs brought wider attention to systemic discrimination against LGBTQ people in our city, and local activists responded with community action. They staged the first official Pride March two months later in June 1979, beginning a tradition that to this day combines unity, allyship and activism.
When is Sacramento Pride?
Our citywide celebration is held on the second weekend in June and corresponds with National Pride Month. Our dates for the 2023 Sacramento Pride Festival are Saturday, June 10 and Sunday, June 11, 2023. The Pride March will also be held on June 11.
Where is Sacramento Pride?
Sacramento Pride is held outdoors at Sacramento's Capitol Mall between 3rd and 7th streets, in the heart of downtown and just steps away from the Golden 1 Center. The festival grounds are flanked by picturesque views of the State Capitol building and the iconic Tower Bridge. The event is just blocks away from Sacramento's Lavender Heights district, home of the Sacramento LGBT Community Center and famous LGBTQ nightlife. Our Pride March begins at South Side Park–where the original 1979 march commenced–and travels along T Street, up 10th Street and concludes at Capitol Mall.
Who can attend? Is it family friendly?
As long as judgment and negativity are left at the door, anyone is welcome at Sacramento Pride. Pride Festival and Pride March are family friendly and age appropriate, but if you're looking for adult-only programming, we recommend checking out the many events hosted by local LGBTQ bars and restaurants. The Sacramento Children's Museum also hosts an annual Pride with Leo and Friends event, which is the only initiative specifically designed for kids. We've compiled several other family-friendly ideas for LGBTQ families here.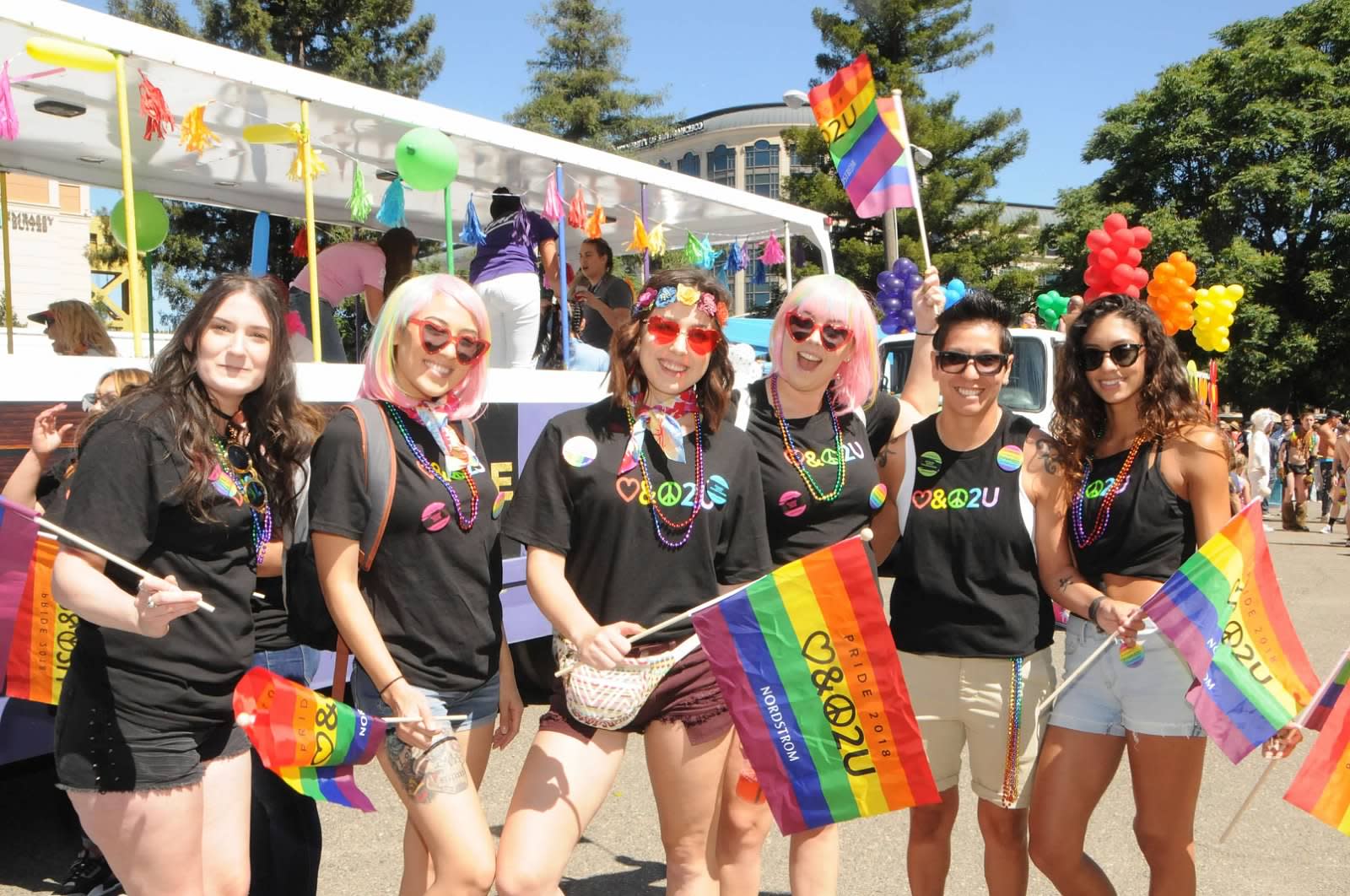 What events can I expect to see during Sacramento Pride?
Expect to witness the full depth and breadth of LGBTQ identities across multiple mediums. Pride Fest includes entertainment stages, an arts pavilion, a health & wellness zone, the Q-Spot youth area, and exhibitor booths featuring local businesses, community groups and community partners. Throughout the city, local businesses and organizations host drag shows, parties, musical, and theatrical performances throughout the month, so your Pride experience isn't limited to just the festival or march.
Is there a cost to attend Sacramento Pride?
Pride March is completely free and open to the public, but tickets are required for the festival. Visitors can choose from a variety of passes including single day, weekend-long, early bird and last minute deals. Check out all festival rates and offerings at the official Sacramento Pride website.
What should I wear?
Sacramento summers can be hot, so whether you're wearing rainbows and glam or keeping it casual, make sure your clothes won't be stifling in the heat. Most of our visitors dress for the best of both worlds, wearing tee shirts and shorts that are then accented with rainbow accessories and various costume pieces. It's not uncommon to see queer-inclusive flags transformed into capes or colorful parasols bobbing above the crowd to block out the sun. We're here to celebrate ourselves (and our community), and the best way to do that is to show up as we are–while keeping in mind that comfort and safety are not compromisable.
Is there a Pride parade?
While not technically a parade, our Pride March incorporates several traditional parade elements, such as colorful floats, music, and marching groups. At its heart, the March is a demonstration of past, present and future activism. For some people, activism takes the form of community building and celebration, but you can also expect to see signs of solidarity that honor the challenging aspects of queer liberation and the leaders who inspired the changes we enjoy today. Whatever form activism takes for you, you can expect to see it represented at our Pride March.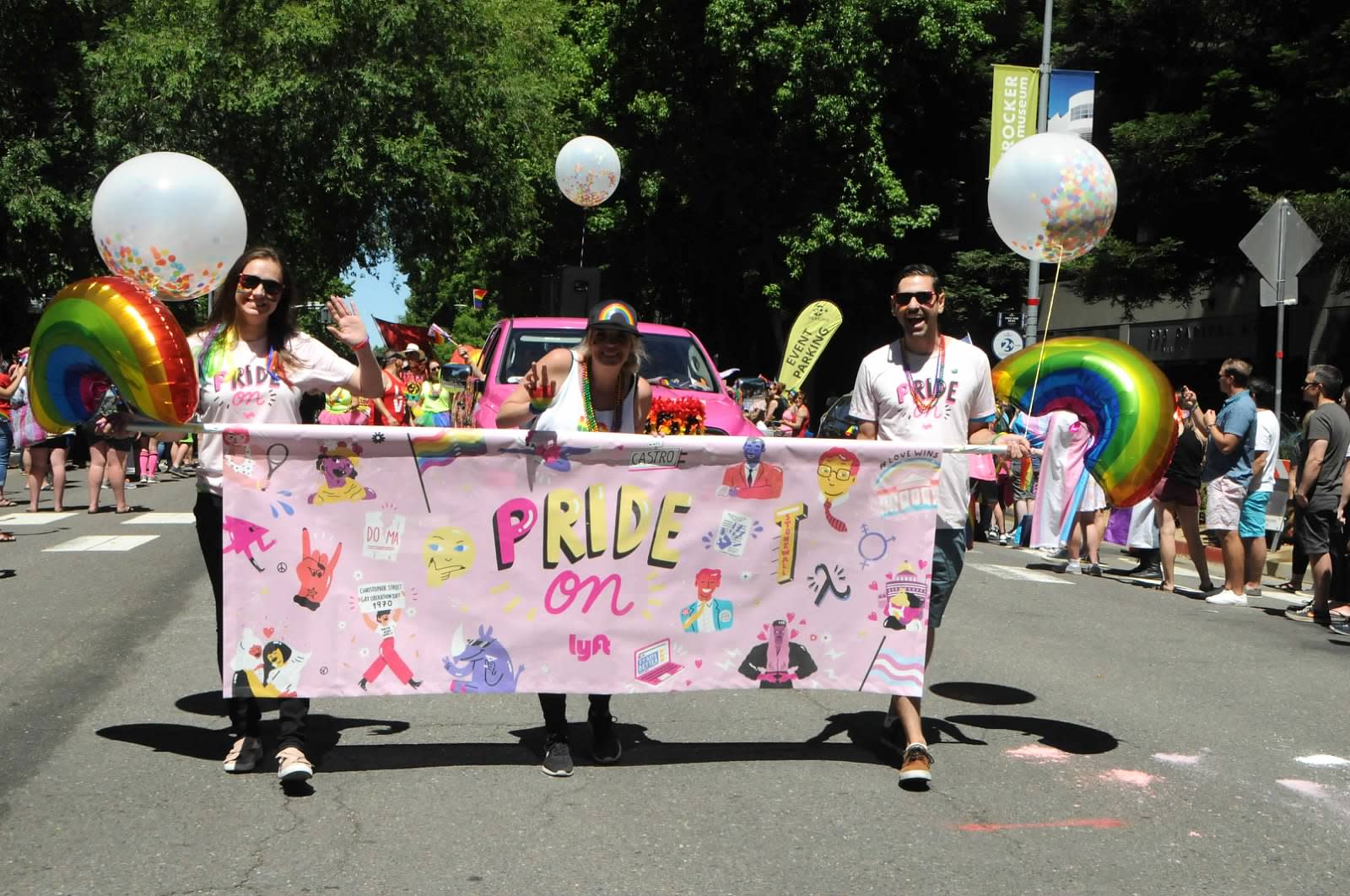 I can't make it to Sacramento Pride this year. What can LGBTQ travelers do in the city year round?
We're glad you asked. Even if your trip to Sacramento falls outside of June, you can experience Pride anytime with our LGBTQ nightlife, events, resources, art and more. You can also learn about our city's LGBTQ history and visit key sites where Sacramento's queer liberation movement began. Not sure where to start? Take a look at our handy LGBTQ walking itinerary to get you started on your own Pride-filled adventure.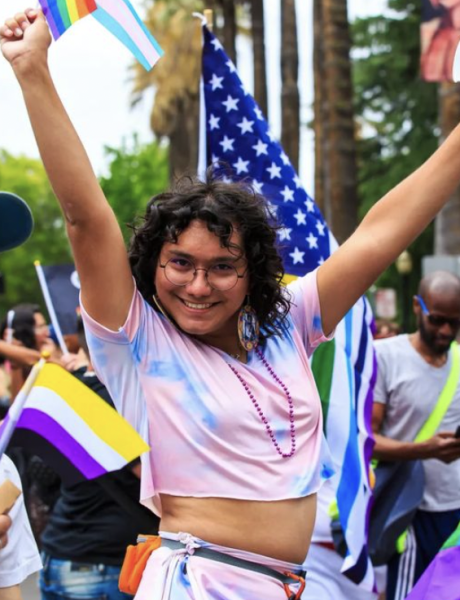 LGBTQ Welcome
Guide
Our LGBTQ Welcome Guide has essential insider tips and highlights for travelers and locals alike. Inside our guide you will find things to do, places to see, businesses to support, and so much more.
Check out the guide
LGBTQ Welcome
Guide
Our LGBTQ Welcome Guide has essential insider tips and highlights for travelers and locals alike. Inside our guide you will find things to do, places to see, businesses to support, and so much more.
Check out the guide
Visit Sacramento's LGBTQ Newsletter
Please complete the form below to receive quarterly emails from Visit Sacramento containing information about activities, events, hotel specials, and more that are related to the LGBTQ community. You may unsubscribe from these emails at any time.