Partner Benefits
Your partnership with Visit Sacramento provides direct access to more than 17 million potential customers who are visiting or planning their visit to the Sacramento area. As your advance marketing partner to this lucrative market, Visit Sacramento represents a very effective and targeted means for you to increase your company's sales.
Your annual partnership with Visit Sacramento includes the following benefits:
Marketing & Advertising Opportunities
Free promotional listing in the Sacramento Visitors' Guide, which is distributed in local hotel rooms, through the Sacramento Visitor Center, the Sacramento International Airport, the Sacramento Convention Center, the Visit Sacramento office (1608 I St.) and various tradeshows, convention packets and through individual requests from visitors. More than 180,000 copies are circulated yearly with three updates annually.
Exclusive Visit Sacramento partner discount advertising opportunities available through Sacramento Magazine at 916.452.6200.
Free online promotional listing and link on the Visit Sacramento website, www.visitsacramento.com, visited by approximately 40,000-50,000 people per month. High-impact online advertising is also available for an additional fee.
Free brochure distribution at the Sacramento Visitor Center in Old Sacramento, the Visit Sacramento offices on I Street and the Sacramento Convention Center information booth visited by more than 250,000 people annually.
Exclusive Networking & Referrals
Quarterly partner orientations provide an opportunity to introduce your business to Visit Sacramento staff and learn about Visit Sacramento sales and marketing strategies to gain the best return on your investment.
Networking opportunities at exclusive partner business mixers and exclusive events provide another venue to promote your business and build relationships.
Exclusive Referrals from Visit Sacramento staff in response to convention and tourism-related inquiries.
Marketing Tools
Our Convention Calendar is an online tool that provides information on scheduled conventions and trade shows. Use this calendar to staff accordingly when large groups come to town.
Free Visitors Guide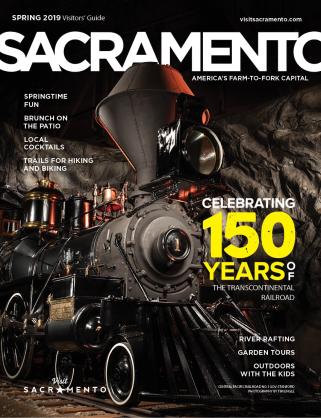 Get Inspired:
by the people and places of Sacramento in the digital Visitors Guide.
Getting Around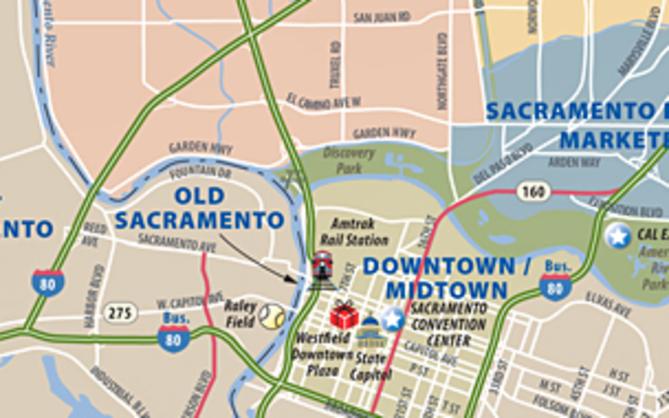 Things to Do