New Developments & Updates on the Horizon
Upcoming & Upgraded Hotels and Spaces for Sacramento Meetings
Sacramento is constantly evolving with new developments and upgraded spaces—ranging from hotels to venues—for meetings and events. Adding to an already impressive hotel portfolio, look ahead at the exciting projects in the works that are transforming the city's Downtown/Midtown landscape.
Completed Hotels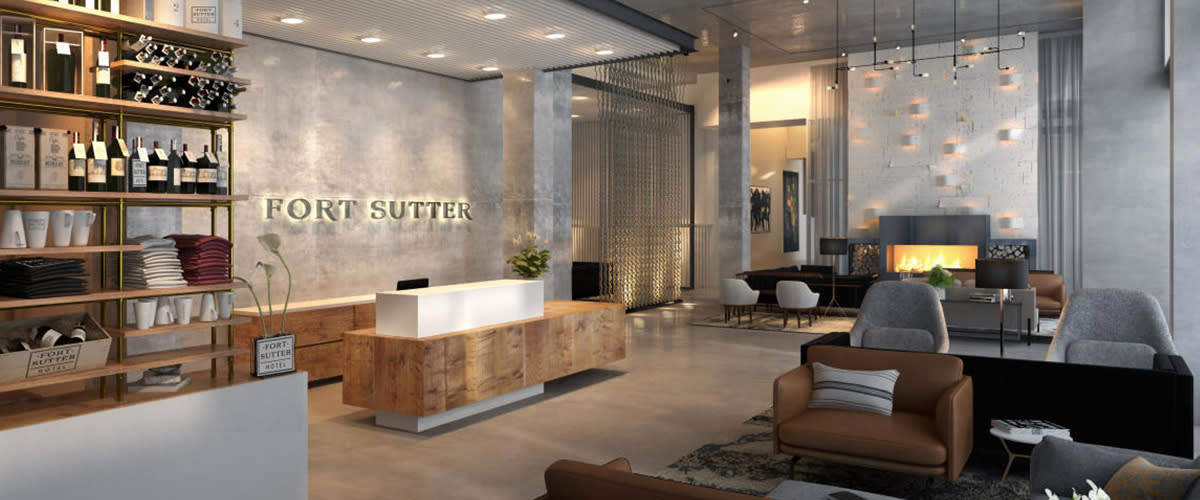 Come winter 2021, attendees can meet and stay in the spirit of Midtown at the new 105-room Fort Sutter Hotel, under Hilton's Tapestry Collection. Brimming with vibrant energy and urban style, the hotel reflects the unique culture and character of the arts-centric Sutter District in Midtown. Positioned in a lively five-square block area, attendees can easily stroll or bike to nearby parks, restaurants, art galleries and more. With an innovative and fresh approach to meetings, events and groups, the new Fort Sutter Hotel will provide all of the ingredients necessary for a remarkable gathering.
Hotel Highlights for Meetings & Events
105 guest rooms and suites—each featuring high design touches from Sacramento's local artists
1,800+ square feet of flexible indoor and outdoor event space
A spacious main boardroom with two flexible breakout meeting rooms: The Studio and The Gallery
620 square feet of private meeting space for up to 50 attendees
Full on-site catering services and customizable menus made with high-quality, organic ingredients
Cafe Bernando and Four Palms lobby bar
Built-in high-tech audiovisual equipment
Wireless high-speed Internet access
Group rates and custom booking site
Hilton CleanStay and Hilton EventReady health and safety standards
Now accepting reservations for March 2021 and beyond
Hotels In the Works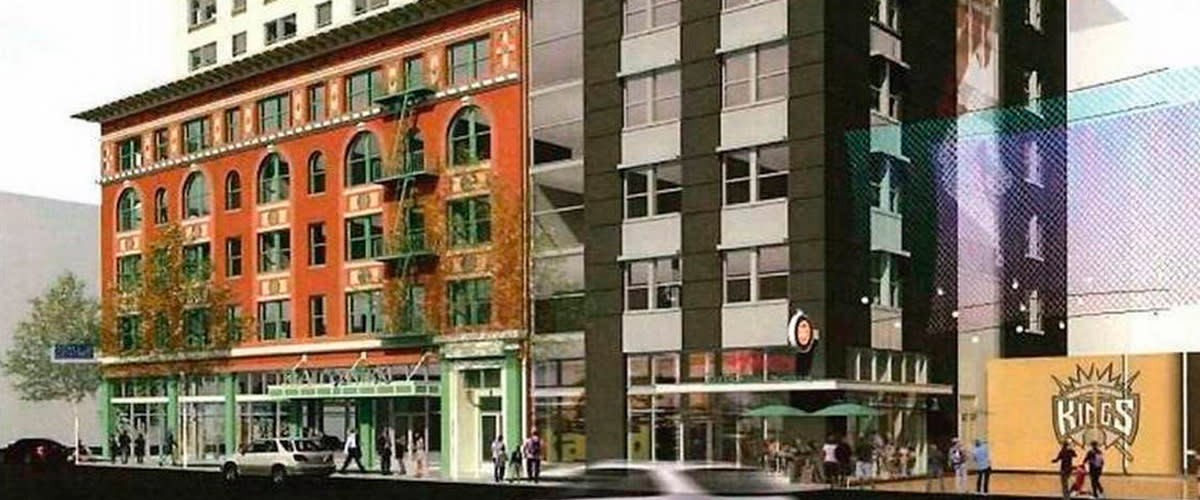 Photo Credit: hospitalitynet.org
Expected to be completed in early 2021, downtown Sacramento's new Hyatt Centric hotel is an 11-story, 172-room, loft-inspired design that integrates and celebrates the century-old brick facade of the Marshall Hotel through a meticulous preservation and restoration effort. Located adjacent to the Golden 1 Center, the Hyatt Centric will embody the perfect blend of a historic Sacramento aesthetic updated with modern amenities for meetings and events. 
Hotel Highlights for Meetings & Events
172 guest rooms
A sixth-floor outdoor terrace with panoramic views of the city's skyline
Sixth-floor dining, lounging and social amenities are complemented by meeting space on the fifth floor below
2,500+ square feet of meeting space
1,000 square feet of ground-floor retail
Slated for completion in early 2021
Slated to complete in early 2021 is the 10-story, 100-room Exchange Hotel—an adaptive reuse and renovation of Downtown's iconic California Fruit Building. Located in the heart of downtown Sacramento, this Hilton Curio Collection hotel will have a third-floor rooftop bar and events space. To keep its historic elegance, no changes are being made to the exterior of the building, which was constructed in 1914 as downtown Sacramento's first high-rise building.
Hotel Highlights for Meetings & Events
100 guest rooms
Two retail spaces including the ground floor Italian restaurant, Eccelente!
Willow Rooftop Bar
Hilton CleanStay and Hilton EventReady health and safety standards
Now accepting reservations for February 21, 2021 and beyond
Proposed Hotel Developments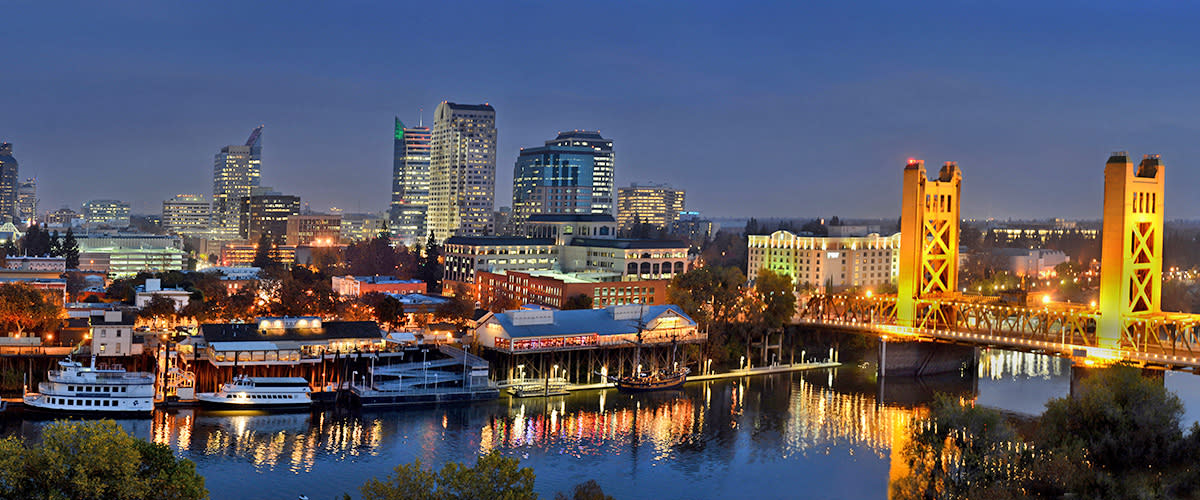 10K
Plans for this Mohanna Development project in downtown Sacramento call for a 15-story building with 220 hotel rooms, 186 apartments and a rooftop skybar. Located on the 900 block of K Street, the new building will also feature 7,400 square feet of first-floor retail, divided into four different spaces. Construction is likely to begin during the first quarter of 2021.
Sacramento Capitol Hotel
Construction plans for the proposed Downtown L Street building include 14 stories with 275 Hilton Canopy hotel rooms on the first 11 floors. Amenities will include a ground-floor bar and café, a third-floor terrace, a pool and fitness center and a rooftop bar. The hotel is tentatively scheduled to open in 2022.
AC Hotel by Marriott
Construction of an eight-story AC Hotel by Marriott along Downtown's I Street will include 179 rooms and ground-floor retail. The project is currently in the design phase with timing for permits to be determined.
Hyatt House Hotel
The proposed plan will be an adaptive-reuse project of the historic Eastern Star Building that will transition into a 31,000-square-foot Hyatt House Hotel with 133 rooms.
---
Completed Venues & Facilities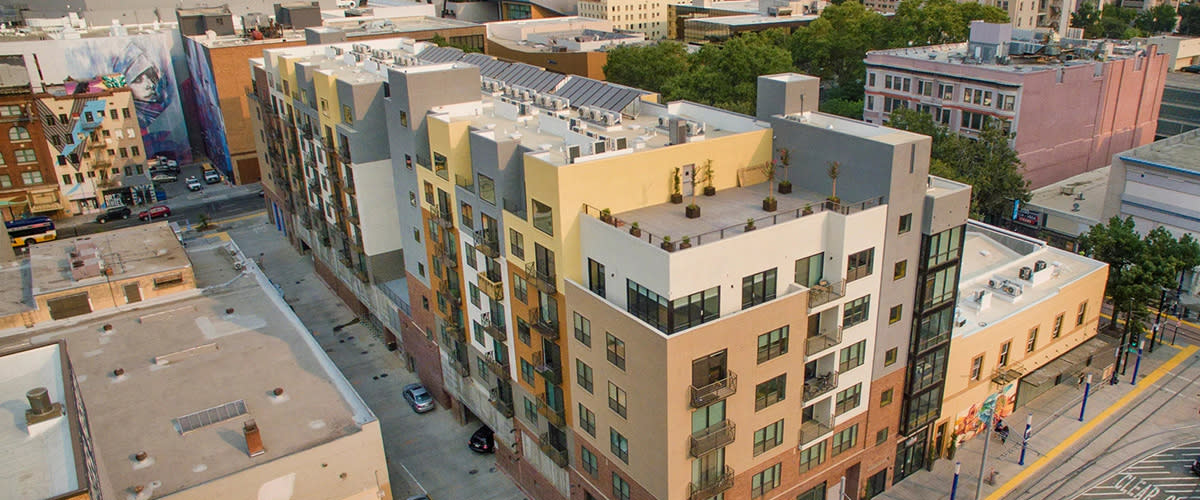 Photo Credit: thehardin.com
The Hardin (700 block of K Street)
Completed in recent years, The Hardin is a $60.1 million mixed-use development. The project consists of 250,000 total square feet with 72,000 of those consisting of retail space—predominantly including an all-star lineup of local restaurants, shopping and nightlife—along with rooftop terraces and outdoor patios. The Hardin is creating one of the most vibrant and active blocks in all of Sacramento—especially with its location in the center of downtown's urban renaissance that's surrounded by jobs, restaurants, nightlife, entertainment, amenities, and public transportation.
Venues & Facilities in the Works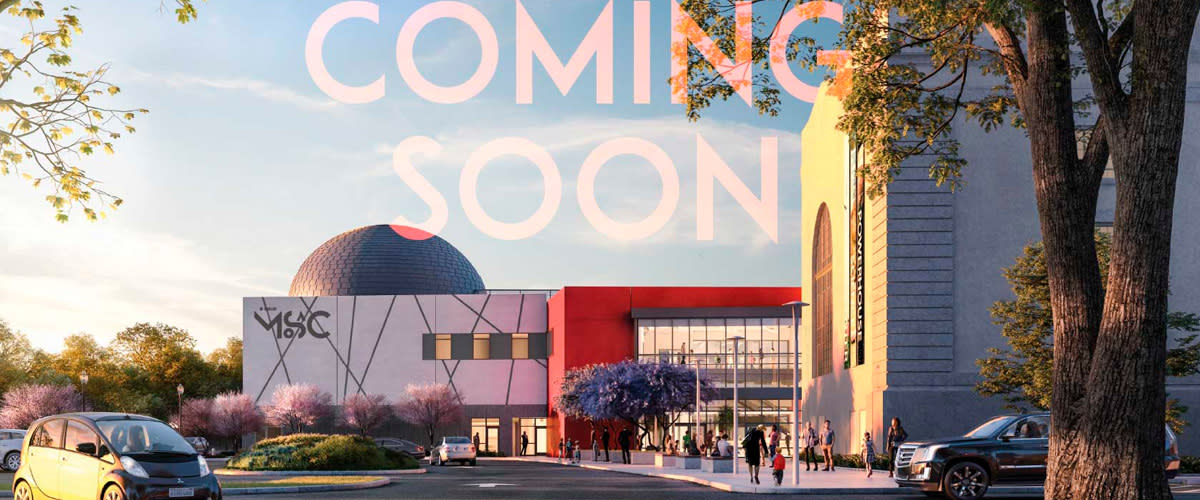 Photo Credit: visitmosac.org
SMUD Museum of Science & Curiosity (MOSAC)
Introducing Sacramento's newest Science Center: SMUD Museum of Science and Curiosity, or simply MOSAC! Slated to open in late 2021, MOSAC will be a dynamic epicenter for STEM education and an anchor point for Sacramento revitalized waterfront. The City of Sacramento, SMUD and the Powerhouse Science Center partnered up to transform the 114-year-old historic power station on Jibboom Street into a dynamic regional destination that will bring K-12 schools, colleges, universities, libraries, museums, and other community resources together to build a Science, Technology, Engineering, Art and Math (STEAM) learning ecosystem that inspires. MOSAC's extensive school partnerships and education programs will help facilitate lecture series, family programming and a variety of special events that provide ample opportunity for community engagement.
Some of the new MOSAC facility features include 22,000 feet of exhibition space, a state-of-the-art full dome digital theater, a cafe and retail store. Aesthetic improvements will be made to Robert T. Matsui Waterfront Park and other iconic grounds on the Sacramento River that will serve as a unique backdrop for corporate and private events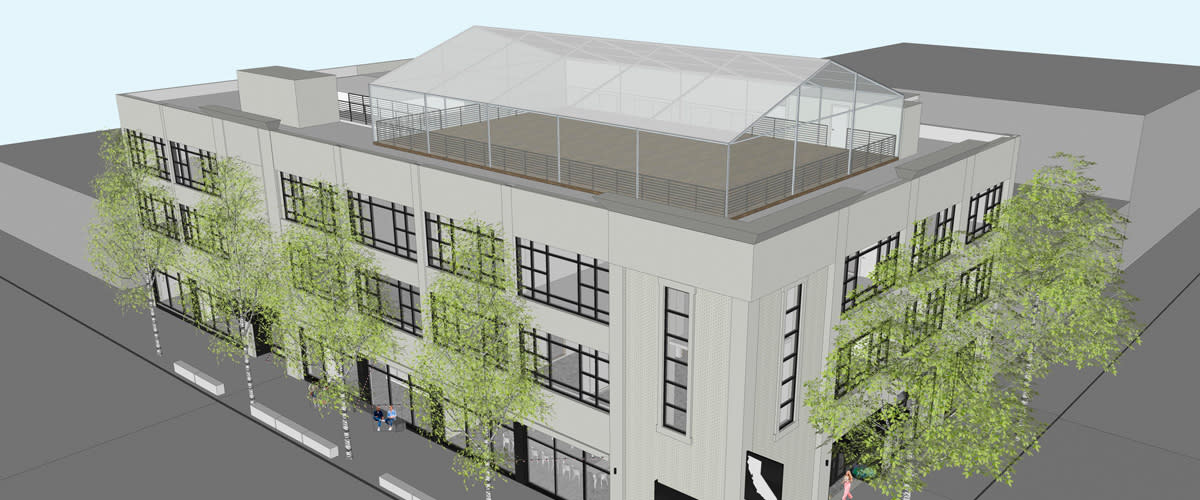 Photo Credit: www2.colliers.com
1201 J St.
The three-story, 50,000-square-foot downtown Sacramento building will house retail spaces, coworking hubs and a newly created events space on the roof. The building will feature three retail concepts, two of them by Chefstable. 
The first includes a 4,000-square-foot bar and restaurant called Loyal Legion, featuring 99 taps of local Northern California breweries and a pub menu offering several vegetarian and vegan options.
The second retail concept, Cora Coffee, is a coffeehouse that will share an entrance to the building with meeting spaces. 
A third retail space of about 3,500 square feet, facing 12th Street, is designated for a local concept to complement the other two.
Proposed Venue & Facility Developments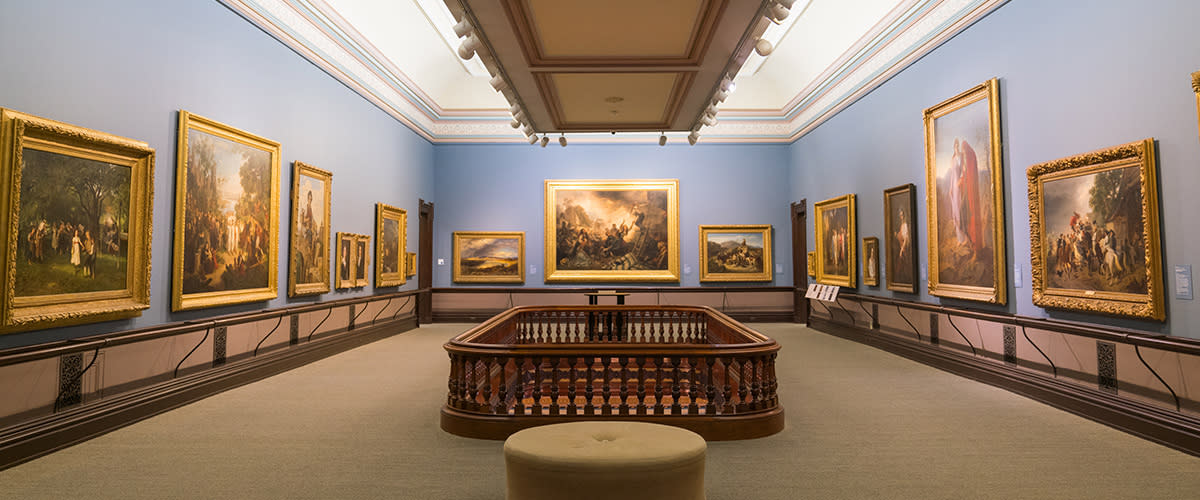 730 I Renovation
This renovation of a mid-century styled office building will include 70,000 square feet of total space and a 5,250-square-foot rooftop restaurant ideal for group dining, welcome receptions, private events and more. The proposed renovation is slated for completion in 2021.
The Crocker Park Redevelopment and Expansion Project will now include construction of an art-focused park with gallery and event space at Crocker Park, a 3-acre open space across from the Crocker Art Museum. The Crocker Art Museum Association has raised more than $40 million from private individuals for its part of the project, expected to break ground in early 2021.