Visiting family this holiday season? Trade in your old bedroom from 1984 or that tiny, plastic-wrapped couch for a nice, comfortable hotel room. Cut down on the stress of the holidays by having your own space, complete with guilt-free housekeeping service. Set up your own present-wrapping station with no interruptions from nosy recipients. And at the end of the day, enjoy the peace and quiet of your own hotel room.
Get Hotel Deals Today 
Sacramento is a great destination for the holidays. Whether you are here to visit family, to check some items off of your list, or to see some of our spectacular holiday attractions, Sacramento is the perfect place to get into the holiday spirit. Save up to 30% on great Sacramento hotels through the end of the holiday season. Click the link below to view some of the great hotel packages at Expedia.
Fun for the Whole Family 
Sacramento is full of family-friendly events during the holidays. The Old Sacramento Theater of Lights is a fun retelling of "Twas the Night Before Christmas," complete with a visit from Santa Clause. Lights projected on the historic buildings closest to the Sacramento Christmas tree get everyone in the holiday spirit, and nearby businesses sell plenty of hot cocoa and other holiday treats.
Another fun family outing is taking the kids to Global Winter Wonderland at Cal Expo. Meander through a holiday village constructed of buildings covered in translucent silk and lit from within. Food, cultural performances and carnival rides round out the experience, making it a fun evening for all. 
See more events at www.Sacramento365.com.
Take a Night Out on the Town
If you're visiting the folks for Christmas, be sure to take some time to see how much Sacramento has changed since you were last here. Downtown's K Street is alive with unique restaurants, local beer tasting, a new gym, karaoke and several new bars and clubs. It all leads to the construction site that is the Golden 1 Center, which will be home to the NBA's Sacramento Kings next season. You'll be amazed at how fast the former mall is transforming.
When you're in town, don't forget to keep in touch with other friends from the area. And what better place to catch up than in one of the exciting new restaurants or bars that help earn Sacramento its title of America's Farm-to-Fork Capital. Whether it's artisan cocktails made with local ingredients from a place like Red Rabbit Kitchen and Bar or even just getting a haircut and a drink at the new Bottle and Barlow, you can't go wrong with a night in the central city. And don't forget to check out the new R Street area, which has seena lot of growth in the past year. You can also take advantage of Sacramento's mld climate for some bar-hopping on the newest means of transport in the city -- the Sacramento Brew Bike, a 15-passenger "bicycle" that revelers pedal from one location to the next.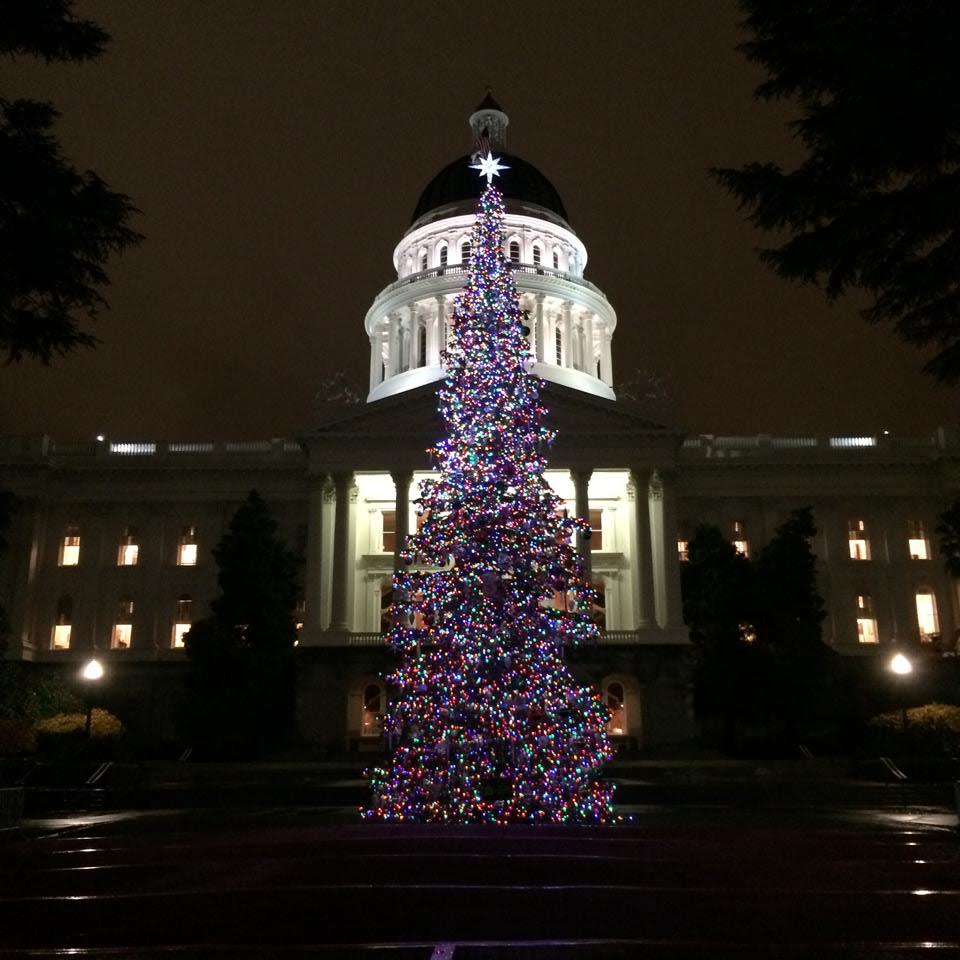 Free Visitors Guide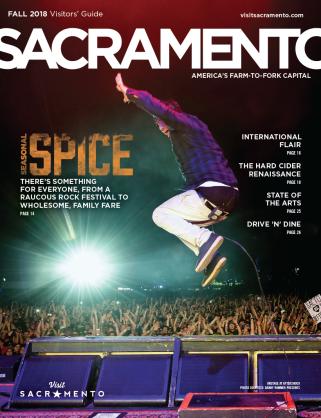 Get Inspired:
by the people and places of Sacramento in the digital Visitors Guide.
Getting Around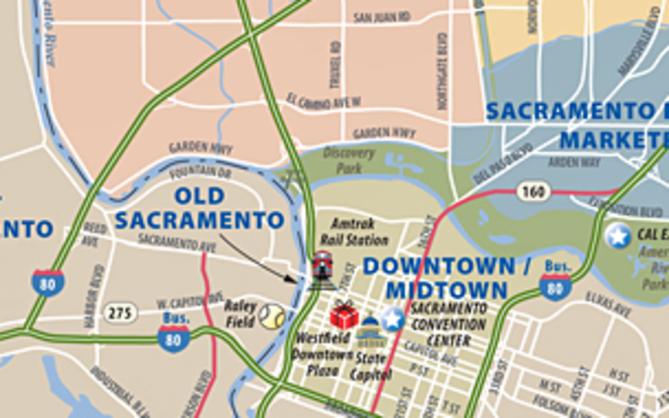 Things to Do