Valentine's Day is when everyone pushes their cute activities for couples and Hallmark-esque experiences...and that's all fine if that's what you're into, but Sacramento offers a lot more than candlelit dinners, long walks on the riverfront and couples' massages. If you're flying solo, spending time with friends, or just looking to do something less traditional to avoid the crowds (or, let's be honest, if you forgot to make reservations), then read on. Or, if you're looking for more traditional Valentine's Day activities, visit our guide to Valentine's Day in Sacramento.
February 14
Start your day off right with a breakfast at Estelle's Bakery & Patisserie. Meander through DOCO with a coffee and make your way over to the Crocker Art Museum for their special Valentine's Art Tour. This docent-led tour focuses on art becoming a way to find your inner voice and a means of extending love to oneself. Through exercises, meditation, and direct engagement, this program offers a new way of viewing art and cultivating love.
Walk over to the Old Sacramento Waterfront afterward and grab a river view patio table and lunch at Rio City Cafe. Enjoy beautiful views of the Sacramento River and Tower Bridge.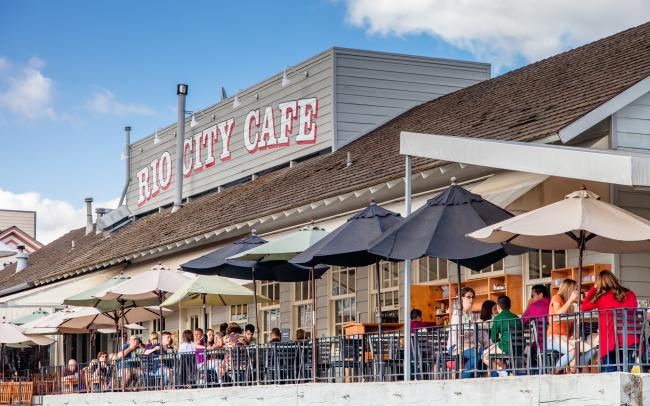 Photo credit: Carlos Eliason
That night, head over to the R Street Corridor for some dinner and a show. Grab come tacos from Mas Taco Bar and get ready for some fun at the And That's Why We Drink: Here For The Boos Tour at Ace of Spades. It's a live paranormal and true crime podcast by Christine Schiefer, Em Schulz, and boxed wine.
If that isn't your thing, join the Fe-Brew-Ary Beer-Tasting and Dinner at the Sacramento Natural Food Coop. Enjoy an evening of great food and beer pairings in a community setting. The menu includes falafel bites with little gem lettuces, tahini yogurt sauce and chutney; roasted apple and sausage with a pickled mustard seed and parsnip purée; lamb manchego sliders with crispy smashed potatoes, and chocolate almond cake served with gelato and beer pairings with each course.
February 15
Head to the Midtown Farmers Market, which showcases local agriculture, prepared foods, and artisans and crafters. Big plus for you dog lovers out there: There are always a ton of cute dogs around! Grab some food and a seat at the market and enjoy a light mid-morning meal. 
Join the Local Roots Food Downtown Historical Tour and be guided down Sacramento's original main street while learning about the area's rich history and architecture, from the mid-1800s through today while enjoying delicious bites from local eateries along the way. 
After a little R&R, head over to the CLARA Studios for the Performing Arts for Beer & Ballet. Watch dancers unleash their creativity through their own works. Attendees receive a craft beer, glass of wine or soft drink, and a choreographer Q&A follows each performance. If live performance doesn't suit your fancy, head to the Crest Theatre, grab a giant popcorn and catch The Lost Boys on the big screen. 
Grab a late-night burger, shake and onion rings at Willie's Burgers. 
February 16
Grab an early breakfast at de Vere's Irish Pub and carb up for your Sac Tour Company Street Art and Beer 5k to round out your week and jump start your week.